Northrop's Music on the Plaza 2019 concert series continues this week with a concert by The Fragrants. We asked band member John Munson to tell us about his memories of Northrop and his time at the University of Minnesota. Don't miss this free concert starting at noon on Wed, Jul 10 on Northrop's Plaza. It's one of the many interesting #GopherSummer events on campus this summer.
"I am a U of M alum. It took just about forever to complete my Asian Languages and Literature degree, but finally I got to tuck the lambskin away in my file of precious things.
Anyway, having all that time to finish my degree allowed me many moments to hang out upon the mall and the plaza in front of Northrop in particular. The memory that sticks out the boldest is waiting around for a night class when a friend walked up to let me know he had an extra ticket to see U2 that very night, like right now! There's nothing like unplanned music fun... I knew that then and I know that now.
It was a magical night that cemented my fandom for U2 and it left me with an abiding affection for Northrop to go along with the many concerts that I saw there when I was a boy being pulled along to shows and dance performances by my mom. I will always love Northrop!"
---
Videos and Photos from The Fragrants on stage Wed, Jul 10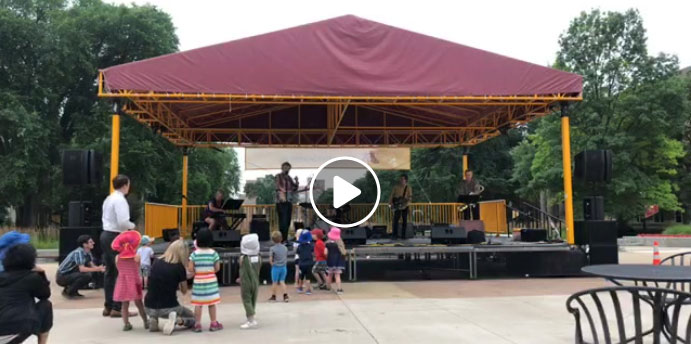 View the performance on Facebook Live - First Half - Second Half