The fifth-annual National Dance Day takes place this Saturday, July 25, and it's safe to say the Northrop team is excited to celebrate! We asked around the building to see just how dance affects, heals, and inspires. Here's what a few of our staff members had to say:
Allyson Taubenheim- Student Engagement Coordinator
I started dancing at age two; I never stopped. Dance has taught me courage, creativity, confidence, discipline, and artistry. I always knew dance could share what words cannot. This is why I love need to dance. This is also the reason I also need to watch dance.
Dance is a language that connects us all. Dance is social, dance is therapeutic, dance is educational, dance is beautiful, dance is art, dance is community.
Now, I teach dance. I need to share with others what was so vital so my life.
I am so happy to celebrate dance on National Dance Day as a dancer, a teacher, and an advocate for the art form.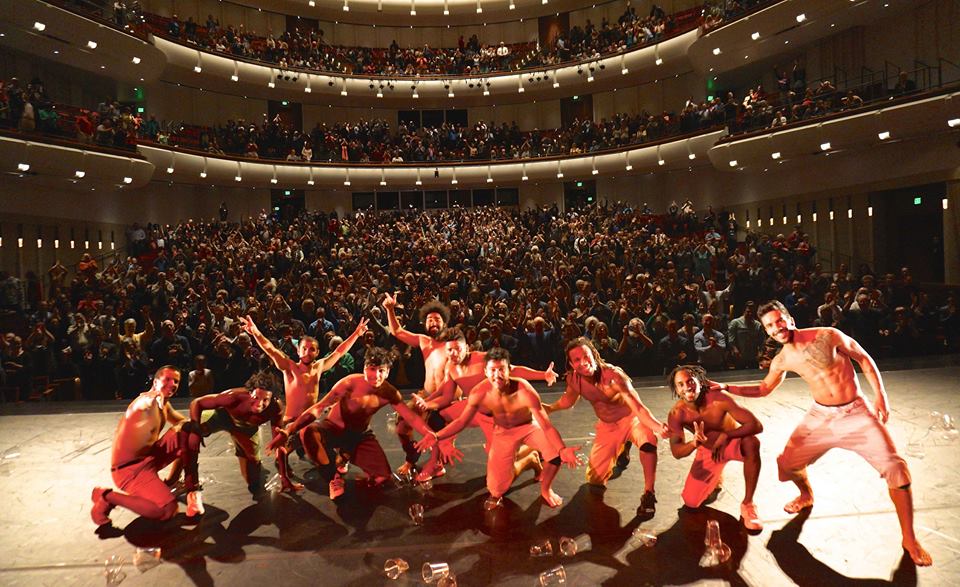 Compagnie Käfig
Melissa Wray- Assistant to the Director
When I started working at the Northrop ticket office my sophomore year in college, I knew nothing about dance. The performances I saw in my first seasons here at Northrop as I learned about dance have stayed with me, including one specific company: Batsheva Dance Company. I hadn't seen a contemporary dance company until that performance. I remember watching their explosive, kinetic movement and thinking to myself, "I know EXACTLY what they're trying to say." Their bodies spoke to me, and while it is a language I couldn't speak back, I understood it deeply. It captivated my senses. From then on, I fell in love with contemporary dance vocabulary, and gobble up every opportunity I can to see contemporary movement.
Becky Taylor- Ticket Office Assistant
Before working at Northrop, dance was never on my radar. I liked attending a musical occasionally and sometimes plays at local high schools or universities, but dance had never occurred to me. When I thought of dance, what popped into my head was either my high school's dance team dancing to a Justin Bieber song for homecoming my senior year or I thought of Swan Lake. After starting at Northrop, I was told to familiarize myself with dance. After learning about the companies that we were hosting, I actually became excited. I remember seeing a clip of Eifman Ballet dancing Rodin, and really, really wanted to see how the dance could create such a detailed story line. (I did end up attending Rodin. It was amazing and beautiful.) There are quite a few shows I'm feeling the same way about in our 2015//2016 season lineup. What I've come to appreciate is the silent beauty that dance conveys. It's a temporal art form that uses moving bodies to create endless storylines. You can't paint dance onto a canvas or record it onto a CD or place it in a museum. It's an artful experience.
Daniel Ringold- Graphic Designer
Watching dance brings me into the present moment and makes me feel connected to all that's good in life. Well-crafted dance—be it krump, ballet, modern, or salsa—makes me feel something deeply. Dance also takes me away from my cares, stresses, and everyday worries. Watching a performance makes me feel like I'm a part of something important.
Haley Cramer- Development Associate
I watch dance because the synergy of all of the artists involved is deeply inspiring.  It takes a lot of intelligence, precision, intuition, and expression from all aspects of the stage, including musicians, sound/light technicians, artistic directors, choreographers, and of course the dancers themselves, to produce a piece that will engage the audience. Watching everyone create and communicate inspires me to connect and collaborate with others.  It reminds me that we have the potential to produce amazing work if we combine our strengths and talents.
Long before I was able to verbalize why dance is important to me, I was in a position where I never thought I would be interested in dance.  It wasn't until I started working at Northrop that I even saw a live dance show! I assumed it was an uppity form of art that no one understood, but just pretended they did. But the truth is that the auditory and visual response from a dance performance can make you feel like you're on a high, and you are surely never to be disappointed by what you see even if you don't really understand what you're seeing. All art invokes some sort of emotion, and that includes confusion, joy, hilarity, sadness…you name it! It's fascinating to walk out of the theater and hear all of the different interpretations and opinions about the performance, even though everyone watched the same show. The beautiful thing about art is that everyone experiences it differently, and it is MEANT to be experienced differently- it's a true adventure!  Enter at your own risk!
Grace Lansing- Box Office Student Supervisor
I've been attending dance performances since I started school here at the University of Minnesota. Cross-collaborating dance with theater, spoken word, and music is something I have been eager to explore over the last year especially. Incorporating a physical narrative with mediums such as visual art, music, and/or verbal discourse forces our imagination to transcend into a spatial relevance keen to cultural associations.
I remember one of the most inspiring pieces that Northrop featured was Hofesh Shechter Company during the 2012-13 Dance Season. The performance had to have consisted of around a dozen dancers with a score featuring a live heavy-metal band. I'll never forget the control this music had over the dancers. The relationship between the music and the repertoire was encapsulating. The over-all vocabulary directly implied political references as the dancers were pushed and pulled by the weight of a shrieking electric guitar and a screaming vocalist. In many ways the vocalist announced itself as the director of all movement, perhaps a dictator from lost rallies and/or forgotten wars.
The dancers bled in and out of the stage, transfixed, delusional, misguided, yet hung onto every persistent echo of the system (constructed metal band/drum line towering above them). The arrangement alluded to some sort of cult following as each dancer seemed to never stop following the same movement as the other - almost as if they were all catching some contagious longing to belong. Arms flared, bodies slumped, and circles formed. Every now and then you would find a dancer in isolation, casted separate from the rest, completely impaired; involuntarily shaking as if escaping the hierarchal gestures of the dancers would cost their life.  It was in this moment that I found myself caught in the midst of political crossfire. A space in which I was not necessarily invited to; historical oppressions, rendered uprisings, and loss. I sunk in Schechter's temporal reflections of memory and complex fixations of control.
Dance is not just a mere fragment of entertainment. It is a pulse within us all; a constant urge to move outside of life's weight. Dance gives us the freedom to connect pleasure with pain, visual captivity with unannounced rhythms. It is a living language that we will always belong to. Companies like Hofesh Schechter, Compagnie Käfig, the Women of Substance Series, Gallim Dance, and the local Solo McKnight Fellowships have truly inspired my understanding of this fact.
I am very much looking forward to the energetic traditions of Dorrance Dance and the visually captivating Jessica Lang this upcoming season! The experience of dance is unlike any other.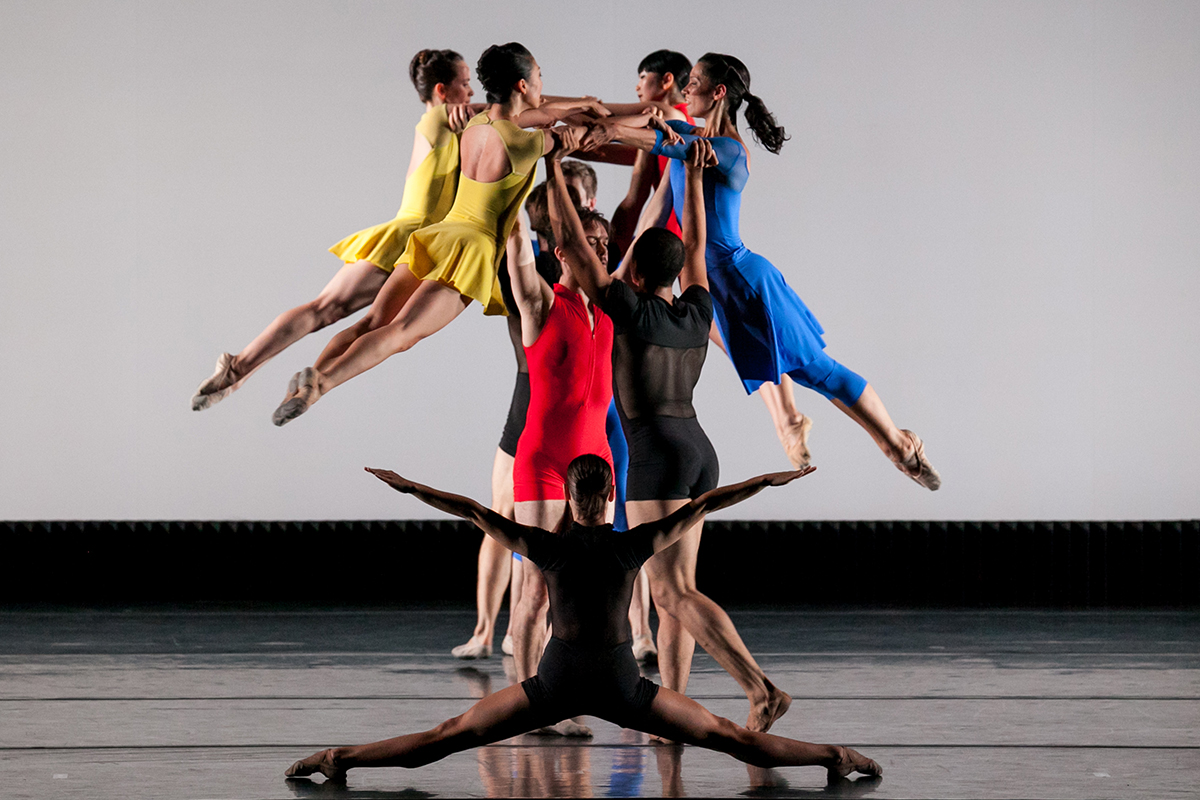 Jessica Lang Dance
We want to know- how does dance affect you? What's been your favorite dance performance you've seen at Northrop? Share your story in the comments below!