Cameron Carpenter is a virtuoso composer/performer who is smashing the stereotypes of organ and classical music—he was the first ever to be nominated for a Grammy Award for a solo album. His All You Need is Bach debuted at #1 on the traditional classical charts, and his Rachmaninoff Polenc, recorded live with the Berlin Konzerthaus Orchestra, was released on Sony Classical in Spring 2019. Cameron's latest album, recorded at the Berlin Konzerthaus, includes his own rendition of Bach's Goldberg Variations as well as Hanson's Symphony #2, and was released by Universal/DECCA in Fall 2021. For this special concert, Carpenter performs his transcriptions of Bach's Goldberg Variations on Northrop's historic Aeolian-Skinner Opus 892 organ.
This event will be captioned, with other accessibility services available upon request.
---
"Carpenter is one of the rare musicians who changes the game of his instrument … He is technically the most accomplished organist I have ever witnessed … And, most important of all, the most musical." —Los Angeles Times
"No other musician of Carpenter's generation has more adeptly fused shrewd showmanship, dazzling technique and profound thinking about his instrument and his place in the musical cosmos." —The San Francisco Chronicle
"... he is a player with extraordinarily glib fingers and Astairelike Footwork ... a first-rate talent with a sense of how phrases move." —The New York Times
Learn More
The content below derives from the Northrop Across Campus Program that supports Northrop's mission towards intersections between performing arts and education for the benefit of all participants now and for generations to come.
Explore These Themes
Find ways to make thematic connections to these suggested courses.
Music: Classical, Contemporary Classical
Religious Studies
Design & Technology/Engineering
Music/European History
Dance/Movement
Global Studies
Take a deeper dive into these resources that provide more information about the company of performers, the history of the artform, and where you can learn more about the artistic process!
Start a conversation about the performance, or reflect on the performance, using these questions as inspiration.
In 2014, after years of work, Carpenter and a team created the International Touring Organ - a digital and travel-friendly organ instrument. Because of this, he is no longer limited to performing where organs are typically installed such as churches and concert halls. Carpenter has "designed and directed installation of 246 site-specific installations of I.T.O. for approximately 350+ concert events internationally." 
What considerations do you imagine go into the design of a new instrument? Sound quality? Expense for the installation? Similarity or difference to the original form of the instrument?
What impact might it have on the audience to hear organ music in another (unexpected or atypical) venue? Some might say this move is a way to secularize the music - do you agree or disagree?
Carpenter has been described as visionary, revolutionary, innovative and game changing when it comes to organ playing, writing, interpretations, and conceptions. He often emphasizes how he aims to shift ideas of what is perceived by audiences, musicians, and general society as organ music. 
How do you imagine organ music to be played, taught, and experienced in the next 10 years? 20 years? 50 years?
In an interview with the Lincoln Center entitled "Dancers Make Better Organists," Carpenter describes how the understanding of full body movement is essential to successfully play the complex instrument. 
When watching an organist play the instrument, how do their arms, legs, torso, and head compare to specific dance styles you have seen? Which dance style reminds you the most of organ playing?
Program Notes
Fantasia and Fugue in C Minor, BWV 537
Prelude and Fugue 1 in C Major (Well-Tempered Clavier, Book II), BWV 870
Prelude and Fugue 11 in F major (Well-Tempered Clavier, Book II), BWV 880
Fantasia on Komm, Heiliger Geist, BWV 651
Chorale-Prelude on O Mensch, bewein' dein Sünde gross, BWV 622
Prelude and Fugue in E-flat major St. Anne, BWV 552
Goldberg Variations, BWV 988
B. 1981, Titusville, Pennsylvania, U.S.A.; homeschooled 1981–1992. American Boychoir School (Princeton, NJ), 1993-1995; public performances in USA and Europe as a chorister, accompanist and keyboard soloist. Homeschooled, 1995–1996; University of North Carolina School of the Arts 1996–2000 (high school diploma), The Juilliard School, New York, NY, 2000–2006 (Bachelor of Music in Organ Performance 2004; Master of Music in Organ Performance, 2006). Many arrangements and transcriptions for organ, mostly of orchestral and piano works, from c. 1996. First organist nominated for a GRAMMYTM Award for the album Revolutionary (Telarc®, 2008). Publishing contract with Edition Peters 2009; emigrated to Germany 2010; first concerto for organ and orchestra (The Scandal, Op. 3, premiered 2011 at Cologne Philharmonie by Deutsche Kammerphilharmonie Bremen under Alexander Shelley). Management by Konzertdirektion Schmid and CAMI Music LLC since 2011; global touring, orchestral engagements, media since 2011. Featured speaker at TED, IdeaCity, Aspen Ideas Festival, other conferences; Leonard Bernstein Award (Schleswig-Holstein Music Festival), 2012. First Organist-In-Residence, Philharmonie Berlin, Season 2012–2013; recording contract with Sony Classical, 2013.
Designed, financed, and converted most activities to International Touring Organ (debuted Lincoln Center and Konzerthaus, Vienna 2014). Extensive global touring with International Touring Organ ('I.T.O.') in U.S.A., Europe, Russia, China, Australia from 2014–early 2020 in a variety of formats (solo, concerto, open air, collaborative, broadcast, others). Premiere of Terry Riley's organ concerto At The Royal Majestic in Los Angeles, Geneva, and Berlin, 2014; ECHO Klassik award (If You Could Read My Mind), 2015. Designed and debuted George W. Mergens Memorial Organ at the Kravis Center for the Performing Arts, Palm Beach, 2016. Creation of organ and orchestra version of Rachmaninoff's Rhapsody on a Theme of Paganini, Op. 43, 2016–2017; Artist-in-Residence, Konzerthaus Berlin, Season 2017–2018. Rachmaninoff Paganini mounted with I.T.O. and Shanghai Symphony Orchestra (world premiere Shanghai 2018), Pittsburgh Symphony Orchestra, Radio Symphony Orchestra Wien, Graz Philharmonic, Bamberger Philharmoniker, Orchestre National du Lyon, Minnesota Orchestra, others, 2018–2019. Rachmaninoff Paganini recorded with I.T.O. and Konzerthausorchester Berlin under Christoph Eschenbach for Sony Classical, 2019.
Thank you for supporting Northrop!
MAKE LEGENDARY PERFORMANCES POSSIBLE!
At Northrop, we believe in connecting great artists and ideas with our community and to a new generation of audiences. Your gift helps make memorable arts experiences possible by supporting extraordinary performances and new arts commissions, and helping ensure accessibility to everyone through live-streamed programming, outreach to diverse communities and subsidized student tickets. Our Friends are at the center of Northrop's biggest ideas and brightest moments on stage.
Become a Friend of Northrop today! 
Donate online at northrop.umn.edu/support-northrop
Ways to Give:
Annual Giving, a yearly gift amount of your choice.
Monthly Giving, choose a recurring gift amount that works for you.
Stock Gifts, Northrop accepts charitable gifts of stock.
Planned Giving, consider a legacy gift by including Northrop in your will or trust, or by designating Northrop as a beneficiary of a retirement plan or life insurance policy.
Matching Gifts, double your gift through your company's matching gift program.
To learn more about supporting Northrop please contact:
Cynthia Betz
betzx011@umn.edu or 612-626-7554 
FRIENDS OF NORTHROP
A special thank you to our patrons whose generous support makes Northrop's transformative arts experiences possible. Make your mark on Northrop's future by becoming a Friend today, learn more by visiting northrop.umn.edu/support-northrop.
We gratefully acknowledge the support from, Arts Midwest Touring Fund, Minnesota State Arts Board, Marbrook Foundation, National Endowment for the Arts, and New England Foundation for the Arts. 
We extend a special thank you to our event sponsors PNC Bank, RBC Wealth Management, and HGA.
director's circle
10,000+
Curtis L Carlson Family Foundation
Robert Lunieski
Jennifer Marrone and David Short
5,000+
Jerry Artz
Kurt and Susan Bjorklund, Dedicated to Silas and Victoria Ford
Ellie Crosby, The Longview and Crosswols Foundations
Richard Gregory
Gail and Stuart Hanson
Randy Hartten and Ron Lotz
Marbrook Foundation
Gary A. Reetz
2,500+
Drs. Robert Bruininks and Susan Hagstrum
Susan DeNuccio
Nancy Gossell
Shawn Monaghan and Greg Plotnikoff
Thomas and Conchy Morgan, In Memory of Sylvia and Henry Frisch 
Sandra Morris
RBC Foundation-USA
RBC Wealth Management
Scarborough Fair Boutique
Donald Williams and Pamela Neuenfeldt
friend's circle
1,000+
Anonymous
Frederick L. Betz
Mary Benson
Jeff Bieganek
Deb Cran and Bob Craven
Bruce and Judith Hadler
Karen Hanson and Dennis Senchuk
Minhchau and Lawrence Harms
Sally and Richard Leider
Glenn Lindsey
Bob and Susanna McMaster
Medtronic Foundation
Tim and Gayle Ober
Kathryn Sedo and Scott Beers
500+
Margaret Albrecht
Jeanne Andre
Kathryn Cahill, In Honor of Ferne Rowland
R. and J. Cameron
Rob Carlson and Gregg Larson
John and Nancy Conlin
Will and Ginny Craig
Fran Davis
Stephen Davis and L Murray Thomas
Meghan DeBruycker Legacy Fund-Willmar Area Community Foundation
Bob and Nancy Erickson
Jo-Ida Hansen
Brian Lammers and Emily Knox
Barbara and Jeffrey Land
David and Leni Moore Family Foundation
Mark and Cecilia Morrow
Gwen and Mason Myers
Rebekah Nagler
Lance Olson
Derrill Pankow
Dale Schatzlein and Emily Maltz Fund of The Minneapolis Foundation
Richard Taylor
TCF Foundation
John Wald and Marianne Remedios
Mark and Carol Weitz
250+
Anonymous
Elissa Adams and Michael Margulies
Janice Apple
Kate and Lynn Christianson
George Ehrenberg
Pat Gaarder
Denise and Corey Holtz
Barry and Karen Johnson
Jan and Lance Johnson
Jennifer and Mark Johnson
Candy Lord
Holly MacDonald
David Musolf
Elizabeth Parker
Ann Piotrowski
Patricia and Joseph Pulice
Judith Rohde
Gordon Rouse and Sylvia Beach
Catharine Ruther and David Vanney
Phyllis Saltzman
Kathleen Schou
Dr. Darlene Sholtis and Dr. Heino Beckmann
John and Kelly Wheaton
Mark Wright and Elizabeth Walton
Friend's circle
100+
Anonymous
Paul Aslanian
Thomas and Jill Barland
Sharon Bigot
Jeanne Blaskowski
David Braslau
Kristen Brogdon
Mark and Karena Casey
JaNan Cavanaugh
Russell Cowles
Virginia Dale
Sandra Dale
Timothy and Judith Dove
William Durfee and Devorah Goldstein
Marcia and Berkan Endres
Kathy Gremillion
Richard Gwynne
David and Julie Hartung
Joyce and Eugene Haselmann
Annemarie Herrlich
Patricia Herrmann
Christina Herzog
Gayle Hjellming
Richard Hruby and Kimberly Broderick
Kimberly Hutchens
Janet Johnson
Tovio Kallas and Beatrice Holton
Micki and Neil Kay
Warren and Patricia Kelly
Randy Kish
Christina Kraft and Nelson Capes
Alan and Peggy Lathrop
James and Sharon Lewis
Barbara Lind and Craig Poeschl
Kimberley MacLennan
Holly Manning
Candice and Gerald Matykowski
Kenneth and Judith Matysik
George and Orla McClure
Margaret Moutvic-Wasz
Michael and Lisa Nekich
Jenine Nordquist
Jennifer and William Neujahr
Donald Ofstedal
Field and Cynthia Olson
David Pace
David and Mary Parker
Jacob Rabinowitz
Holly Radis-McCluskey and Glen McCluskey
John Reay and Karen Hanson
Bridget and David Reddan
Debra Reischl
Julia Sand
Kari Schloner
Dan Sheehan
John Shreves
Jan and Alan Sickbert
Wendy Steele
Jon Thomas
Cindy Tong and Robert Denison
Ertugrul and Karen Owens Tuzcu
John Van Bogar
Cheryl Wall
Michael Weinbeck
Cathy Westrum and Annelynn Westrum
Monica Winker-Bergstrom
Millie Woodbury
Roger Worm
Up to $99
Atashi Acharya
Kent Akervik
Gerald and Georgianna Allan
Arthur and Charlet Allen
Jean Anderson
Marcia Anderson
Michael and Jessica Austin
Kevin and Shirley Arms
Peter Bartholome
Todd Barton
Austin Beatty
Michael Blomberg
Tierra Boose
Jason Borah
Mary Boyer
Patti Brase
Kathryn Bredemus
Philip Briggs
Clifford Brody
Nancy Brown
Justin Burke
Thomas Cabaniss
Patricia Cagle
Mary Campbell
Philippe Catalan
Fay Chang
Karen Charles
Mary Ann and Stephen Chicoine
David and Nancy Claussen
Deborah Clendenning
Beverly Connolly
Jeanne and David Cornish
Scott Cragle
Charlotte Curry
Neal Cuthbert and Louise Robinson
Cynthia Daggett
Emily Dail
Andre Delattre
Soleil Des Lauriers
Cindy Devoy
Vicki Donatell
Byron Douglass
Robert Dufault and Ann Wilcox
Nancy Duffy
Lee Dunn
Jill and Ralph Dupslaff
Jean Durades
Frances Durkin
Alisa Eland
Kristin Elizondo
Susan Elsner
Barbara and Gerald Erickson
Tamara Eristavi
Valerie Fazedin
Elizabeth Fleck
Debra and Phillip Ford
Judith Franklin
Kirk Froggart
Candance Gossen
Michael Green and Jane Powers
Jane Greenberg
Amanda Grimm and Steven Pope
Birgit Grund
Julie Hagemann
Nils and Heather Halker
Urbae Hall
Amy Handelsman
Jim Hartmann and Michelle Miles
Jean Haskell
Richard Haskin
Cari Hatcher
Deborah Hennrikus
Patrick and Kimberley Higgins
John Hofstede
Janet Horvath
Ramona Jacobs and Charles Christianson
Karin Jacobson and Adam Chapweske
Ann Jaede
Jay Jaffee and Wendy Friede
Bill Jones
Michael Kanner
Anna Kerben
Cassandra Kiehn
Milo Kim
Nancy Klausner
Amy Kosari
Connie Kuhn
Arnold Kvam
Roberta Lamps
Carol Larson
Linda Leamer
Kathryn LeFevere
Jane Leonard and Lori Lippert
Elizabeth Ler
Debra Lex
Michelle and Kevin Lian-Anderson
Kathryn Lien
Kristine Loh
Ann Loushine-Thomsen
Marcelienne and Roger Lundquist
Dianne and Don MacLennan
Up to $99 (continued)
Kyle Maltz
Kathryn Manger
Judy Marcouiller
Nancy Marcy
Cynthia Marsh and C.W. Vandersluis
Susan McNamara
Margaret Michaelson
Sanjay Mishra
Jill Mitchell
M Valeriana Moeller
Eric Molho
Karen Moon
Daniel Moore
James Moore
Ayaka Moriyama
Summer Morrison
Ann Mosey
Chuck Munro
Bridget Murphy
Amy Nelson Sander
Lloyd Nestrud
Shelley and James Nichols
Libby Nickel
Linda and Larry Nielsen
Nina Norum
James and Sarah Novotny
Kristine Olson
Sandra Olson
Lynn O'Neal
Barbara Owens
Nicolas Paredes Sepulveda
Ann and Bill Parker
Judith Parr
Helen Paul
Mike Payer
Matthew Peak
Marjorie Pearson
Christina Peterson
Edward Peterson
Greg and Rebecca Phelan
Charisse Pickron
Holly Pike and Joseph Klein
Cathy Poff
Claudia Poser and Ronald Ofstead
James Potter
Nancy Price
Rebecca Quaid
Mark Rekow and Lynn Mader
Melanie Richards
Piper Ritter
Mary Roberts and Edward Kraft
Susan Roberts
Robyne Robinson
Yvonne Rode
Susan Rohde
Susan Rose
Irina Rukina
Makie Sanchez
Edward Sarnoski
Rebecca Scherpelz
Robin Schow
Thomas Scott
Cynthia Sharon
Elizabeth Sharpe 
Michele and Chris Shepherd
Rebecca and John Shockley
Kevin Silverstein and Karen Tang
Carol Skinner
Emily Soltis
Patricia Stankovich
Kathleen Stanley
Nanette Stearns
Kate Stolpman
Vicki Strahan
George Swan
Toni Taylor
Marie-Luise and Anita Teigen
Ivette Tejeda
Connor Theisen
Kay Troan
Nancy Tykwinski
Brandon Ure
Alla Valdberg
Tatiana Valdberg
Ann Van de Winckel
Frank Van Tongeren
Bill Venne and Douglas Kline
Carolyn Wahl
Brian and Katherine Weitz
Andrew Welken
Helen and Paul Wells
Curtis West
Susan Wiste
Allie Wolf
Rachel Wolff
Winifred Wu and Robert Lund
Yuhsuan Yeh
Mary Zilge
Margaret Zoerhoff
Roberta Zohara
This season's listing is current as of 2/14/22
Please contact Trisha Taylor at taylort@umn.edu  if you have any corrections or questions.
The Heritage Society honors and celebrates donors who have made estate and other planned gifts for Northrop at the University of Minnesota. 
Nancy M Allen*
Jerry L Artz
John W Follows*
Stephen Gordon and Pat Gavan-Gordon
Peter S Lund
Darlene M Sholtis
*deceased
NORTHROP'S AEOLIAN-SKINNER ORGAN
Thank you to the generous donors who continue to support programming for Northrop's beloved Aeolian-Skinner Organ. It is because of you that this magnificent instrument's voice will be enjoyed by many for years to come.
organ supporters
Anonymous
Reade Adams
Katherine Anderson
Terry and Vicki Anderson
Pat Andrle
J. Michael Barone
Karen and Alan Beck
Mark Bergaas and Mark Ceilley
Carol Bessler
Fred and Cynthia Betz, In Honor of Esther Stocke
Dean Billmeyer
Joyce Brown
Drs. Robert Bruininks and Susan Hagstrum
Francis Carter
James Commander
Scott Cragle
William and Virginia Craig
Dee Ann and Kent Crossley
Thomas Dillon
Sheena Dufresne
Laura and Tim Edman
David Fiebiger
Peter Fiore
Catherine Fischer
Deborah Ford
Susan Foster
Salvatore Franco
Judith Franklin
Reid Froiland
Maiken Givot
Karen Grasmon
Marilyn Haight
Nils and Heather Halker
Thomas Hanna
Jeffrey Helgerson
Helen Hillstrom
Janet Hively
Anna Iltis
Charlie Johnson
Susan Keljik
Mark Kieffer
Joseph Kuznik
Arnold Kvam
Carol Leach
Kristin Lefferts
James Lehmann
Kathryn Lien
Ronald Low
Peter Lund
Stephanie McDonald
Alfred and Ann Moore
Daniel Moore
Darcia Narvaez
Paul Nasvik
Pamela Neuenfeldt and Don Williams
Don Notvik
Steve Oakley
Paul Olsen
Steve Panizza
Robert Paschke
Daniel Peterson
David and Margaret Peterson
Chia-Hsing Pi
Holly Radis-McCluskey and Glen McCluskey
Jane Rosemarin and Val Lardwehr
Bruce Schelske
Connie Schuelka
Richard M. Schulze Family Foundation
John Sebolt
Nancy Shallcross
Rebecca and John Shockley
Foster Solem
Chris Solheid
Laurine Speltz and Denis Ryono
Richard Steege
Paul Stever
William Tajibnapis
Nicole Thomas
Curtis Trout
John Vilandre
Michael Volna
Nancy Wellington
David and Rachelle Willey
organ advisory board
J. Michael Barone
Cynthia Betz
Dean Billmeyer
Kristen Brogdon
Dr. Robert Bruininks
Dee Ann Crossley
Laura Edman
Cathie Fischer
Nils Halker
Cari Hatcher
David Jensen
Helen Jensen
Pamela Neuenfeldt
Kari Schloner
This season's listing is current as of 2/14/22
Please contact Trisha Taylor at taylort@umn.edu  if you have any corrections or questions.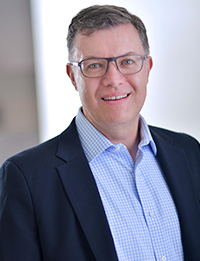 Welcome to Northrop's winter season!  I can't imagine a better way to celebrate 2022 than by joining us for the Northrop debut of organ virtuoso Cameron Carpenter on our historic Aeolian-Skinner Opus 892 organ. We are so grateful for your support and commitment to the work that we do and the artists that we present. 
I hope you can join us as well for the rest of Northrop's 2021-22 season which includes more newly commissioned works, co-presentations with our partners in the Twin Cities arts community, and multiple premieres of pieces never seen before in this region. I know you'll enjoy these upcoming events and I invite you to bring family and friends to share memorable experiences with you.
As we enjoy this season and look to the future, I invite you to support Northrop's programs, helping to shine bright lights on our stage. Please consider supporting the important work that Northrop is doing now and in the future to inspire positive change in our world. The Northrop Advisory Board is growing along with new opportunities to engage. If you are interested in learning more, please contact us at northrop@umn.edu.  And if you see me at Northrop, please don't hesitate to introduce yourself!  I would love to meet you.
Thank you for attending this performance, and we look forward to seeing you at many more Northrop events in 2022!
Jeff Bieganek
Northrop Advisory Board Chair
The Northrop Advisory Board
The Northrop Advisory Board is committed to the growth and awareness of Northrop's mission, vision, and the continued future of presenting world-class dance and music in our community. If you would like more information about the advisory board and its work, please contact Cynthia Betz, Director of Development, at 612-626-7554 or betzx011@umn.edu.
board members
Cynthia Betz
Jeff Bieganek, Chair
Kristen Brogdon
Dr. Robert Bruininks
John Conlin
Deb Cran
Susan DeNuccio
Karen Hanson
Cari Hatcher
Jill Hauwiller
Bob McMaster
Katheryn Menaged
Cory Padesky
Holly Radis-McCluskey
Gary Reetz
Robyne Robinson
Kari Schloner
Donald Williams
This season's listing is current as of 2/14/22
Please contact Trisha Taylor at taylort@umn.edu  if you have any corrections or questions.