Northrop Centennial Commission
Paul Taylor molded the dance company that bears his name into one of the preeminent performing ensembles in the world, leading it until his death in 2018. In this program, the company premieres a Northrop Centennial Commission by Peter Chu,  A Call for Softer Landings, paired with two classic Taylor works, the sublime masterpiece, Airs—hailed as "a  treasure" by The New York Times—and Promethean Fire, set to three keyboard works by Bach richly orchestrated by Stokowski.
This event will be captioned, with other accessibility services available upon request.
---
"The American spirit soars whenever Taylor's dancers dance."  —San Francisco Chronicle
"[Promethean Fire] has grandeur, majesty and a spiritual dimension. It is also quite simply one of the best dance works choreographed by Paul Taylor. … [The dancers] are building blocks in the human cathedral that Mr. Taylor constructs uncannily and perfectly with such powerful emotional resonance." —Anna Kisselgoff, The New York Times
"Airs is a new and distinctive vintage, of mellowness and classic finish that give it a sublime autumnal glow. Incredibly diversified and complex. The whole work is a treasure." —Alan M. Kriegsman, The Washington Post
Program Notes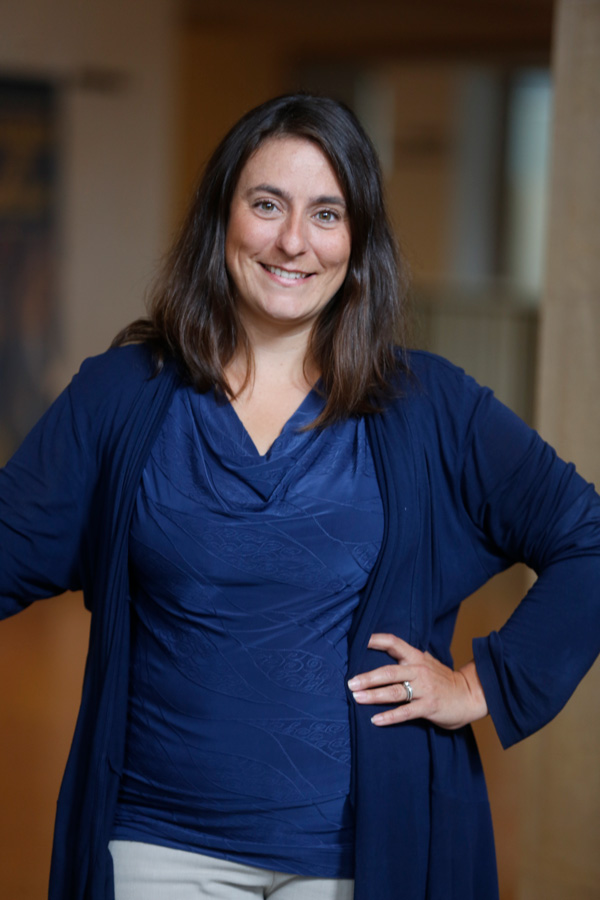 Greetings! Welcome to this very special performance by Paul Taylor Dance Company. It feels like a blessing and a gift to be sitting here with you in person, a simple thing that has taken on new significance these last two years.
This performance is emblematic of the pandemic's silver linings. Paul Taylor Dance Company was scheduled to perform at Northrop on March 21, 2020, just days after the world shut down. The arrival of COVID-19 forced us all to reimagine our relationship to live performances and large gatherings and to reconstruct the ways that audiences and artists connected. While many of our performances moved to various online formats, others, such as Paul Taylor Dance Company, faced cancellation or indefinite postponement. Instead, we made lemonade and the Northrop Centennial Commissions program was born. This program provided eight companies, whose performances were either cancelled or postponed, with residencies and financial support to create new work, while simultaneously offering our communities opportunities to engage with the artists throughout the process. This transformational program will continue to support at least one company each year, acting as a runway to Northrop's centennial anniversary in 2029 and leaving a legacy of new work to be appreciated for generations to come. Northrop is very proud to be a commissioner of Paul Taylor Dance Company's new work choreographed by Peter Chu. I hope you take some time to watch this exclusive behind-the-scenes video to learn more about Paul Taylor Dance Company, Peter Chu, and the creation of A Call for Softer Landings.
I also want to give a special thanks to our subscribers and donors. You helped to make tonight's performance possible. When performances were cancelled due to the arrival of the pandemic in March 2020, 239 of you donated the value of your tickets to Northrop. These ticket donations were the seeds that became the Northrop Commissioning Project Fund. If you donated your ticket back to Northrop, thank you for dreaming big with us. I invite you to learn more about the Northrop Centennial Commissions program, our current projects, and how you can support the ongoing creation of new work. Thank you, and enjoy tonight's performance.
Gratefully,
Kari Schloner
Director of Northrop
Paul Taylor Dance Foundation
in association with
Northrop Carlson Family Stage and Best Buy Theater at the University of Minnesota
Presents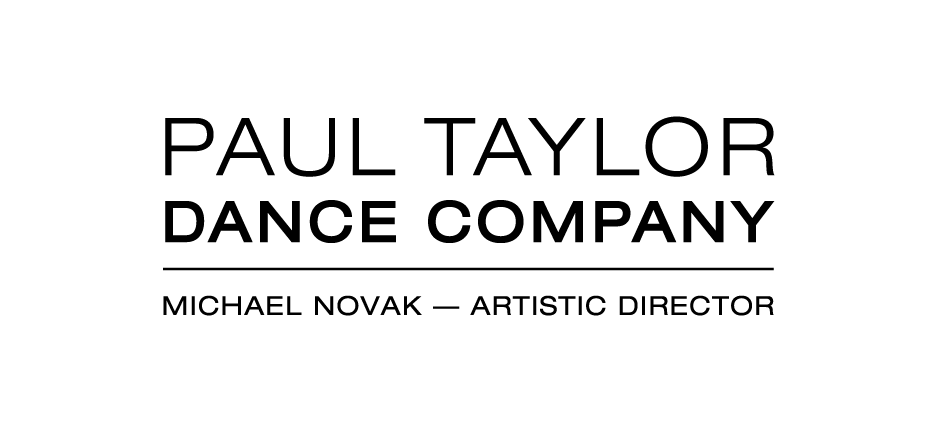 Eran Bugge
Michael Apuzzo
Christina Lynch Markham
Madelyn Ho
Kristin Draucker
Lee Duveneck
Alex Clayton
Devon Louis
John Harnage
Maria Ambrose
Lisa Borres
Jada Pearman
Shawn Lesniak
Adam DIckerson
Jake Vincent
Jessica Ferretti
Austin Kelly
Raechelle Manalo
Founding Artistic Director
PAUL TAYLOR
Artistic Director
MICHAEL NOVAK
Rehearsal Directors
BETTIE DE JONG
ANDY LEBEAU
CATHY MCCANN
Principal Lighting Designers
JENNIFER TIPTON
JAMES F. INGALLS
Principal Set & Costume Designers
SANTO LOQUASTO
WILLIAM IVEY LONG
Executive Director
JOHN TOMLINSON
Leadership funding provided by Stephen Kroll Reidy.
Major support provided by The SHS Foundation, Jody and John Arnhold, the Howard Gilman Foundation, and The Shubert Foundation.
Additional major funding provided by S&P Global, The Fan Fox and Leslie R. Samuels Foundation, and The Gladys Krieble Delmas Foundation. Support for the creation of new work provided by Rockefeller Brothers Fund.
Public support provided by the New York City Department of Cultural Affairs, in partnership with the City Council, and by the New York State Council on the Arts with the support of the Office of the Governor and the New York State Legislature. Additional public support provided by the National Endowment for the Arts in response to the COVID-19 pandemic.
Paul Taylor Dance Company gratefully acknowledges the estates of Harlan Morse Blake and Mary J. Osborn for their transformational gifts.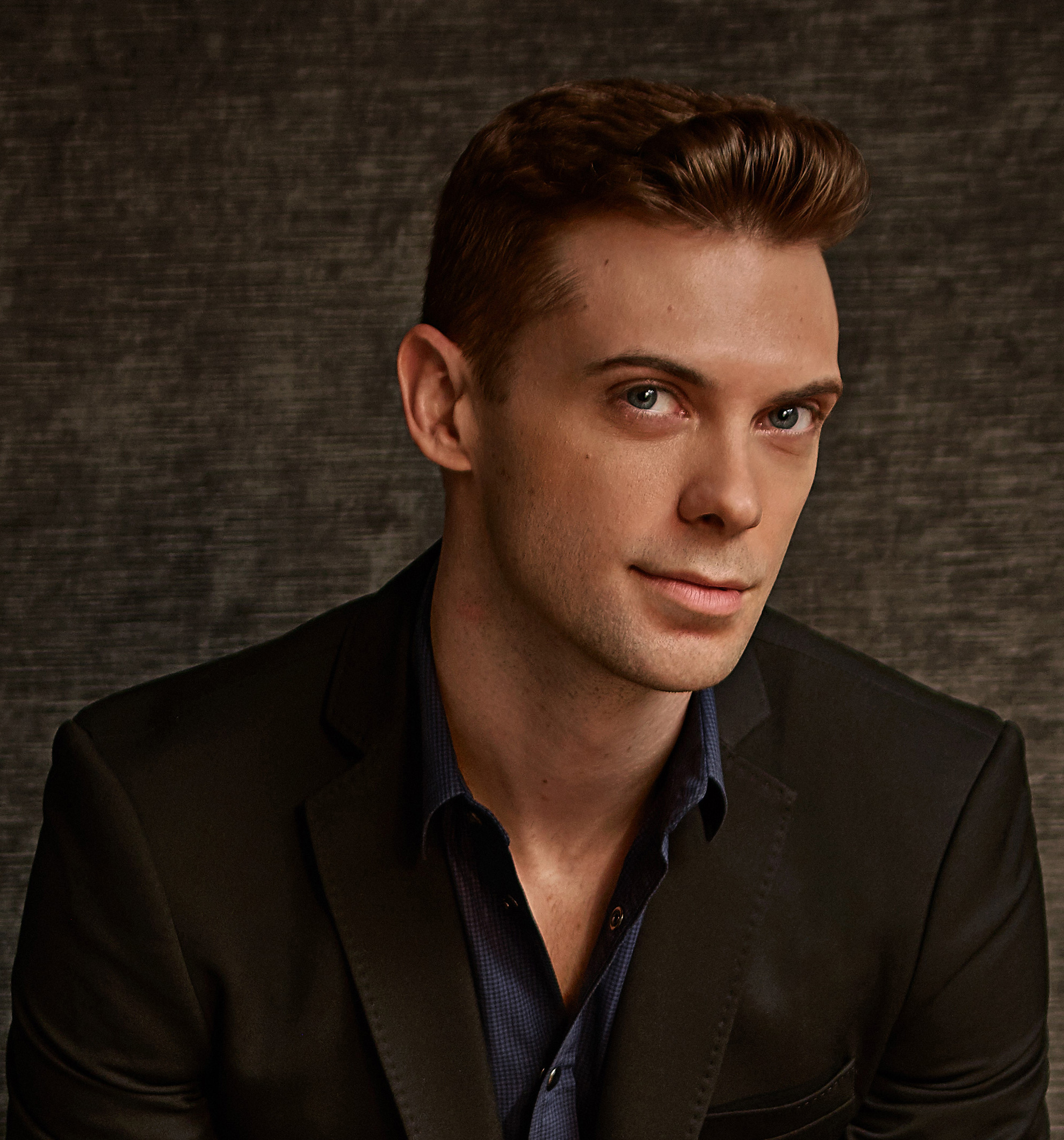 Dear Friends,
Ever since our first performance here in 1976, the Taylor Company looks forward to returning to Minneapolis, to Northrop, and the enthusiastic Twin Cities audiences. Through our previous thirteen tours here, we have shared an incredible 34 dances by our founder, Paul Taylor, that showcase the beauty and power of modern dance and demonstrate the range of his creativity. For our performance in 2022, and my first time touring here as the Company's Artistic Director, I wanted to bring something new: a program where canonical Taylor works are married with a world premiere by Peter Chu - a choreographer known for his kinetic risk taking, innovative lighting, and dynamic soundscapes.
It is a thrill to find partners in this landscape who are dedicated to supporting the creation of new dances and dance makers. My sincere thank you to the Northrop Centennial Commission fund for supporting Peter Chu's new work, and Kristen Brogdon and Northrop's community of staff who have been relentless in their support. I am sincerely grateful for their loyalty and determination to support both our Company of creatives and our mission to share the power of modern dance with audiences of all ages. Finally, thank you to you - our audience tonight - for joining us for this exciting step forward.
Here's to seeing dance and dancers live and in-person and all the gifts that this extraordinary process brings to our world,
Michael Novak
Artistic Director
AIRS
Music by G. F. Handel
Excerpts from Concerti Grossi, opus 3, nos. 2, 3, 4a & 4b, 6;
Alcina, Ariodante, Berenice and Solomon
Choreography by Paul Taylor
Costumes by Gene Moore
Lighting by Jennifer Tipton
(First performed in 1978)
Alex Clayton      Madelyn Ho
John Harnage
Maria Ambrose
Jada Pearman
Jake Vincent
Jessica Ferretti
Overture: Concerto in F Major, Op. 3, No. 4a - Allegro
Concerto in B Major, Op.3, No. 2 - Largo  |  full cast
Concerto in D Major, Op. 3, No. 6 - Vivace   |  full cast
Concerto in G Major, Op. 3 No. 3 - Adagio  |  Ms. Ferretti
Overture to Ariodante - Alla Gavotta   |  Ms. Pearman and Mr. Harnage
Overture to Berenice - Movement III   |  full cast
Concerto in F Major, Op. 3, No. 4b – Allegro
Overture to Alcina – Musette  |  Ms. Ho and Mr. Clayton                
Arrival of the Queen of Sheba  |  full cast
Dream Music (Entrée des Songes Agréables)  |  Ms. Ferretti with full cast
Original production made possible by the National Endowment for the Arts.
Preservation made possible by Elise Jaffe and Jeffrey Brown.
Additional preservation support from the Paul Taylor Repertory Preservation Project with support from the National Endowment for the Arts, Hazel S. Kandall and Donald M. Kleban, Susan and Bob Wei, and the New York State Council on the Arts, a State Agency.
A CALL FOR SOFTER LANDINGS
Observing personal connections over the pandemic, I found the physical and rhythmical dynamics compelling. While building compassionate and vivid tableaux, the many partnerships constructed recreate the complex and colourful dynamics partnerships encounter. These partnerships acknowledge the past compassionately while risking to land softly. The creative process has given length to play with physicality's internal and external pressure while capturing human relationships' tranquil and destructive beauty. 
 
Rhythms unite us deeply and play an integral role in enhancing peaceful connections. They build a group's intelligence and produce common ground during unique periods. A Call for Softer Landings centers on a communal experience to recover as the movement grooves through the tumultuous and transforming pulses of life's offerings.
Music:
Optimo & Scraper by Liquid Liquid
Come Sunday by Anthony Brown's Asian American Orchestra
Reeling by Julia Wolfe, performed by the Bang on a Can All-Stars from the album Field Recordings courtesy of Cantaloupe Music
Blessed by Joan Armatrading
Choreography by Peter Chu
Assistant to the Choreographer: Sloan Pearson
Costumes by Clarion Overmoyer
Lighting by Christopher Chambers
Sound Design by Daniel Moses Schreier
(World Premiere)
Christina Lynch Markham
Madelyn Ho
Kristin Draucker
Lee Duveneck
Alex Clayton
Devon Louis
John Harnage
Maria Ambrose
Lisa Borres
Jada Pearman
Shawn Lesniak
Adam DIckerson
Jake Vincent
Jessica Ferretti
Raechelle Manalo
Commissioned in part by the Northrop Centennial Commissions Fund and the Harkness Foundation for Dance.
PROMETHEAN FIRE
Fire "that can thy light relume" 
— William Shakespeare
Music by Johann Sebastian Bach
Orchestrated by Leopold Stokowski
Toccata & Fugue in D minor, Prelude in E-flat minor, 
and Chorale Prelude BWV 680
Choreography by Paul Taylor
Costumes by Santo Loquasto
Lighting by Jennifer Tipton
(First performed in 2002)
Devon Louis    Madelyn Ho
Michael Apuzzo
Christina Lynch Markham
Kristin Draucker
Lee Duveneck
Alex Clayton
Devon Louis
John Harnage
Maria Ambrose
Lisa Borres
Jada Pearman
Adam DIckerson
Jake Vincent
Jessica Ferretti
Austin Kelly
Raechelle Manalo
Commissioned by the American Dance Festival through the Doris Duke Awards for New Work and Samuel H. Scripps. Original production also made possible with support from Elise Jaffe and Jeffrey Brown.
Creation made possible by contributions to the Paul Taylor New Works Fund.
The taking of photographs and the use of recording devices are strictly prohibited.
Program and casting are subject to change.
Latecomers will be seated only during intermissions.
Please silence all mobile devices during the performance.
Portraits by Maxine Hicks, Bill Wadman, and Levi Walker
PAUL TAYLOR
Paul Taylor, one of the most accomplished artists this nation has ever produced, helped shape and define America's homegrown art of modern dance from the earliest days of his career as a choreographer in 1954 until his death in 2018.  Having performed with Martha Graham's company for several years, Mr. Taylor uniquely bridged the legendary founders of modern dance – Isadora Duncan, Ruth St. Denis, Ted Shawn, Doris Humphrey and Ms. Graham – and the dance makers of the 21st Century with whom he later worked. Through his initiative at Lincoln Center begun in 2015 – Paul Taylor American Modern Dance – he presented great modern works of the past and outstanding works by today's leading choreographers alongside his own vast repertoire. He also commissioned the next generation of dance makers to work with his renowned Company, thereby helping to ensure the future of the art form.
Mr. Taylor continued to win public and critical acclaim for the vibrancy, relevance and power of his dances into his eighties, offering cogent observations on life's complexities while tackling some of society's thorniest issues. While he often propelled his dancers through space for the sheer beauty of it, he more frequently used them to comment on such profound issues as war, piety, spirituality, sexuality, morality and mortality. If, as George Balanchine said, there are no mothers-in-law in ballet, there certainly are dysfunctional families, disillusioned idealists, imperfect religious leaders, angels and insects in Mr. Taylor's dances.  His repertoire of 147 works covers a breathtaking range of topics, but recurring themes include the natural world and man's place within it; love and sexuality in all gender combinations; and iconic moments in American history. His poignant looks at soldiers, those who send them into battle and those they leave behind prompted the New York Times to hail him as "among the great war poets" – high praise indeed for an artist in a wordless medium.  While some of his dances have been termed "dark" and others "light," the majority of his works are dualistic, mixing elements of both extremes.  And while his work was largely iconoclastic, he also made some of the most purely romantic, most astonishingly athletic, and downright funniest dances ever put on stage.
Paul Taylor was born on July 29, 1930 – exactly nine months after the stock market crash that led into the Great Depression – and grew up in and around Washington, DC.  He attended Syracuse University on a swimming scholarship in the late 1940s until he discovered dance through books at the University library, and then transferred to The Juilliard School.  In 1954 he assembled a small company of dancers and began to choreograph.  A commanding performer despite his late start in dance, he joined the Martha Graham Dance Company in 1955 for the first of seven seasons as a soloistwhile continuing to choreograph on his own troupe.  In 1959 he was invited to be a guest artist with New York City Ballet, where Balanchine created the Episodes solo for him.
Mr. Taylor first gained notoriety as a dance maker in 1957 with Seven New Dances; its study in non-movement famously earned it a blank newspaper review, and Graham subsequently dubbed him the "naughty boy" of dance.  In 1962, with his first major success – the sunny Aureole – he set his trailblazing modern movement not to contemporary music but to baroque works composed two centuries earlier, and then went to the opposite extreme a year later with a view of purgatory in Scudorama, using a commissioned, modern score.  He inflamed the establishment in 1965 by lampooning some of America's most treasured icons in From Sea To Shining Sea, and created more controversy in 1970 by putting incest and spousal abuse center stage in Big Bertha.
After retiring as a performer in 1974, Mr. Taylor turned exclusively to choreography, resulting in a flood of masterful creativity.  The exuberant Esplanade (1975), one of several Taylor dances set to music by Bach, was dubbed an instant classic, and has come to be regarded as among the greatest dances ever made.  In Cloven Kingdom (1976) Mr. Taylor examined the primitive nature that lurks just below man's veneer of sophistication and gentility.  With Arden Court (1981) he depicted relationships both platonic and romantic.  He looked at intimacy among men at war in Sunset (1983); pictured Armageddon in Last Look (1985); and peered unflinchingly at religious hypocrisy and marital rape in Speaking In Tongues (1988).  In Company B (1991) he used popular songs of the 1940s to juxtapose the high spirits of a nation emerging from the Depression with the sacrifices Americans made during World War II. In Eventide (1997) he portrayed the budding and fading of a romance. In The Word (1998), he railed against religious zealotry and blind conformity to authority.  In the first decade of the new millennium he poked fun at feminism in Dream Girls (2002); condemned American imperialism in Banquet of Vultures (2005); and stared death square in the face in the Walt Whitman-inspired Beloved Renegade (2008).  Brief Encounters (2009) examined the inability of many people in contemporary society to form meaningful and lasting relationships. In this decade he turned a frightening short story into a searing drama in To Make Crops Grow and compared the mating rituals of the insect world to that of humans in the comedic Gossamer Gallants. Mr. Taylor's final work, Concertiana, made when he was 87, premiered at Lincoln Center in 2018. 
Hailed for uncommon musicality and catholic taste, Mr. Taylor set movement to music so memorably that for many people it is impossible to hear certain orchestral works and popular songs and not think of his dances. He set works to an eclectic mix that includes Medieval masses, Renaissance dances, baroque concertos, classical warhorses, and scores by Debussy, Cage, Feldman, Ligeti and Pärt; Ragtime, Tango, Tin Pan Alley and Barbershop Quartets; Harry Nilsson, The Mamas and The Papas, and Burl Ives; telephone time announcements, loon calls and laughter. Mr. Taylor influenced dozens of men and women who have gone on to choreograph – many on their own troupes – while others have gone on to become respected teachers at colleges and universities.  And he worked closely with such outstanding artists as James F. Ingalls, Jasper Johns, Alex Katz, Ellsworth Kelly, William Ivey Long, Santo Loquasto, Gene Moore, Tharon Musser, Robert Rauschenberg, John Rawlings, Thomas Skelton and Jennifer Tipton. Mr. Taylor's dances are performed by the Paul Taylor Dance Company, the six-member Taylor 2 Dance Company (begun in 1993), and companies throughout the world including the Royal Danish Ballet, Rambert Dance Company, American Ballet Theatre, San Francisco Ballet, Miami City Ballet, and Alvin Ailey American Dance Theater.
As the subject of the documentary films Dancemaker and Creative Domain, and author of the autobiography Private Domain and Wall Street Journal essay Why I Make Dances, Mr. Taylor shed light on the mysteries of the creative process as few artists have.  Dancemaker, which received an Oscar nomination in 1999, was hailed by Time as "perhaps the best dance documentary ever," while Private Domain, originally published by Alfred A. Knopf, was nominated by the National Book Critics Circle as the most distinguished biography of 1987. A collection of Mr. Taylor's essays, Facts and Fancies, was published by Delphinium in 2013.
Mr. Taylor received nearly every important honor given to artists in the United States.  In 1992 he was a recipient of the Kennedy Center Honors and received an Emmy Award for Speaking in Tongues, produced by WNET/New York the previous year.  He was awarded the National Medal of Arts by President Clinton in 1993.  In 1995 he received the Algur H. Meadows Award for Excellence in the Arts and was named one of 50 prominent Americans honored in recognition of their outstanding achievement by the Library of Congress's Office of Scholarly Programs.  He is the recipient of three Guggenheim Fellowships, and honorary Doctor of Fine Arts degrees from California Institute of the Arts, Connecticut College, Duke University, The Juilliard School, Skidmore College, the State University of New York at Purchase, Syracuse University and Adelphi University.  Awards for lifetime achievement include a MacArthur Foundation Fellowship – often called the "genius award" – and the Samuel H. Scripps American Dance Festival Award.  Other awards include the New York State Governor's Arts Award and the New York City Mayor's Award of Honor for Art and Culture.  In 1989 Mr. Taylor was elected one of ten honorary members of the American Academy and Institute of Arts and Letters.  Having been elected to knighthood by the French government as Chevalier de l'Ordre des Arts et des Lettres in 1969 and elevated to Officier in 1984 and Commandeur in 1990, Mr. Taylor was awarded France's highest honor, the Légion d'Honneur, in 2000 for exceptional contributions to French culture.
Mr. Taylor died in Manhattan on August 29, 2018, leaving an extraordinary legacy of creativity and vision not only to American modern dance but to the performing arts the world over.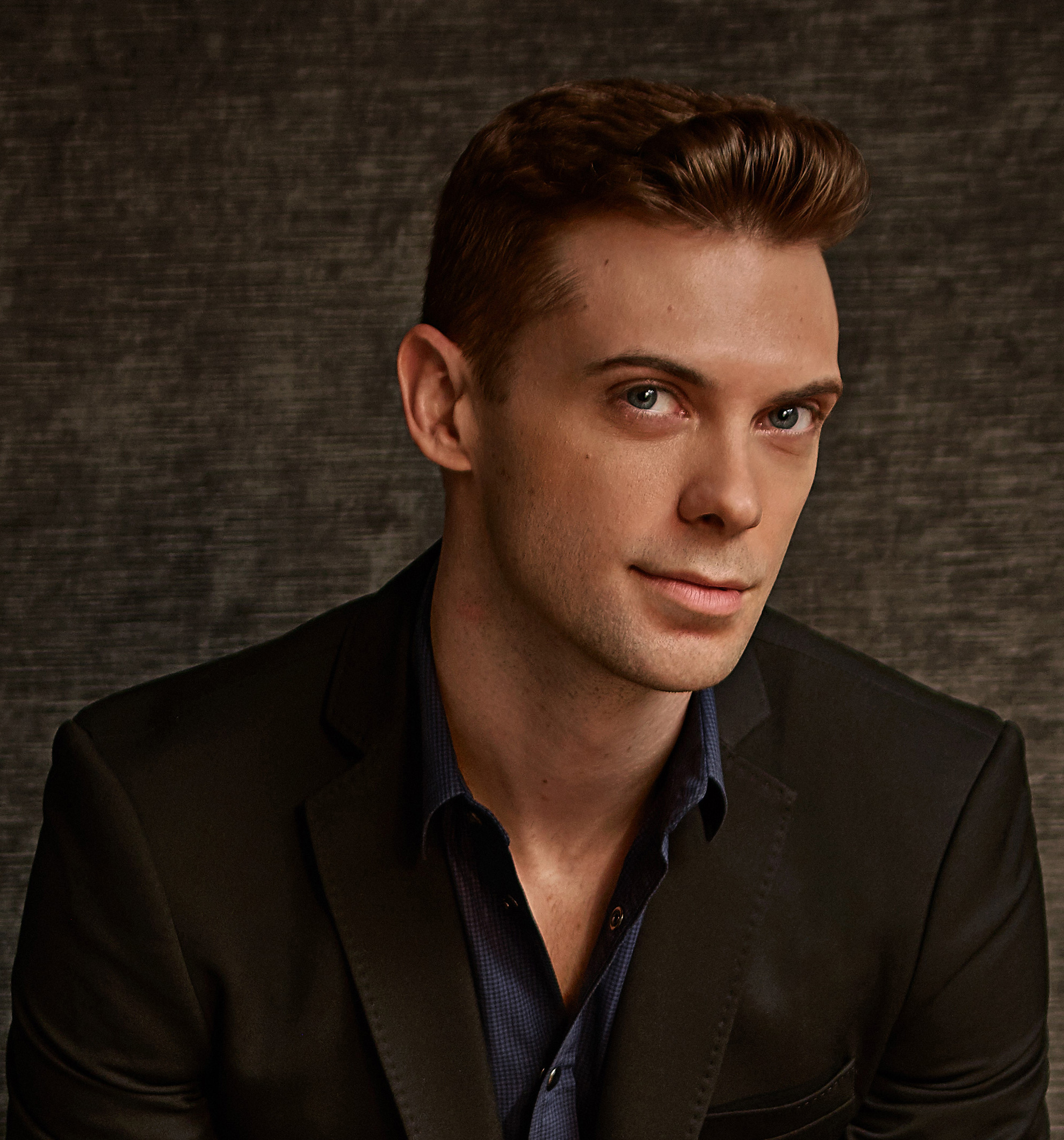 MICHAEL NOVAK
Michael Novak became only the second Artistic Director in the history of the Paul Taylor Dance Foundation in September 2018, upon the death of Founding Artistic Director Paul Taylor the previous month. Mr. Novak was a member of the Paul Taylor Dance Company from 2010-2019.
Raised in Rolling Meadows, IL, Mr. Novak began studying dance at age ten. At 12 he developed a severe speech impediment that required intensive therapy. Dance became a liberating and vital force for self-expression. "I wanted nothing more than to achieve in dancing that sense of effortlessness and grace that were so difficult for me to find while speaking aloud," he said. "With dancing, there were no limits to what I could express." In 2001, Mr. Novak was offered a Presidential Scholarship to attend The University of the Arts in Philadelphia to pursue training in jazz and ballet. The following year, he undertook an apprenticeship at the Pennsylvania Academy of Ballet Society, where he remained until 2004.
Mr. Novak was admitted to Columbia University's School of General Studies where he was awarded scholarships for academic excellence. He became a member of the Columbia Ballet Collaborative, the University's critically acclaimed resident company, and was named Artistic Associate responsible for advising on the curation of resident choreographers and directing the group's branding and promotion. At Columbia, Mr. Novak became immersed in the study of dance history, which ignited his passionate devotion to modern dance.  He developed a keen interest in the work of François Delsarte, the 19th Century French movement theorist who codified the system linking emotion and gesture that would inspire the first generation of American modern dancers. A highlight of his studies at Columbia was performing Mr. Taylor's solo in Aureole, which led him to embrace the Taylor repertoire. In 2008, Mr. Novak graduated magna cum laude from Columbia, and was elected to Phi Beta Kappa.
In a 2009 program celebrating Serge Diaghilev at Columbia's Miller Theatre, Mr. Novak embodied Vaslav Nijinsky's role in L'Après-midi d'un faune with an authenticity that brought him to the attention of dance critics and scholars. He has since performed works by Bill T. Jones and Stephen Petronio and danced with Gibney Dance and the Daniel Gwirtzman Dance Company. He has also studied at Springboard Danse Montreal under Alexandra Wells and Coleman Lemieux & Compagnie.
Mr. Novak's Paul Taylor Dance Company debut in the 2010-11 season earned him a nomination for the Clive Barnes Foundation Dance Award. During his nine-year career he danced 57 roles in 50 Taylor dances, 13 of which were made on him, and created roles for five of the Taylor Company Commission choreographers.  In announcing Mr. Novak's appointment as Artistic Director Designate in March 2018, Mr. Taylor said, "Michael has mastered our repertory and steeped himself in dance history. He understands the need to nurture the past, present and future of modern dance. I look forward to working with him and preparing him to assume artistic leadership of my Company."
"I am determined to further Paul Taylor's vision," Mr. Novak said upon assuming the role of Artistic Director, "and to bring his gems to every part of the globe … to honor past dance makers and encourage future artists… and to make sure modern dance remains a transformative force for good in our lives long into the future."  
PAUL TAYLOR DANCE COMPANY
The genesis of the Paul Taylor Dance Company occurred on May 30, 1954 in Manhattan, when dancemaker Paul Taylor first presented his choreography with five other dancers on the Lower East Side. That performance marked the beginning of 64 years of unrivaled creativity, and in the decades that followed, Mr. Taylor became a cultural icon and one of American history's most celebrated artists, and was part of the pantheon that created American modern dance. Leading the Company that bears his name until his death in 2018, Mr. Taylor molded it into one of the preeminent performing ensembles in the world. Under the artistic direction of Taylor dancer Michael Novak the Company continues to perform throughout the world as well as at its New York City home, the Lincoln Center for the Performing Arts – where it appears under the aegis of Paul Taylor American Modern Dance.
The Company has traveled the globe many times over, bringing Mr. Taylor's unrivaled repertoire to theaters in cultural capitals, on college campuses and in rural communities – and often to places modern dance had never been seen before. It has performed in more than 520 cities in 64 countries, representing the United States at arts festivals in more than 40 countries and touring extensively under the aegis of the U.S. Department of State. In 1997, the Company toured throughout India in celebration of that nation's 50th Anniversary. In the summer of 2001, the Company toured in the People's Republic of China and performed in six cities, four of which had never seen American modern dance before; the 2018 tour of China was the Company's sixth tour of that nation. While continuing to garner international acclaim, the Company performs more than half of each touring season in cities throughout the United States. In celebration of the Company's 50th Anniversary and 50 years of creativity, the Paul Taylor Dance Foundation presented Mr. Taylor's works in all 50 States between March 2004 and November 2005. That tour underscored the Company's historic role as one of the early touring companies of American modern dance.
Beginning with its first television appearance for the Dance in America series in 1978, the Company has appeared on PBS in ten different programs. Among these were the 1992 Emmy Award-winning Speaking in Tongues, and The Wrecker's Ball, which included Company B, Funny Papers, and A Field of Grass and was nominated for an Emmy in 1997. In 1999, the PBS American Masters series aired Dancemaker, the Academy Award-nominated documentary about Mr. Taylor and his Company. In 2013, PBS aired Paul Taylor Dance Company in Paris, featuring Brandenburgs and Beloved Renegade. The 2014 documentary Paul Taylor Creative Domain won critical and public acclaim for its examination of Mr. Taylor's creative process, as it followed the famously private choreographer and his Company through the entire process of creating a work from initial concept to opening night.
After Mr. Taylor's death in 2018, Taylor dancer Michael Novak was appointed Artistic Director and launched Paul Taylor: Celebrate the Dancemaker, an international celebration of Mr. Taylor's legacy and vision for the future of modern dance. The celebration featured many of the choreographer's greatest works, and was experienced in 45 cities in 5 countries. Under Novak's direction, the Company continues its place as one of the world's premiere modern dance companies – with a robust international touring program, dynamic online presence, and ever-expanding repertory drawing from the Taylor canon, important historical masterpieces, and the foundation's contemporary commissioning program. For more information please visit www.paultaylordance.org.
PAUL TAYLOR AMERICAN MODERN DANCE
As a pioneering dance maker, Paul Taylor blazed new trails throughout his 64-year career. Remarkably, he was in his 80s when he made two decisions that changed the future of his Company and the art form he helped create.
The first of these occurred in 2012 when Mr. Taylor moved the Paul Taylor Dance Company's annual New York City season to Lincoln Center for the Performing Arts, one of the world's leading cultural venues. The Taylor Company thereby became the first modern dance troupe to call Lincoln Center home, and attracted larger audiences than ever before.  In 2015, to ensure that both the Taylor legacy and the art of modern dance itself would survive well into the future, Mr. Taylor established Paul Taylor American Modern Dance. 
In addition to presenting the Paul Taylor Dance Company in dances from Mr. Taylor's collection of nearly 150 works, PTAMD presents great modern dance works by choreographers of the past, performed by contemporary masters of those styles. Since these dances have seldom if ever been performed at Lincoln Center, vast new audiences have a rare opportunity to experience the formative works of modern dance. PTAMD also brings to Lincoln Center outstanding works by leading choreographers of our own time. Thus far, PTAMD has presented Sara Mearns in Dances of Isadora; the Limón Dance Company in Doris Humphrey's Passacaglia from 1938; the Paul Taylor Dance Company in Martha Graham's Diversion of Angels (1948); Lyon Opera Ballet in Merce Cunningham's Summerspace (1958); Dayton Contemporary Dance Company in Donald McKayle's Rainbow 'Round My Shoulder (1959); Trisha Brown Dance Company in Ms. Brown's Set and Reset (1983); and Shen Wei Dance Arts in Shen Wei's Rite of Spring (2004).
PTAMD also provides choreographers with the invaluable opportunity to make dances on the Paul Taylor Dance Company in a nurturing atmosphere through the Taylor Company Commissions program. Those dances are then performed at Lincoln Center, and some go on national tour with the Company. Commission recipients thus far include Larry Keigwin, who created Rush Hour; Doug Elkins (The Weight of Smoke); Lila York (Continuum); Bryan Arias (The Beauty in Gray); Doug Varone (Half Life); Margie Gillis (Rewilding); Pam Tanowitz (all at once); and Kyle Abraham (Only the Lonely). Peter Chu, Lauren Lovette, and Michelle Manzanales received a Taylor Company Commission for 2020-21.
Since the marriage of live music and dance creates a truly once-in-a-lifetime experience, another major aspect of PTAMD at Lincoln Center calls for music to be performed live by Orchestra of St. Luke's and guest artists whenever so intended by the choreographer. (Exceptions to this include some magnificent Taylor works that require historic recordings, while some other choreographers use recorded pastiches.) Donald York, Mr. Taylor's longtime music collaborator and composer, has returned to the Company as Music Director, and divides conducting responsibilities with distinguished guest artists.
Paul Taylor American Modern Dance has done more than breathe new life into a 67-year-old Company. It has helped reinvigorate an art form.
PETER CHU (Choreographer) is originally from Cocoa Beach, Florida. Chu is a distinguished artist who strives to push the physical bounds of dance. He began his training as a competitive gymnast, later nurturing his artistry at Dussich Dance Studio where his evolution into dance began. As a BFA student at The Juilliard School (under the direction of Benjamin Harkarvy), Chu was pushed further as a technical mover and began an explosive journey into choreography.
Upon graduation, he was awarded the Hector Zaraspe Prize for Choreography. Chu is a remarkable and multi-faceted artist. As a performer, he has danced with BJM _Danse and EZdanza, as the lead in Christina Perri's Jar of Hearts music video, in Celine Dion's Vegas spectacular A New Day, and with Crystal Pite's company Kidd Pivot. 
In 2008, Chu formed a Las Vegas project-based company—chuthis. His multidisciplinary dance company combines innovative lighting and sound with live contemporary movement. In 2018, chuthis. presented paper cuts in an empty bag at Zuiderstrandtheater in The Hague, Netherlands, as a part of the Shortcuts XL program, and was the company in residence at Perry-Mansfield Performing Arts School & Camp. A part of the mission of chuthis. is to provide movement education programs for the next generation of artists. Through the chuthis. Movement Intensive, an annual summer event, and chuthis. Moves, a 2-3 day custom workshop for both national and international dance schools, the chuthis. team fosters technical/artistic development and mind/body familiarity while igniting an adventurous side of dance.
Chu has been an honoured recipient of choreographic awards & commissions, including the Hector Zaraspe Prize, A.C.E. Capezio Award, & Hubbard Street Dance International Commission Project. He was also named a Blodgett Distinguished Artist by Harvard University for 2018. Additionally, Chu has served as the Rehearsal Director for Nederlands Dans Theater 2, and as a Guest Rehearsal Director for NDT1.
Chu has created works for Hubbard Street Dance Chicago, Staatstheater Augsburg, Germany, Gibney Dance Company, Charlotte Ballet, Cirque du Soleil, Charlotte Ballet II, Orlando Ballet Theatre, Hubbard Street 2, Giordano Dance Chicago, So You Think You Can Dance, Naomi Stikeman's Çaturn, Houston MET Dance, New Dialect, SALT Contemporary Dance, The Juilliard School, Harvard University, Point Park University, Nederlands Dans Theater Summer Intensive, Springboard Danse Montreal, SUNY Purchase, Western Michigan University, & Brigham Young University Contemporary Dance Theatre, among others. Teaching highlights include Harvard University (Guest Lecturer), HSPro, Springboard X | shift perspective, Axis Connect, Hubbard Street Studio Series, The Dance Teacher Summit, and Movement Invention Project.
Most recently, Chu created an evening length work for Staatstheater Augsburg, Germany entitled Left Behind (you) Right. In 2022, Chu will premiere creations for Paul Taylor Dance Company, and his own company, chuthis.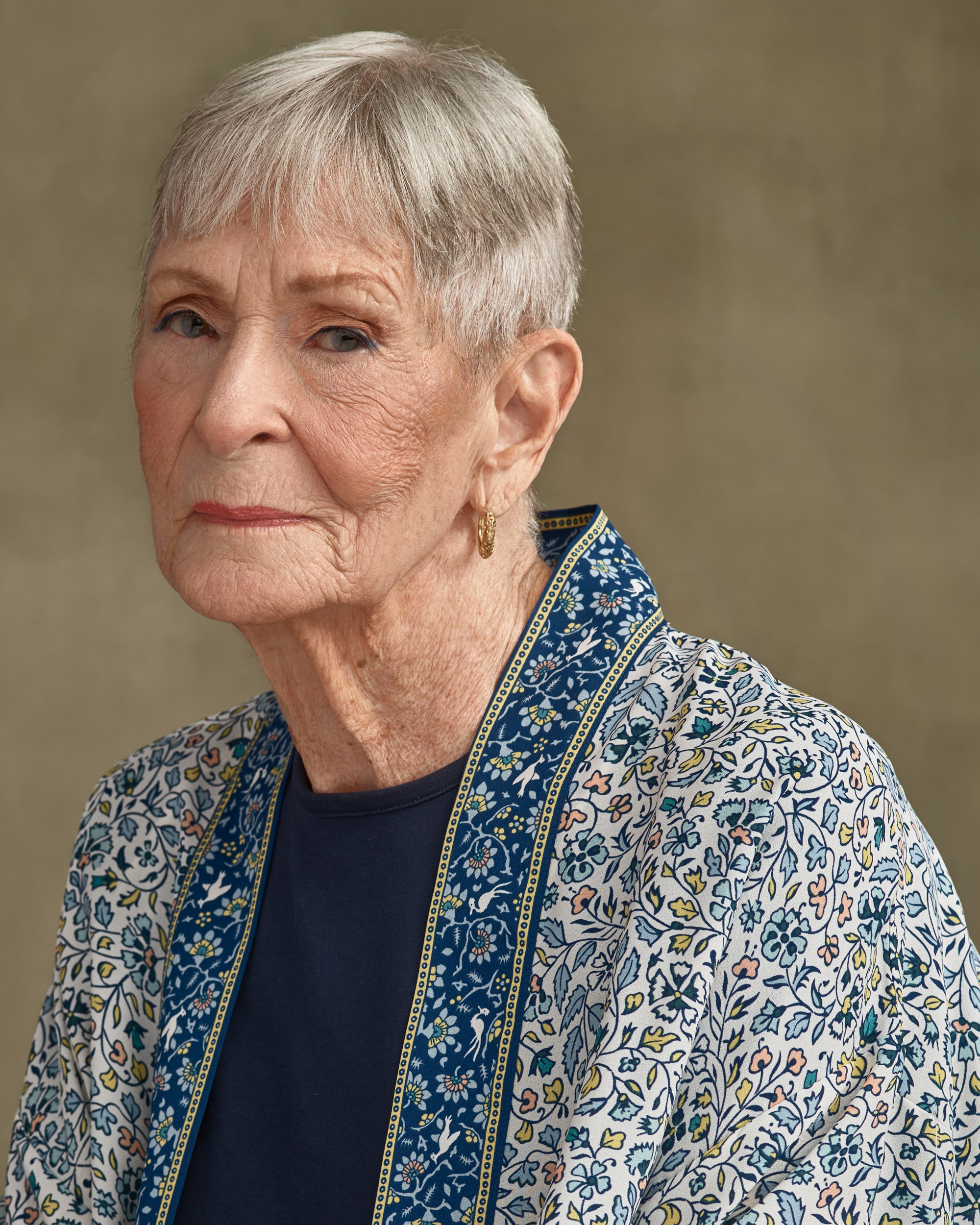 BETTIE DE JONG (Rehearsal Director) was born in Sumatra, Indonesia, and in 1946 moved to Holland, where she continued her early training in dance and mime.  Her first professional engagement was with the Netherlands Pantomime Company. After coming to New York City to study at the Martha Graham School, she performed with the Graham Company, the Pearl Lang Company, John Butler and Lucas Hoving, and was seen on CBS-TV with Rudolf Nureyev in a duet choreographed by Paul Taylor.  Ms. de Jong joined the Taylor Company in 1962.  Noted for her strong stage presence and long line, she was Mr. Taylor's favorite dancing partner and, as Rehearsal Director, was his surrogate in the studio and on tour for more than 40 years. In 2019, she received the 2019 Balasarawati/Joy Anne Dewey Beinecke Endowed Chair for Distinguished Teaching Award from American Dance Festival for her substantial contributions to the sustainment of the Taylor legacy.
ANDY LEBEAU (Rehearsal Director) was raised in Portsmouth, New Hampshire. He graduated from the Boston Conservatory of Music with a B.F.A. in dance in 1993. He then moved to New York City to be one of the original members of Taylor 2. Two years later he was invited to join Paul Taylor Dance Company. After retiring from the stage in 2005, Lebeau served as Director of The Taylor School, then Director of Taylor 2, Company Manager, and Rehearsal Assistant to Mr. Taylor. He works closely with Mr. Novak and Ms. Bettie de Jong.
CATHY MCCANN (Rehearsal Director) was a member of the Paul Taylor Dance Company for 13 years. Among the 18 dances Mr. Taylor made on her were Mercuric Tidings, Brandenburgs, Musical Offering and Sunset. She was featured in five Taylor television specials, including the 1991 Emmy Award-winning Speaking in Tongues. In 1991, Mikhail Baryshnikov invited her to join the White Oak Dance Project, where she performed works by Mark Morris and Lar Lubovitch. Ms. McCann has staged Taylor dances for American Ballet Theatre, Alvin Ailey American Dance Theater, San Francisco Ballet, Paris Opera Ballet and Washington Ballet, among others, and her own choreography has been presented at New York City Center. She has been a faculty member of Adelphi University, Barnard College and Hofstra University, and has taught at the American Dance Festival and Jacob's Pillow Dance Festival. She was appointed to Director of Taylor 2 by Michael Novak, Artistic Director of Paul Taylor American Modern Dance, in March 2019. She became Rehearsal Director in March 2020.
ERAN BUGGE is from Oviedo, Florida where she began her dance training at the Orlando Ballet School, and went on to study at the Hartt School at the University of Hartford under the direction of Peggy Lyman, graduating Summa Cum Laude with a B.F.A. in Ballet Pedagogy in 2005. She attended The Taylor School and the 2004 and 2005 Taylor Summer Intensives.  Ms. Bugge has performed in works by Amy Marshall, Katie Stevinson-Nollet and Jean Grand-Maître. She was also a member of Full Force Dance Theatre and the Adam Miller Dance Project.  In 2012, Ms. Bugge was the recipient of the Hartt Alumni Award. In 2018, she danced in the feature film The Chaperone choreographed by John Carrafa. She joined the Paul Taylor Dance Company in Fall 2005.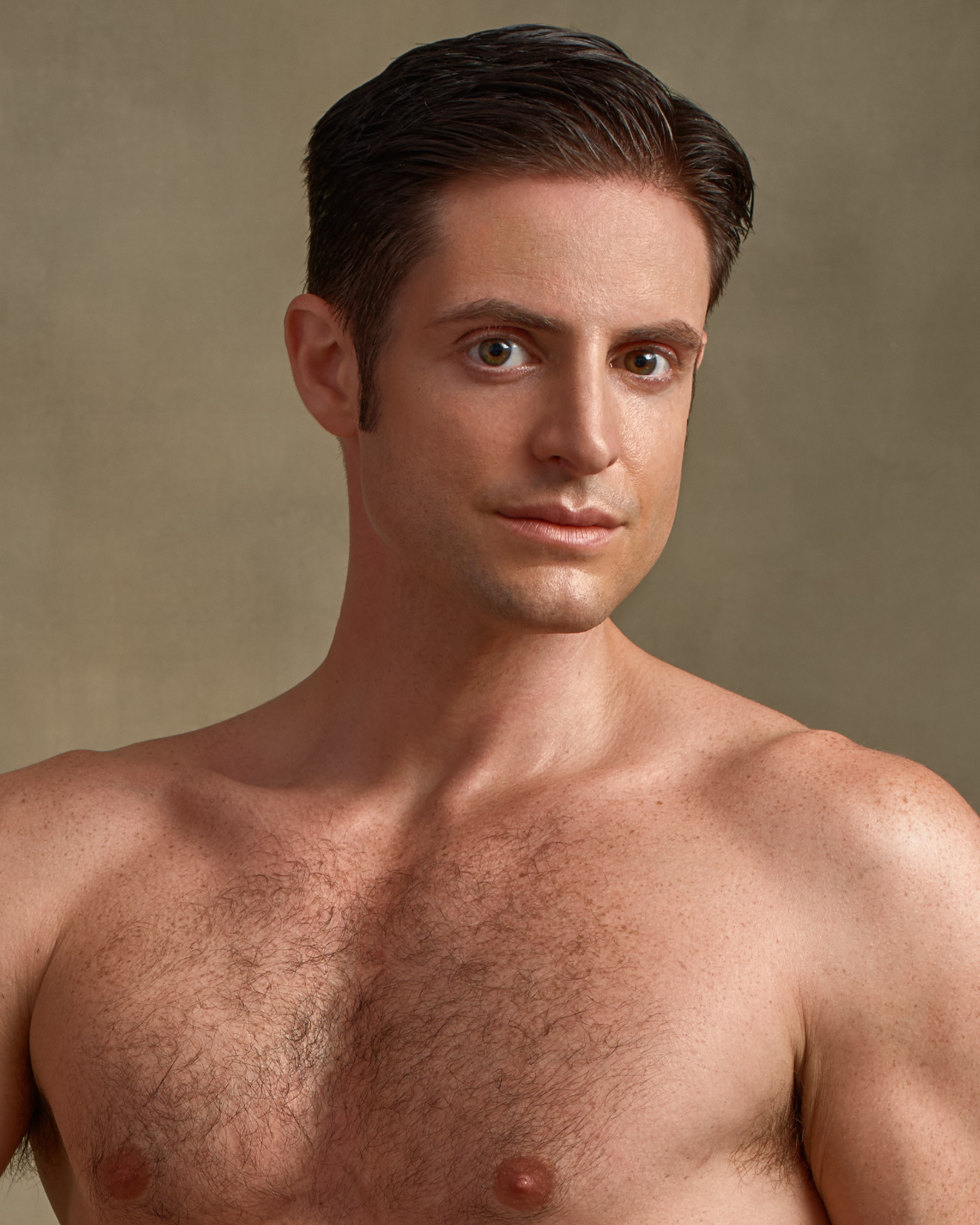 MICHAEL APUZZO grew up in North Haven, Connecticut. He studied Economics and Theater at Yale University, graduating Magna Cum Laude in 2005. Growing up in musical theater, he began his formal dance training in high school, then danced and choreographed in undergraduate companies. After being dance captain for an original production of Miss Julie choreographed by Peter Pucci, Mr. Apuzzo debuted professionally at the Yale Repertory Theater. He has since performed in numerous musicals at equity theaters across the country and in the National Tour of Twyla Tharp's Broadway show, Movin' Out. He is a second-degree black belt in Tae Kwon Do, author of Flying Through Yellow, certified personal trainer, and co-producer of the new Hamptons charity event Dancers For Good. He joined Paul Taylor Dance Company in Fall 2008.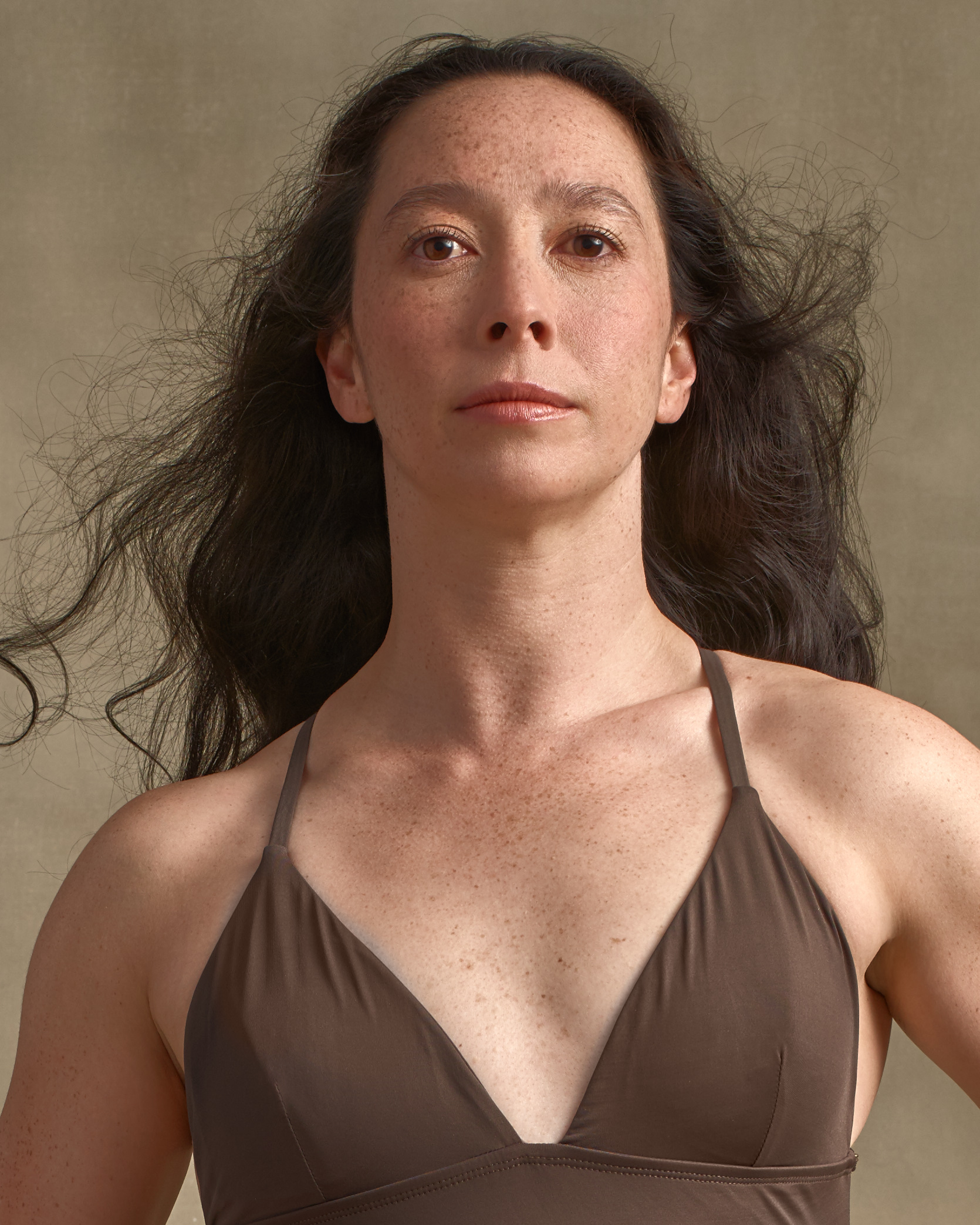 CHRISTINA LYNCH MARKHAM grew up in Westbury, New York and began dancing with Lori Shaw, and continued at Holy Trinity High School under the direction of Catherine Murphy. She attended Hofstra University on scholarship and performed works by Cathy McCann, Karla Wolfangle, Rachel List, Robin Becker, and Lance Westergard. During college she also trained at The Taylor School, and attended the Company's Summer Intensive Program. After graduating Summa Cum Laude in 2004, she danced with the Amy Marshall Dance Company, Stacie Nelson and The Dance Theater Company. She joined Taylor 2 in Summer 2008, and made her debut with the Paul Taylor Dance Company in Summer 2013.
MADELYN HO, M.D. is from Sugar Land, Texas where she began dancing at Kinard Dance School with Shirley McMillan and later trained with BalletForte under the artistic direction of Michael Banigan. She graduated from Harvard College with a B.A. in Chemical and Physical Biology. While there, she was awarded the Artist Development Fellowship and attended the Taylor School Winter Intensive. She was a member of Taylor 2 from 2008 to 2012 and left to attend Harvard Medical School, during which time she was a guest artist for Alison Cook Beatty Dance and performed with Urbanity Dance. She joined the Paul Taylor Dance Company in Spring 2015 and completed her Doctorate of Medicine in May 2018.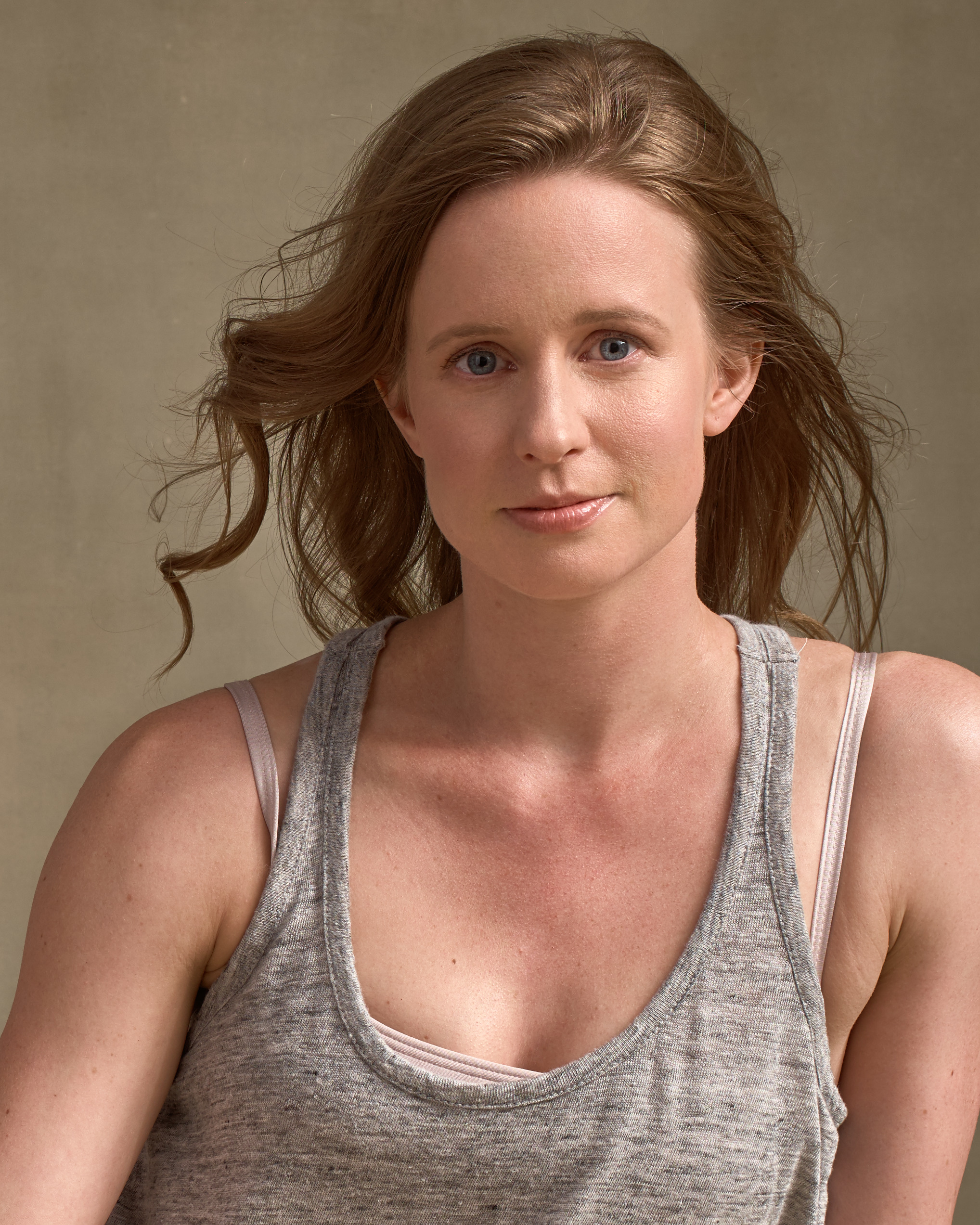 KRISTIN DRAUCKER was born in Washington D.C and grew up in York, Pennsylvania. She began her training at the Central Pennsylvania Youth Ballet under Marcia Dale Weary. In 2005, she was awarded a Fellowship to study Horton and Graham at The Ailey School. Since moving to New York City she has danced with Michael Mao Dance, ArmitageGone!Dance, New Chamber Ballet, and at Bard's Summerscape in Les Huguenots. In 2009, she joined the 50th Anniversary International Tour of West Side Story and in 2010 performed in Tino Sehgal's KISS at The Guggenheim Museum. Ms. Draucker began creating dances in 2014 and has shown her work in New York, Philadelphia and as part of the LaMAMA Umbria Festival in Spoleto, Italy. She joined the Paul Taylor Dance Company in Winter 2017.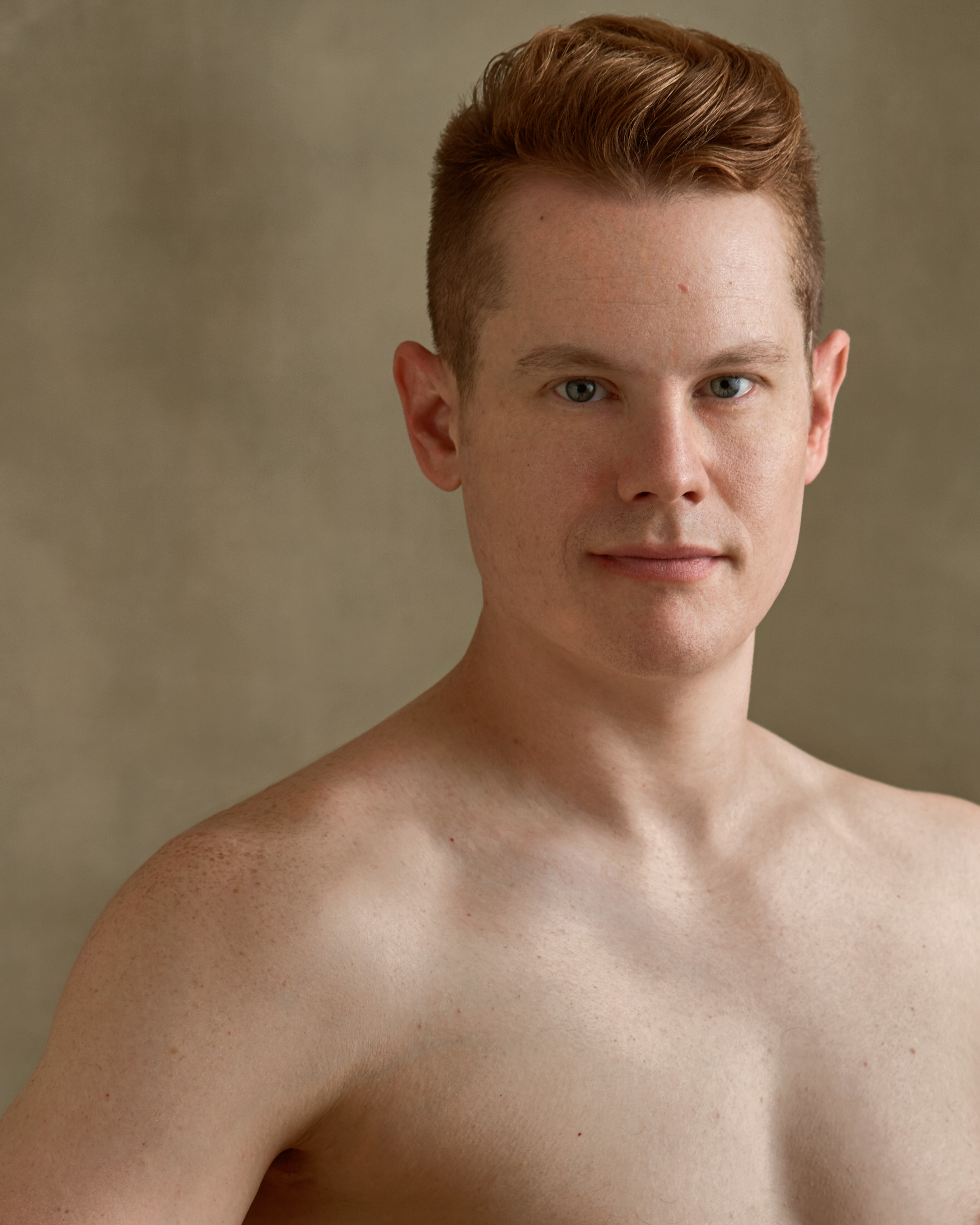 LEE DUVENECK grew up in Arlington, Texas, where he trained with Anne Oswalt and Gwen Price. In 2010, he earned his B.F.A. in Dance Performance from Southern Methodist University, where he studied with Taylor alumna Ruth Andrien and jazz dance icon Danny Buraczeski. While in New York, he has danced for Annmaria Mazzini, Mari Meade and Jessica Gaynor. Mr. Duveneck joined Taylor 2 in 2012, and joined the Paul Taylor Dance Company in Summer 2017.
ALEX CLAYTON grew up in Louisville, Kentucky, He received his B.F.A. in Dance with a Minor in Visual Arts from Stephens College in 2013. He was a Graham 2 company member from 2014 to 2015. He also performed with companies including 10 Hairy Legs, Abarukas Project, Curet Performance Project and Performa15. He served as Rehearsal Assistant for Paul Taylor American Modern Dance Taylor Company Commissions choreographer Lila York when she created Continuum in 2016. He joined the Paul Taylor Dance Company in Summer 2017.
DEVON LOUIS who hails from Washington, DC, is a graduate of Duke Ellington School of the Arts. He attended the Ailey School as a recipient of the Oprah Winfrey Scholarship, and furthered his dance education at Jacob's Pillow Dance Festival under the direction of Milton Myers. Mr. Louis has performed works by Alvin Ailey, Matthew Rushing, Christopher Huggins, Nathan Trice, Ronald K. Brown and Annabelle Lopez Ochoa. He has also performed as a member of Ballet Hispanico's junior company, BHdos; The Metropolitan Opera; and Nimbus Dance Works. Mr. Louis joined the Paul Taylor Dance Company in Summer 2018.
JOHN HARNAGE a native of Miami, Florida, studied dance at the Miami City Ballet School and New World School of the Arts. He was a Modern Dance Finalist in the 2010 National Foundation for Advancement in the Arts YoungArts competition. In 2014 he graduated from The Juilliard School, where he performed works by Pina Bausch, Alexander Ekman, Jose Limón, and Lar Lubovitch, among others. He then began working with Jessica Lang Dance, and joined the company in 2015, performing and teaching around the world. He also performed as a principal dancer in Washington National Opera's 2017 production of Aida at the John F. Kennedy Center for the Performing Arts. Mr. Harnage joined the Paul Taylor Dance Company in Fall 2018.
MARIA AMBROSE grew up in Meredith, New Hampshire and began her dance training at age four under the direction of Sally Downs. She furthered her training with Edra Toth and performed with the Boston Dance Company. She attended George Mason University where she was awarded the Harriet Mattusch Special Recognition in Dance. And graduated Magna Cum Laude with a BFA in Dance Performance in 2011. She has performed with Elisa Monte Dance, The Classical Theatre of Harlem, LEVYdance, AThomasProject, and Earl Mosley's Diversity of Dance. In 2018, she traveled to China as an ambassador for Parsons Dance to teach dance to young musicians, and then to Japan as part of the Dance International Program. She began studying at The Taylor School in 2012, and joined the Paul Taylor Dance Company in Spring 2019.
LISA BORRES a native of Staten Island, New York, is a graduate of LaGuardia High School of Music and Art and Performing Arts. At the Hartt School of the University of Hartford, from which she graduated in 2011, she studied with Stephen Pick and Katie Stevenson-Nollet and danced in works by Martha Graham and Pascal Rioult. She participated in Summer Intensives at the Joffrey Ballet School, Martha Graham Dance Company, Alvin Ailey American Dance Theatre and Parsons Dance, and has taught dance at The Hartt School. Since 2012, Lisa has been part of the selection process for Ballet Tech, Eliot Feld's tuition-free school that draws its students from the NYC public school system, whose diversity reflects the full American spectrum. She has performed with Amy Marshall Dance Company, Elisa Monte Dance, DAMAGEdance, and Lydia Johnson Dance. She joined the Paul Taylor Dance Company in Spring 2019.
JADA PEARMAN began dancing at the Motion School of Dance in Hamilton, Bermuda where she trained extensively in all styles of dance. In 2013, Pearman attended The Grier School in Pennsylvania, as a pre-professional dancer under the direction of Jocelyn Hrzic. Whilst at The Grier School, she worked with choreographers such as Jon Lehrer, Melissa Rector, Kiki Lucas, Phil Orsano and many more. As a member of Grier Dance, she performed at the Palm Springs Choreography Festival, Steps on Broadway Choreography Festival and Koresh Artists Showcase. She attended summer intensives including Alvin Ailey, Point Park, University of North Carolina School of the Arts and Hubbard Street. She earned her BFA from the University of Arizona in Spring of 2019 where she performed works by Martha Graham, Larry Keigwin and others. She joined the Paul Taylor Dance Company in Summer 2019.
SHAWN LESNIAK from New Haven, Connecticut, began dancing at the age of seven. For most of his youth, Shawn trained in various dance techniques such as ballet, jazz, modern and tap, and he danced competitively for more than a decade. He continued his training at The Ailey School and Point Park University. He has toured both internationally and domestically as a member of Parsons Dance, and has worked with choreographers such as Trey McIntyre, Matthew Neenan, Matthew Powell and Emery LeCrone. Mr. Lesniak joined the Paul Taylor Dance Company in Winter 2019.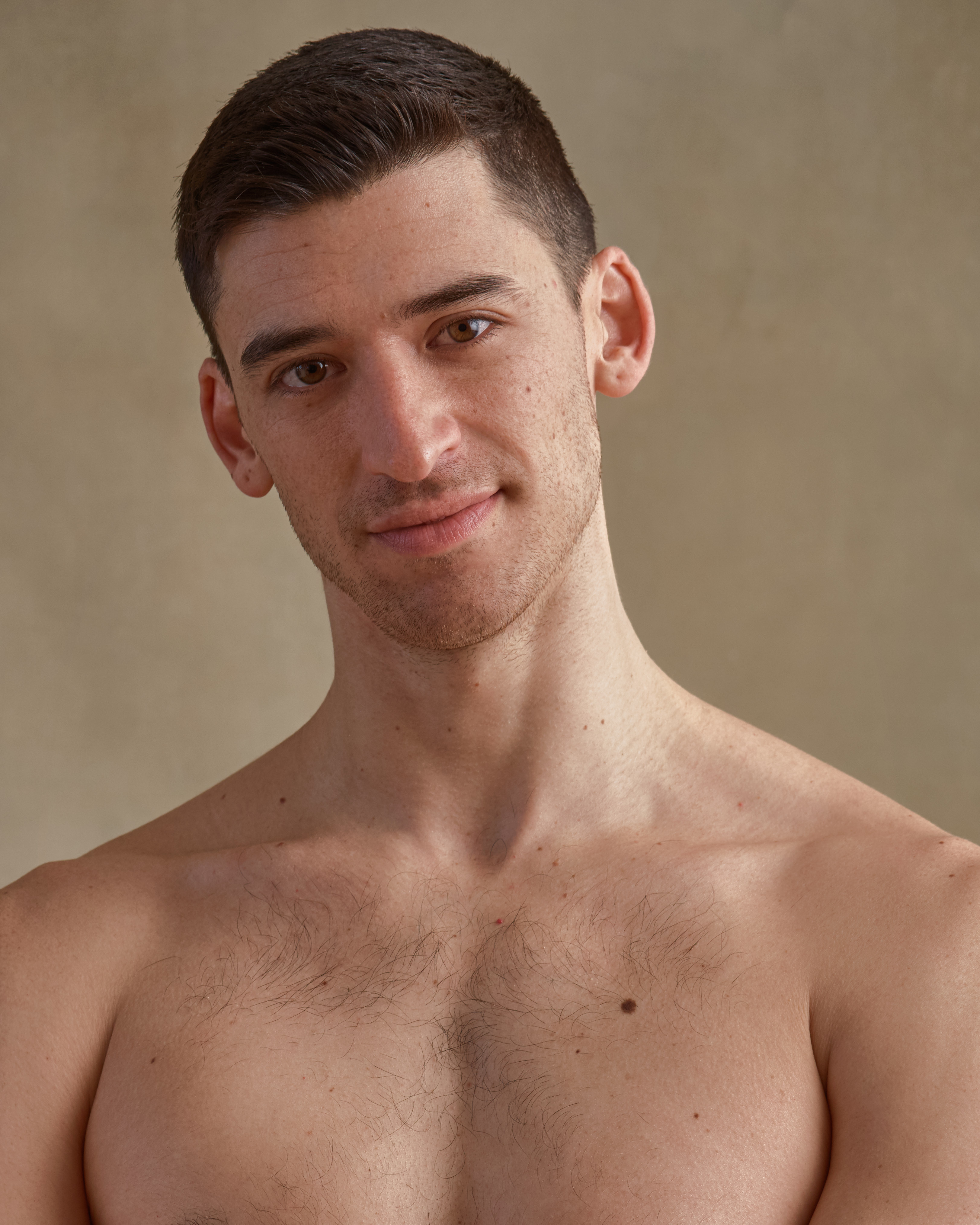 ADAM DICKERSON was raised in Colorado Springs, Colorado, began his formal dance training after graduating high school with the Colorado Jazz Dance Company under the direction of Zetta Alderman and Holly Jones. He continued dancing at Colorado College and was mentored by Patrizia Herminjard and Debbie Mercer. During Dickerson's college career he performed works by Anna Sokolow, Trisha Lai and attended three consecutive Summer Intensives at the Martha Graham School of Contemporary Dance. In 2013, after graduating with a B.A. in Studio Art, he moved to New York City to dance with Graham 2, Amanda Selwyn Dance Theatre, Amy Marshall Dance Company, H.T. Chen & Dancers, Lisa Fagan Dance Problems and Fooju Dance Collaborative, and he performed as a guest artist with Dark Circles Contemporary Dance in Dallas, Texas. He joined the Paul Taylor Dance Company in Winter 2019.
JAKE VINCENT was born in Atlantic City and grew up in Flemington, New Jersey He attended the Taylor School Summer Intensive in 2012, and received a B.F.A. in Dance and Dance Education in 2014 from Montclair State University. He performed with Rioult Dance NY, Von Howard Project, DiMauro Dance, Zullo/Raw Movement, 360Dance Company, Mazzini Dance Collective, 10 Hairy Legs, Douglas Dunn and Dancers and Earl Mosley's Diversity of Dance. He joined Taylor 2 in summer 2017. He joined the Paul Taylor Dance Company in Winter 2020.
JESSICA FERRETTI, originally from Port Chester, New York, started her dance training at Westchester Dance Academy. She graduated magna cum laude in 2019 from Marymount Manhattan College, where she performed works by Larry Keigwin, Jessica Lang, Michael Thomas, Loni Landon, Nancy Lushington, Pedro Ruiz, Chase Brock and Tito Del Saz. She attended the Paul Taylor Summer Intensives in 2016 and 2018 and the Martha Graham Intensive in 2017. She joined Taylor 2 in fall 2019. She joined the Paul Taylor Dance Company in Summer 2021.
AUSTIN KELLY is from Overland Park, Kansas where he began dancing at Jody Phillips Dance Company and later studied at the University of Hartford's The Hartt School where he graduated Summa Cum Laude earning a B.A. in Performing Arts Management with minors in Dance Performance and Business Management in 2021. He has performed works by Paul Taylor, José Limón, August Bournonville, Lar Lubovitch, and Stephen Pier. While earning his degree, he simultaneously studied Paul Taylor's style through The Taylor School's winter intensives, summer intensives, and virtual classes held during the Covid-19 pandemic. Austin joined Alison Cook Beatty Dance after graduating and currently dances with the Paul Taylor Dance Company.
RAECHELLE MANALO is from Secaucus, New Jersey, studied at the Taylor School under the direction of Raegan Wood as a Teen Ensemble member. She graduated summa cum laude from the Conservatory of Dance at Purchase College, SUNY where she was the recipient of the President's Award for Achievement in Dance, class of 2020. Manalo joined Ballet Hispanico's BHdos upon graduation and has performed as a member of MeenMoves and the Headlights Theater. She has danced works by Joseph Hernandez, Sameena Mitta, Annabelle Lopez Ochoa, Annie Rigney, Bennyroyce Royon, Anouk van Dijk as well as masterworks by Merce Cunningham and José Limón and currently dances with the Paul Taylor Dance Company.
THE TAYLOR SCHOOL
The Taylor School, established in 1984, is under the direction of Taylor Alumna, Carolyn Adams. As the educational arm of the Paul Taylor Dance Foundation, the School seeks to embrace the rich multicultural history of the dance field while providing innovative educational initiatives to empower, inspire and support the next generation of dancers, dance makers, dance audiences, and dance advocates. Through focused programming, high quality dance education is offered to students of all ages and levels, including introductory and professional level classes, our semester-long Youth/Adult Program, and the touring Taylor Teen Ensemble. Another uniquely Taylor offering is the Jody and John Arnhold Tier 3 Dance Education and Audience Development Initiative, which offers free dance classes and tickets to the Company's New York Seasons to K-12 students throughout the state of New York. The Taylor School has achieved distinction by the virtue of outstanding and dedicated faculty members - including current members of PTDC, Taylor alumni and guest artists. The School has become a home base for an increasing number of young dancers in New York City who are not connected/or affiliated with universities or conservatories. Students receive individual attention, mentoring, performance opportunities and a generous scholarships program. For more information visit: paultaylordance.org/school.
PAUL TAYLOR DANCE FOUNDATION, INC.
551 Grand Street, New York, New York 10002   |   paultaylordance.org
BOARD OF DIRECTORS
Founder
PAUL TAYLOR (1930 – 2018)
Robert E Aberlin, Co-Chair
Nancy H. Coles, MD, Co-Chair
Douglas L. Peterson, Vice Chair
Stephen Kroll Reidy, Vice Chair
Joseph A. Smith, Treasurer
Elise Jaffe, Secretary
Michael Novak, Artistic Director
John Tomlinson, Executive Director
Carolyn Adams, Trustee Emeritus
Emad Bibawi
Sally Brayley Bliss, Trustee Emeritus
Deirdre K. Dunn
John Philip Falk
Richard E. Feldman, Esq.
Adam MacLean
Yvonne Rieber
 William A. Shutzer
C.F. Stone III
Stephen Weinroth
Max R. Shulman - Counsel
Dr. Robert A. Scott, Chair
Carolyn Adams, Vice Chair
Christine Ramsay Covey, Secretary
Lisa Brothers Arbisser, MD
Sally Brayley Bliss
Joan C. Bowman
Darcy Gilpin
Dr. John D. Golenski
Maria Kantorowicz
Ambassador Kenton Keith
Roger A. Kluge
Lee Manning-Vogelstein
Ariane Malia Reinhart
Hal Rubenstein
Max R. Shulman
Artistic Director    Michael Novak
Rehearsal Director    Bettie de Jong
Rehearsal Director    Andy LeBeau
Rehearsal Director    Cathy McCann
Production Stage Manager / Producer of Special Projects    Stacey-Jo Marine
Lighting Supervisor    Christopher S. Chambers
Wardrobe Supervisor    Barbara Erin Delo
Executive Director    John Tomlinson
Director of Finance    Sarah Schindler
Director of Development    Jenna Jacobs
Company Manager    Bridget Welty
Director of Operations    Noah Aberlin
Director of Tour Engagements    Lisa Conlon
Director of The Taylor School    Carolyn Adams
Fundraising Counsel    Lucie Andre
Senior Development Associate    Dorcas Yip
Digital and Social Content    Laura Halzack
Taylor School Manager    Amanda Stevenson 
Director of Worldwide Licensing    Richard Chen-See
Press Agent    Lisa Labrado
Orthopedic Consultant    David S. Weiss, M.D, NYU Langone Health
Archival Consultant    Linda Edgerly, The Winthrop Group
Auditor    Michael Wallace, Lutz & Carr
Travel Agent    Michael Retsina, Altour
Thank you for supporting Northrop!
MAKE LEGENDARY PERFORMANCES POSSIBLE!
At Northrop, we believe in connecting great artists and ideas with our community and to a new generation of audiences. Your gift helps make memorable arts experiences possible by supporting extraordinary performances and new arts commissions, and helping ensure accessibility to everyone through live-streamed programming, outreach to diverse communities and subsidized student tickets. Our Friends are at the center of Northrop's biggest ideas and brightest moments on stage.
Become a Friend of Northrop today! 
Donate online at northrop.umn.edu/support-northrop
Ways to Give:
Annual Giving, a yearly gift amount of your choice.
Monthly Giving, choose a recurring gift amount that works for you.
Stock Gifts, Northrop accepts charitable gifts of stock.
Planned Giving, consider a legacy gift by including Northrop in your will or trust, or by designating Northrop as a beneficiary of a retirement plan or life insurance policy.
Matching Gifts, double your gift through your company's matching gift program.
To learn more about supporting Northrop please contact:
Cynthia Betz
betzx011@umn.edu or 612-626-7554 
FRIENDS OF NORTHROP
A special thank you to our patrons whose generous support makes Northrop's transformative arts experiences possible. Make your mark on Northrop's future by becoming a Friend today, learn more by visiting northrop.umn.edu/support-northrop.
We gratefully acknowledge the support from, Arts Midwest Touring Fund, Minnesota State Arts Board, Marbrook Foundation, National Endowment for the Arts, and New England Foundation for the Arts. 
We extend a special thank you to our event sponsors PNC Bank, RBC Wealth Management, and HGA.
director's circle
10,000+
Curtis L Carlson Family Foundation
Robert Lunieski
Jennifer Marrone and David Short
5,000+
Jerry Artz
Kurt and Susan Bjorklund, Dedicated to Silas and Victoria Ford
Ellie Crosby, The Longview and Crosswols Foundations
Richard Gregory
Gail and Stuart Hanson
Randy Hartten and Ron Lotz
Marbrook Foundation
Gary A. Reetz
2,500+
Drs. Robert Bruininks and Susan Hagstrum
Susan DeNuccio
Nancy Gossell
Shawn Monaghan and Greg Plotnikoff
Thomas and Conchy Morgan, In Memory of Sylvia and Henry Frisch 
Sandra Morris
RBC Foundation-USA
RBC Wealth Management
Scarborough Fair Boutique
Donald Williams and Pamela Neuenfeldt
friend's circle
1,000+
Anonymous
Frederick L. Betz
Mary Benson
Jeff Bieganek
Deb Cran and Bob Craven
Bruce and Judith Hadler
Karen Hanson and Dennis Senchuk
Minhchau and Lawrence Harms
Sally and Richard Leider
Glenn Lindsey
Bob and Susanna McMaster
Medtronic Foundation
Tim and Gayle Ober
Kathryn Sedo and Scott Beers
500+
Margaret Albrecht
Jeanne Andre
Kathryn Cahill, In Honor of Ferne Rowland
R. and J. Cameron
Rob Carlson and Gregg Larson
John and Nancy Conlin
Will and Ginny Craig
Fran Davis
Stephen Davis and L Murray Thomas
Meghan DeBruycker Legacy Fund-Willmar Area Community Foundation
Bob and Nancy Erickson
Jo-Ida Hansen
Brian Lammers and Emily Knox
Barbara and Jeffrey Land
David and Leni Moore Family Foundation
Mark and Cecilia Morrow
Gwen and Mason Myers
Rebekah Nagler
Lance Olson
Derrill Pankow
Dale Schatzlein and Emily Maltz Fund of The Minneapolis Foundation
Richard Taylor
TCF Foundation
John Wald and Marianne Remedios
Mark and Carol Weitz
250+
Anonymous
Elissa Adams and Michael Margulies
Janice Apple
Kate and Lynn Christianson
George Ehrenberg
Pat Gaarder
Denise and Corey Holtz
Barry and Karen Johnson
Jan and Lance Johnson
Jennifer and Mark Johnson
Candy Lord
Holly MacDonald
David Musolf
Elizabeth Parker
Ann Piotrowski
Patricia and Joseph Pulice
Judith Rohde
Gordon Rouse and Sylvia Beach
Catharine Ruther and David Vanney
Phyllis Saltzman
Kathleen Schou
Dr. Darlene Sholtis and Dr. Heino Beckmann
John and Kelly Wheaton
Mark Wright and Elizabeth Walton
friend's circle
100+
Anonymous
Paul Aslanian
Thomas and Jill Barland
Sharon Bigot
Jeanne Blaskowski
David Braslau
Kristen Brogdon
Mark and Karena Casey
JaNan Cavanaugh
Russell Cowles
Virginia Dale
Sandra Dale
Timothy and Judith Dove
William Durfee and Devorah Goldstein
Marcia and Berkan Endres
Kathy Gremillion
Richard Gwynne
David and Julie Hartung
Joyce and Eugene Haselmann
Annemarie Herrlich
Patricia Herrmann
Christina Herzog
Gayle Hjellming
Richard Hruby and Kimberly Broderick
Kimberly Hutchens
Janet Johnson
Tovio Kallas and Beatrice Holton
Micki and Neil Kay
Warren and Patricia Kelly
Randy Kish
Christina Kraft and Nelson Capes
Alan and Peggy Lathrop
James and Sharon Lewis
Barbara Lind and Craig Poeschl
Kimberley MacLennan
Holly Manning
Candice and Gerald Matykowski
Kenneth and Judith Matysik
George and Orla McClure
Margaret Moutvic-Wasz
Michael and Lisa Nekich
Jenine Nordquist
Jennifer and William Neujahr
Donald Ofstedal
Field and Cynthia Olson
David Pace
David and Mary Parker
Jacob Rabinowitz
Holly Radis-McCluskey and Glen McCluskey
John Reay and Karen Hanson
Bridget and David Reddan
Debra Reischl
Julia Sand
Kari Schloner
Dan Sheehan
John Shreves
Jan and Alan Sickbert
Jon Thomas
Cindy Tong and Robert Denison
Ertugrul and Karen Owens Tuzcu
John Van Bogar
Cheryl Wall
Michael Weinbeck
Cathy Westrum and Annelynn Westrum
Monica Winker-Bergstrom
Millie Woodbury
Roger Worm
Up to $99
Atashi Acharya
Kent Akervik
Gerald and Georgianna Allan
Arthur and Charlet Allen
Jean Anderson
Marcia Anderson
Michael and Jessica Austin
Kevin and Shirley Arms
Peter Bartholome
Todd Barton
Austin Beatty
Michael Blomberg
Tierra Boose
Jason Borah
Mary Boyer
Patti Brase
Kathryn Bredemus
Philip Briggs
Clifford Brody
Nancy Brown
Justin Burke
Thomas Cabaniss
Patricia Cagle
Mary Campbell
Philippe Catalan
Fay Chang
Karen Charles
Mary Ann and Stephen Chicoine
David and Nancy Claussen
Deborah Clendenning
Beverly Connolly
Jeanne and David Cornish
Scott Cragle
Charlotte Curry
Neal Cuthbert and Louise Robinson
Cynthia Daggett
Emily Dail
Andre Delattre
Soleil Des Lauriers
Cindy Devoy
Vicki Donatell
Byron Douglass
Robert Dufault and Ann Wilcox
Nancy Duffy
Lee Dunn
Jill and Ralph Dupslaff
Jean Durades
Alisa Eland
Kristin Elizondo
Susan Elsner
Barbara and Gerald Erickson
Tamara Eristavi
Valerie Fazedin
Elizabeth Fleck
Debra and Phillip Ford
Judith Franklin
Kirk Froggart
Candance Gossen
Michael Green and Jane Powers
Jane Greenberg
Amanda Grimm and Steven Pope
Julie Hagemann
Nils and Heather Halker
Urbae Hall
Amy Handelsman
Jim Hartmann and Michelle Miles
Jean Haskell
Richard Haskin
Cari Hatcher
Deborah Hennrikus
Patrick and Kimberley Higgins
John Hofstede
Janet Horvath
Ramona Jacobs and Charles Christianson
Karin Jacobson and Adam Chapweske
Ann Jaede
Jay Jaffee and Wendy Friede
Bill Jones
Michael Kanner
Anna Kerben
Cassandra Kiehn
Milo Kim
Nancy Klausner
Amy Kosari
Connie Kuhn
Arnold Kvam
Roberta Lamps
Carol Larson
Linda Leamer
Kathryn LeFevere
Jane Leonard and Lori Lippert
Elizabeth Ler
Debra Lex
Michelle and Kevin Lian-Anderson
Kathryn Lien
Kristine Loh
Ann Loushine-Thomsen
Marcelienne and Roger Lundquist
Dianne and Don MacLennan
Up to $99 (continued)
Kyle Maltz
Kathryn Manger
Judy Marcouiller
Nancy Marcy
Cynthia Marsh and C.W. Vandersluis
Susan McNamara
Margaret Michaelson
Sanjay Mishra
Jill Mitchell
M Valeriana Moeller
Eric Molho
Karen Moon
Daniel Moore
James Moore
Ayaka Moriyama
Summer Morrison
Ann Mosey
Chuck Munro
Bridget Murphy
Amy Nelson Sander
Lloyd Nestrud
Shelley and James Nichols
Libby Nickel
Linda and Larry Nielsen
Nina Norum
James and Sarah Novotny
Kristine Olson
Sandra Olson
Lynn O'Neal
Barbara Owens
Nicolas Paredes Sepulveda
Ann and Bill Parker
Judith Parr
Helen Paul
Mike Payer
Matthew Peak
Marjorie Pearson
Christina Peterson
Edward Peterson
Greg and Rebecca Phelan
Charisse Pickron
Holly Pike and Joseph Klein
Cathy Poff
Claudia Poser and Ronald Ofstead
James Potter
Nancy Price
Rebecca Quaid
Mark Rekow and Lynn Mader
Melanie Richards
Mary Roberts and Edward Kraft
Piper Ritter
Susan Roberts
Robyne Robinson
Yvonne Rode
Susan Rohde
Susan Rose
Irina Rukina
Makie Sanchez
Edward Sarnoski
Rebecca Scherpelz
Robin Schow
Cynthia Sharon
Elizabeth Sharpe 
Michele and Chris Shepherd
Rebecca and John Shockley
Kevin Silverstein and Karen Tang
Carol Skinner
Emily Soltis
Patricia Stankovich
Kathleen Stanley
Nanette Stearns
Kate Stolpman
Vicki Strahan
George Swan
Toni Taylor
Marie-Luise and Anita Teigen
Ivette Tejeda
Connor Theisen
Kay Troan
Nancy Tykwinski
Brandon Ure
Alla Valdberg
Tatiana Valdberg
Ann Van de Winckel
Frank Van Tongeren
Bill Venne and Douglas Kline
Carolyn Wahl
Brian and Katherine Weitz
Andrew Welken
Helen and Paul Wells
Curtis West
Susan Wiste
Allie Wolf
Rachel Wolff
Winifred Wu and Robert Lund
Yuhsuan Yeh
Mary Zilge
Margaret Zoerhoff
Roberta Zohara
This season's listing is current as of 1/21/22
Please contact Trisha Taylor at taylort@umn.edu  if you have any corrections or questions.
The Heritage Society honors and celebrates donors who have made estate and other planned gifts for Northrop at the University of Minnesota. 
Nancy M Allen*
Jerry L Artz
John W Follows*
Stephen Gordon and Pat Gavan-Gordon
Peter S Lund
Darlene M Sholtis
*deceased
NORTHROP'S AEOLIAN-SKINNER ORGAN
Thank you to the generous donors who continue to support programming for Northrop's beloved Aeolian-Skinner Organ. It is because of you that this magnificent instrument's voice will be enjoyed by many for years to come.
organ supporters
Anonymous
Reade Adams
Katherine Anderson
Terry and Vicki Anderson
Pat Andrle
J. Michael Barone
Karen and Alan Beck
Mark Bergaas and Mark Ceilley
Carol Bessler
Fred and Cynthia Betz, In Honor of Esther Stocke
Dean Billmeyer
Joyce Brown
Drs. Robert Bruininks and Susan Hagstrum
Francis Carter
James Commander
Scott Cragle
William and Virginia Craig
Dee Ann and Kent Crossley
Thomas Dillon
Sheena Dufresne
Laura and Tim Edman
David Fiebiger
Peter Fiore
Catherine Fischer
Deborah Ford
Susan Foster
Salvatore Franco
Judith Franklin
Reid Froiland
Maiken Givot
Karen Grasmon
Marilyn Haight
Nils and Heather Halker
Thomas Hanna
Jeffrey Helgerson
Helen Hillstrom
Janet Hively
Anna Iltis
Charlie Johnson
Susan Keljik
Mark Kieffer
Joseph Kuznik
Arnold Kvam
Carol Leach
Kristin Lefferts
James Lehmann
Kathryn Lien
Ronald Low
Peter Lund
Stephanie McDonald
Alfred and Ann Moore
Daniel Moore
Darcia Narvaez
Paul Nasvik
Pamela Neuenfeldt and Don Williams
Don Notvik
Steve Oakley
Paul Olsen
Steve Panizza
Robert Paschke
Daniel Peterson
David and Margaret Peterson
Chia-Hsing Pi
Holly Radis-McCluskey and Glen McCluskey
Jane Rosemarin and Val Lardwehr
Bruce Schelske
Connie Schuelka
Richard M. Schulze Family Foundation
John Sebolt
Nancy Shallcross
Rebecca and John Shockley
Foster Solem
Chris Solheid
Laurine Speltz and Denis Ryono
Richard Steege
Paul Stever
William Tajibnapis
Nicole Thomas
Curtis Trout
John Vilandre
Michael Volna
Nancy Wellington
David and Rachelle Willey
organ advisory board
J. Michael Barone
Cynthia Betz
Dean Billmeyer
Kristen Brogdon
Dr. Robert Bruininks
Dee Ann Crossley
Laura Edman
Cathie Fischer
Nils Halker
Cari Hatcher
David Jensen
Helen Jensen
Pamela Neuenfeldt
Kari Schloner
This season's listing is current as of 1/21/22
Please contact Trisha Taylor at taylort@umn.edu  if you have any corrections or questions.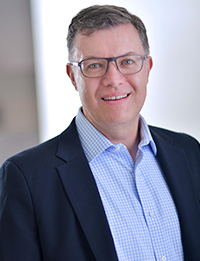 Welcome to Northrop's winter season!  I can't imagine a better way to celebrate 2022 than by joining us for this incredible performance by Paul Taylor Dance Company. We are so grateful for your support and commitment to the work that we do and the artists that we present.
I hope you can join us as well for the rest of Northrop's 2021-2022 season which includes more newly commissioned works—like tonight's A Call for Softer Landings by Peter Chu—co-presentations with our partners in the Twin Cities arts community, and multiple premieres of pieces never seen before in this region. I know you'll enjoy this season and I invite you to bring family and friends to share memorable experiences with you.
As we enjoy this season and look to the future, I invite you to support Northrop's programs, helping to shine bright lights on our stage. Please consider supporting the important work that Northrop is doing now and in the future to inspire positive change in our world. The Northrop Advisory Board is growing along with new opportunities to engage, if you are interested in learning more, please contact us at northrop@umn.edu.  And if you see me in Northrop, please don't hesitate to introduce yourself!  I would love to meet you.
Thank you for attending this performance and we look forward to seeing you at many more Northrop events in 2022!
Jeff Bieganek
Northrop Advisory Board Chair
The Northrop Advisory Board
The Northrop Advisory Board is committed to the growth and awareness of Northrop's mission, vision, and the continued future of presenting world-class dance and music in our community. If you would like more information about the advisory board and its work, please contact Cynthia Betz, Director of Development, at 612-626-7554 or betzx011@umn.edu.
board members
Cynthia Betz
Jeff Bieganek, Chair
Kristen Brogdon
Dr. Robert Bruininks
John Conlin
Deb Cran
Susan DeNuccio
Karen Hanson
Cari Hatcher
Jill Hauwiller
Bob McMaster
Katheryn Menaged
Cory Padesky
Holly Radis-McCluskey
Gary Reetz
Robyne Robinson
Kari Schloner
Donald Williams
This season's listing is current as of 1/21/22
Please contact Trisha Taylor at taylort@umn.edu  if you have any corrections or questions.
Learn More
The content below derives from the Northrop Across Campus Program that supports Northrop's mission towards intersections between performing arts and education for the benefit of all participants now and for generations to come.
Explore These Themes
Find ways to make thematic connections to these suggested courses.
Dance: Modern, Contemporary
American Studies/American Cultural Studies/American History
Theatrical Storytelling
Music: Classical, Baroque, Popular
Kinesiology
Spirituality and Healing
Take a deeper dive into these resources that provide more information about the company of performers, the history of the artform, and where you can learn more about the artistic process!
Start a conversation about the performance, or reflect on the performance, using these questions as inspiration.
Paul Taylor pushed the boundaries of what was considered to be modern dance. He created dances that ranged from the post-modern to the classical; from the chaotic to the romantic; and from the abstract to the story-driven. He was most popular for his use of gesture and "pedestrian movement" where everyday human gestures, such as walking, running, falling, and jumping, were translated into a performance setting.
How does one determine what movements qualify as dance? 
Do you agree with Taylor in his approach that all movement can be considered dance?
Paul Taylor has been awarded numerous prestigious honors for his work, including an Emmy Award, the National Medal of Arts, and France's highest honor, the Légion d'Honneur.
Why is it important to recognize the contributions of dance artists and choreographers, especially on a global scale?
Since the beginnings of his company in 1954, Paul Taylor alone choreographed 147 pieces. Taylor was known for unapologetically staging a range of complex human emotions and experiences, with the company often restaging these pieces by cycling through their rich repertoire each season.
Why is it important to continuously retell stories of human experiences? Why is it equally as important to invite new works from outside choreographers in to shape the company into a historic yet progressive arts organization?
Do you believe Taylor's narratives of human complex emotions still hold true almost half a century after they were originally staged? Why or why not?