Organ recital
including Symphonic Bach and Handel
Grammy-winning organist Paul Jacobs returns to Northrop in a solo recital showcasing his expressive playing talents as well as the symphonic possibilities of works by Bach and Handel, and the historic Aeolian-Skinner Opus 892 pipe organ. Jacobs thrilled Northrop audiences with the debut of a co-commissioned piece in 2018 when he appeared with the Minnesota Orchestra for an inaugural performance celebrating the restoration of the organ.
This event will be captioned, with other accessibility services available upon request.
"[Paul Jacobs] is not only astounding in his technique, musicality and interpretive insight, he's as graceful as the ballet dancers who once wafted across the Northrop stage (and, if all goes well, soon will again)." — Rob Hubbard, Star Tribune
"During these anxious times, the music of George Frideric Handel offers consolation and hope." In this article for the The Wall Street Journal, Paul Jacobs explains how we can, "experience—online—the full splendor of Handel's genius." 
From the Director of Programming
Those of you who attended the rededication of Northrop's Aeolian Skinner Organ in 2018 will remember the virtuosity and personality of Paul Jacobs who appeared with the Minnesota Orchestra on that concert. By popular demand we're bringing him back for a solo recital on Apr 13. His program will delve deeply into Symphonic Bach. As someone who has played our organ before, Jacobs is also interested in the particular sonority of the Northrop Organ and may add some additional music to the program to highlight our glorious instrument.
Event Details
2020-21 Northrop Pipe Organ Music Series
Tue, Apr 13, 7:30 pm
Carlson Family Stage and Live-Stream Option Available
Artist Q&A following the performance
On-Demand Streaming Available Wed, Apr 14 through Sun, Apr 18, 11:59 pm CDT
Live-Stream and On-Demand Access
If you've purchased tickets in advance you will receive the access link via email approx. 1 hour prior to the start time.
If you do not receive the email or have trouble accessing the performance, please call 612-624-2345, or email umntix@umn.edu on Tue, Apr 13, until 8:30 pm CDT or during regular Box Office hours, 12:00-5:00 pm CDT Mon-Fri.
If you purchase tickets after the start time, please click on the link in the email receipt for access to the performance.
Program Notes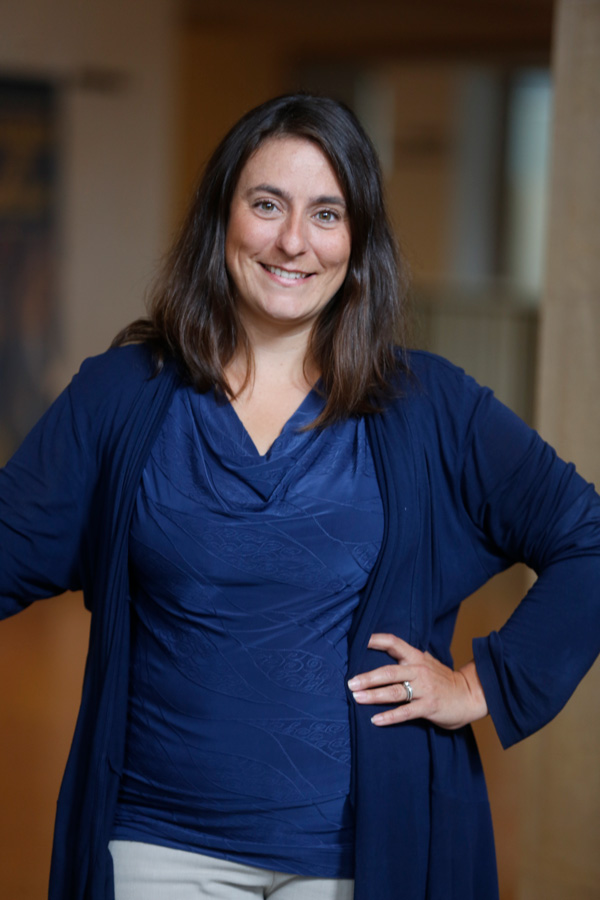 Greetings, and thank you so much for joining us for Paul Jacob's first solo pipe organ concert at Northrop!
Some of you may remember the first time Paul Jacobs was here, when he joined the Minnesota Orchestra under the direction of Music Director  Osmo Vänskä for a pair of concerts in 2018 to inaugurate Northrop's newly refurbished Aeolian Skinner pipe organ. Those concerts live very vividly in my memory and often come up when I'm asked about my favorite Northrop moments. Those of you who were here probably recall that the organ was featured in that program during the world premiere of John Harbison's piece What Do We Make of Bach?, commissioned by Northrop, the Minnesota Orchestra, and the Seattle Symphony. Many of us were left wanting to hear more from the pipe organ, and Paul Jacobs certainly obliged by treating us to an off-program encore performance of Bach's Fugue in A Minor BWV 543. This piece joyously and dramatically showcased the organ and filled my soul to overflowing so that it spilled out into a standing ovation alongside everyone in the theater that night.
We have been almost entirely deprived of live music for over a year now. This program offered by Paul Jacobs will delve into Symphonic Bach, and is sure to fill the parts of us that have been empty for too long, connecting us back to deep emotions that are uniquely human. I am so pleased to share that experience with those of you in the theater as well as those of you watching from home.
Thank you for joining me. I am especially grateful to our subscribers and donors. Now more than ever before, it is your active involvement that will ensure Northrop can continue bringing world-class artists and performances to Twin Cities audiences and beyond – now and for generations to come. Please take a moment to check out the full list of upcoming events here, and enjoy the evening!
Gratefully,
Kari Schloner
Director of Northrop
Heralded as "one of the major musicians of our time" by Alex Ross of The New Yorker and as "America's leading organ performer" by The Economist, the internationally celebrated organist Paul Jacobs combines a probing intellect and extraordinary technical mastery with an unusually large repertoire, both old and new. He has performed to great critical acclaim on five continents and in each of the fifty United States. The only organist ever to have won a Grammy Award—in 2011 for Messiaen's towering Livre du Saint-Sacrément—Mr. Jacobs is an eloquent champion of his instrument both in the United States and abroad.
Mr. Jacobs has transfixed audiences, colleagues, and critics alike with landmark performances of the complete works for solo organ by J.S. Bach and Messiaen. He made musical history at age 23 when he gave an 18-hour marathon performance of Bach's complete organ works on the 250th anniversary of the composer's death. A fierce advocate of new music, Mr. Jacobs has premiered works by Samuel Adler, Mason Bates, Michael Daugherty, Bernd Richard Deutsch, John Harbison, Wayne Oquin, Stephen Paulus, Christopher Theofanidis, and Christopher Rouse, among others. As a teacher he has also been a vocal proponent of the redeeming nature of traditional and contemporary classical music.
No other organist is repeatedly invited as soloist to perform with prestigious orchestras, thus making him a pioneer in the movement for the revival of symphonic music featuring the organ. Mr. Jacobs regularly appears with the Chicago Symphony, Cincinnati Symphony, Cleveland Orchestra, Edmonton Symphony, Indianapolis Symphony, Kansas City Symphony, Los Angeles Philharmonic, Lucerne Symphony Orchestra, Minnesota Orchestra, Montreal Symphony, Nashville Symphony, National Symphony Orchestra, Pacific Symphony, Phoenix Symphony, Philadelphia Orchestra, San Francisco Symphony, Toledo Symphony, and Utah Symphony, among others.
During the 2020-21 season Mr. Jacobs performs with the Philadelphia Orchestra led by Yannick Nezet-Seguin for their digital streaming series including the Poulenc Organ Concerto, as well as chamber versions of Mahler's Symphony No. 4 and Das Lied von der Erde; with the Cleveland Orchestra and Franz Welser-Most for the Poulenc Concerto, and the Jackson (TN) Symphony.  He appears in recitals with the Madison Symphony, Northrup Auditorium at the University of Minnesota, and in Sun City, AZ.
Highlights of Mr. Jacobs' 2019-20 season included performances of Michael Daugherty's Once Upon a Castle with the Philadelphia Orchestra and Kansas City Symphony; performances and recording with Giancarlo Guerrero and the Nashville Symphony, as well as recitals for the San Francisco Symphony, Spivey Hall, and in Dallas, Houston, Greenville, SC and more.
Mr. Jacobs studied at the Curtis Institute of Music, double-majoring with John Weaver for organ and Lionel Party for harpsichord, and at Yale University with Thomas Murray. He joined the faculty of The Juilliard School in 2003, and was named chairman of the organ department in 2004, one of the youngest faculty appointees in the school's history. He received Juilliard's prestigious William Schuman Scholar's Chair in 2007. In addition to his concert and teaching appearances, Mr. Jacobs is a frequent performer at festivals across the world, and has appeared on American Public Media's Performance Today, Pipedreams, and Saint Paul Sunday, as well as NPR's Morning Edition, ABC-TV's World News Tonight, and BBC Radio 3. In 2017 he received an honorary doctorate from Washington and Jefferson College.
Concerto in D Minor after Vivaldi, BWV 596
Johann Sebastian Bach (1685-1750)
   I. Allegro
  II. Largo e spiccato
 III. Allegro)
Organ Concerto in B-flat Major, Op. 4, No. 2
George Frideric Handel (1685-1759)
   I. A tempo ordinario e staccato
  II. Allegro
  III. Adagio e staccato
  IV. Allegro ma non presto
Air, BWV 1068
Johann Sebastian Bach (1685-1750)
Organ Concerto in G Minor, Op. 4, No. 3
George Frideric Handel (1685-1759)
   I. Adagio
  II. Allegro
  III. Adagio
  IV. Allegro (Gavotte)
Arioso, BWV 156
Johann Sebastian Bach (1685-1750)
Organ Concerto in F Major, Op. 4, No. 4
George Frideric Handel (1685-1759)
   I. Allegro
  II Adagio
  III. Allegro
 
Thank you for supporting Northrop! 
MAKE LEGENDARY PERFORMANCES POSSIBLE! 
At Northrop, we believe in connecting great artists and ideas with our community and to a new generation of audiences. Your gift helps make memorable arts experiences possible by supporting extraordinary performances and new arts commissions, and helping ensure accessibility to everyone through live-streamed programming, outreach to diverse communities and subsidized student tickets. Our Friends are at the center of Northrop's biggest ideas and brightest moments on stage. 
Become a Friend of Northrop today!
Donate online at northrop.umn.edu/give
Ways to Give: 
Annual Giving, a yearly gift amount of your choice. 
Monthly Giving, choose a recurring gift amount that works for you. 
Stock Gifts, Northrop accepts charitable gifts of stock. 
Planned Giving, consider a legacy gift by including Northrop in your will or trust, or by designating Northrop as a beneficiary of a retirement plan or life insurance policy. 
Matching Gifts, double your gift through your company's matching gift program. 
To learn more about supporting Northrop please contact: 
Cynthia Betz betzx011@umn.edu or 612-626-7554
FRIENDS OF NORTHROP
A special thank you to our patrons whose generous support makes Northrop's transformative arts experiences possible. Make your mark on Northrop's future by becoming a Friend today, learn more by visiting northrop.umn.edu/give. 
We gratefully acknowledge the support from, Arts Midwest Touring Fund, Minnesota State Arts Board, National Endowment for the Arts, and New England Foundation for the Arts. 
We extend a special thank you to our event sponsors PNC Bank, RBC Wealth Management, and HGA.
Director's Circle
25,000+ 
10,000+ 
Drs. Robert Bruininks and Susan Hagstrum
Curtis L Carlson Family Foundation 
Robert Lunieski
5,000+
Ellie Crosby, The Longview and Crosswols Foundations
Susan DeNuccio
Nancy Gossell
Richard Gregory
Marbrook Foundation
Jennifer Marrone and David Short
Gary A. Reetz
Richard M. Schulze Family Foundation
Dr. Darlene Sholtis and Dr. Heino Beckmann
2,500+ 
Jerry Artz
Gail and Stuart Hanson
Karen Hanson and Dennis Senchuk
Randy Hartten and Ron Lotz
Shawn Monaghan and Greg Plotnikoff
Thomas and Conchy Morgan, In Memory of Sylvia and Henry Frisch 
Sandy Morris
RBC Wealth Management
Scarborough Fair Boutique
Sally and Kenneth Spence
Donald Williams and Pamela Neuenfeldt
Friend's Circle
1,000+
Anonymous
Karen Bachman
Frederick L. Betz, In Memory of James and Maren Stocke
Jeff Bieganek
Kurt and Susan Bjorklund, Dedicated to Silas and Victoria Ford
James Callahan
Deb Cran and Bob Craven
Bruce and Judith Hadler
Minhchau and Lawrence Harms
Dana and Lori Klimp
Gail and Jack Kochie
Sally and Richard Leider
Glenn Lindsey
Bob and Susanna McMaster
Lance Olson
Cory and Elizabeth Padesky
Kathryn Sedo and Scott Beers
500+
Jeanne Andre
Kathryn Cahill, In Honor of Ferne Rowland
Rob Carlson and Gregg Larson
John and Nancy Conlin
Jay and Page Cowles
Will and Ginny Craig
Fran Davis
Stephen Davis and L Murray Thomas
John and Mary Jean deRosier
George Ehrenberg
Bob and Nancy Erickson
Pat Gaarder
Jo-Ida Hansen
Denise and Corey Holtz
Tammylynne Jonas
Brian Lammers and Emily Knox
Barbara and Jeffrey Land
David and Leni Moore Family Foundation
Mark and Cecilia Morrow
Rebekah Nagler
Derrill Pankow
David and Kathleen Rothenberger
Gordon Rouse and Sylvia Beach
Catharine Ruther and David Vanney
Dale Schatzlein and Emily Maltz Fund of The Minneapolis Foundation
Judith Rohde
Bonnie and Craig Sommerville
Richard Taylor
TCF Foundation
Jon Thomas
John Van Bogart
Michael Weinbeck
Mark and Carol Weitz
John and Kelly Wheaton
Mark Wright and Elizabeth Walton
250+
Anonymous
Margaret Albrecht
Greg and Ann Allen
Ruth Alliband
Marcia Anderson
Janice Apple
Alexandra Beaumont
Mary Benson
Sharon Bigot
Mark Bohnhorst and Mary Wahlstrand
R. and J. Cameron
Mark and Karena Casey
Robert Dufault and Ann Wilcox
Kristin Elizondo
Marcia and Berkan Endres
Lorinda Fraboni
Richard Gwynne
William Hartup
Gayle Hjellming
Deborah Hennrikus
Candice Hern
Jan and Lance Johnson
Janet Johnson
Jennifer and Mark Johnson
Warren and Patricia Kelly
Sharon Knopp
Miriam Kowarski
Daniel and Dianne Latham
Laura Lentz Landstad
Joan Liaschenko
Elise Linehan
Candy Lord
Holly MacDonald
Nancy MacGibbon
Carrie Madison
Kenneth and Judith Matysik
George and Orla McClure
Howard Mooers and Kathleen Jones
Gordon Mosser
Gwen and Mason Myers
Shannon Nemer
Timothy Palmer
Elizabeth Parker
David Perlman
Ann Piotrowski
Holly Radis-McCluskey and Glen McCluskey
John Reay
Mary Roberts and Edward Kraft
Phyllis Saltzman
Julia Sand
Buddy Scoggins and Kelly Schroeder
Carol Skinner
John and Susan Steffen
Cindy Tong and Robert Denison
Cheryl Wall
Roger Worm
Lin Wyrick
100+
Melissa Albachten
Louise Anderson
Linda Z Andrews
Conrado Aparicio-Badenas
Barbara Ashley
Rebecca Biderman and David Fraher
Amy Briggs
Jessica Briggs
Nancy Brown
David Burton
Sharane Calabresa
Karen Charles
Troy Couillard
Cynthia Crawford
Dee Ann and Kent Crossley
Virginia Dale
Catherine Day
Christy Dobbratz
Richard Duncan
Christina and Jacob Dunn
William Durfee and Devorah Goldstein
Stephen Elde and Amy Funk
Susan Engel
Terry Farley
Mark Gilberstadt 
Magee Glenn Burns
Michelle Golden
Pamela and Robert Goldman
Annalee Gray
Birgit Grund
David and Julie Hartung
Nancy and Richard Haskin
Polina Hektner
Annemarie Herrlich
Patricia Herrmann
Christina Herzog
Jay Huang
Debra Hughes
Glenda and Hugh Huston
Kimberly Hutchens
Edward and Julie Idzorek
Ramona Jacobs and Charles Christianson
Ann Jaede
Jeralyn Jargo
Helen and David Jensen
Robert Johns and Linda Hennum
Micki and Neil Kay
Kelly Kemp
Karen Kirby
Randy Kish
Kate Kleckner
Christina Kraft and Nelson Capes
Frank Lambert
Laura Beth Landy
Eric Larson
Alan and Peggy Lathrop
Gabrielle Lawrence and Don Postema
Ross and Sally Legrand
Douglas and Elisabeth Lewis
Barbara Lind and Craig Poeschl
Kimberley MacLennan
Holly Manning
Candice and Gerald Matykowski
Anne and Michael McInerney
Mary Ann McKenna
Elizabeth Messina
M Valeriana Moeller
Margaret Moutvic-Wasz
David Musolf
Jennifer and Jonathan Nelson
Rebecca Ness
Aaron Nesser
Kathryn Nettleman
Gene-Hua Ng
Ava and David Nielsen
Jenine Nordquist
Denis O'Pray
Donald Ofstedal
Field and Cynthia Olson
Barbara Owens
David Pace
Ann and Bill Parker
David and Mary Parker
Claudia Poser
Joe and Pat Pulice
Jacob Rabinowitz
Debra Reischl
Gail and Joel Roberts
Greta Blinn Rudolph
Charles and Jeanne Scheiderer
Jessica Schroeder
Thomas Scott
Doris Seely
Dan Sheehan
Rebecca and John Shockley
Kari Schloner
Jan and Alan Sickbert
Mary Skelley
Roger Snyder
Jennifer Song
Patricia Stankovich
Cynthia Stone
Lynn Strehlow
Betsy Sylvester
Rodney and Carol Thompson
Barbara and Keith Thorkelson
Susan Travis
Ertugrul and Karen Owens Tuzcu
Patti Wales
Melinda Ward
Cathy Westrum and Annelynn Westrum
Laura Wilson
Monica Winker-Bergstrom
Millie Woodbury
Kristine Wright
Anna Yurchenko
Michael Zimmerman
Margaret Zoerhoff
Up to $99
Joyce Albers
Arthur and Charlet Allen
Eric Anderson
Jean Anderson
Sarah Anthony
Gail Armbrust
Michael Austin
Habiby Aydin
Veronika Bachanova
Todd Barton
Austin Beatty
Betty Biernat and JC Paulet
Michael Blomberg
Angella Boettcher
Jason Borah
Mary Boyer
Reginald and Susan Boyle
Philip Briggs
Clifford Brody
Justin Burke
Thomas Cabaniss
Mary Campbell
Deborah Carlson
Kate Carson
JaNan Cavaaugh
Oscar Chamberlain
Paula Chase
Mary Ann and Stephen Chicoine
Fay Chang
Karen Charles
Deborah Clendenning
Janet Conn
Beverly Connolly
Jeanne and David Cornish
Charlotte Curry
Neal Cuthbert and Louise Robinson
Emily Dail
Sandra Daly
Andre Delattre
Sher DeMeter
Soleil Des Lauriers
Dana Dimit
Byron Douglass
Mary Doyscher
Nancy Duffy
Alisa Eland
Susan Elsner
Robert Ferguson and Carol Swenson
Salvatore Franco
Judith Franklin
Wendy Friede
Kirk Froggart
Frieda Gardner
Katherine Gibney
John and Joanne Gordon
Nancy Gossen
Michael Green and Jane Powers
Jane Greenberg
Urbae Hall
Marcia Hammond
Amy Handelsman
Marylee Hardenbergh
Jean Haskell
Jim Hartmann and Michelle Miles
Cari Hatcher
Joyce and Eugene Haselmann
Patrick and Kimberley Higgins
John Hofstede
Kurt Hollender
Michael Hull
Jay Jaffee and Wendy Friede
Karen Jeanette
Yin Jiang and Xiaoping Guo
Kenyon Johanson
Robert Johnson
Karen and Barry Johnson
Bill Jones
Jonathan Junker
Aseem Kaul
Milo Kim
Martin Kokes
Farhad Kosari
Connie Kuhn
Arnold Kvam
Roberta Lamps
Rose Mary and William Larson
Linda Leamer
Erik Lee
Reka Leeaphon
Patricia Lefebvre
Kathryn LeFevere
Elizabeth Ler
Suzanne Levi
Michelle and Kevin Lian-Anderson
Kristine Loh
Dianne and Don MacLennan
Kyle Maltz
Zarah Mamun
Kathryn Manger
Judy Marcouiller
Susan McNamara
Alexandra Mentes
Margaret Michaelson
Timothy and Mary Miley
Eric Molho
Karen Moon
Daniel Moore
James Moore
Ayaka Moriyama
Nadia Muhamad Rashid
Chuck Munro
Shinji Muro
Lisa Murray
Amy Nelson Sander
Lloyd Nestrud
Jennifer and William Neujahr
Libby Nickel
Nina Norum
James and Sarah Novotny
Sandra Olson
Lynn O'Neal
John Opsahl
Nicolas Paredes Sepulveda
Judith Parr
Matthew Peak
Christina Peterson
Cathy Poff
Claudia Poser and Ronald Ofstead
James Potter
Nancy Price
Bridget Reddan
Mark Rekow and Lynn Mader
Piper Ritter
Susan Roberts
Robyne Robinson
Yvonne Rode
Susan Rose
Jane Rosemarin and Val Landwehr
Thomas Rosen
Irina Rukina
Thomas Ryan
Makie Sanchez
Rebecca Scherpelz
Kris Schmitt
Robin Schow
Cynthia Sharon
Michael and Tara Sime
Edward Skelly
Kathleen Stanley
Nanette Stearns
Kate Stolpman
George Swan
Toni Taylor
Jeffrey Teeple
Mark Ten Eyck and LaRaye Osborne
Mary Teurman
Connor Theisen
Arthur Troedson
Brandon Ure
Alla Valdberg
Ann Van de Winckel
William Venne and Douglas Kline
John Vilandre
Brian and Katherine Weitz
Andrew Welken
Helen and Paul Wells
Curtis West
Ellena and Gregory Weyandt
Allison Wickler
Anne Wiltscheck
Susan Wiste
Mary Jo Zidwick
Mary Zilge
This season's listing is current as of 03/26/21.
Please contact Trisha Taylor at taylort@umn.edu  if you have any corrections or questions.
NORTHROP'S AEOLIAN-SKINNER ORGAN
Thank you to the generous donors who continue to support programming for Northrop's beloved Aeolian-Skinner Organ. It is because of you that this magnificent instrument's voice will be enjoyed by many for years to come.
organ supporters
Anonymous
Reade Adams
Pat Andrle
J. Michael Barone
Fred and Cynthia Betz, In Honor of Esther Stocke
Joyce Brown
Drs. Robert Bruininks and Susan Hagstrum
Dean Billmeyer
Francis Carter
Dee Ann and Kent Crossley
Sheena Dufresne
Laura and Tim Edman
Peter Fiore
Deborah Ford
Salvatore Franco
Reid Froiland
Maiken Givot
Nils and Heather Halker
Thomas Hanna
Anna Iltis
Helen and David Jensen
Charlie Johnson
Susan Keljik
Mark Kieffer
Peter Lund
Alfred and Ann Moore
Steve Panizza
Chia-Hsing Pi
Holly Radis-McCluskey and Glen McCluskey
Daniel Moore
Pamela Neuenfeldt and Don Williams
Connie Schuelka
Richard M. Schulze Family Foundation
Nancy Shallcross
Paul Stever
Curtis Trout
John Vilandre
Michael Volna
Carolyn Wahl
Nancy Wellington
Organ Committee
J. Michael Barone
Cynthia Betz
Dean Billmeyer
Kristen Brogdon
Dr. Robert Bruininks
Dee Ann Crossley
Laura Edman
Cathie Fischer
Nils Halker
Cari Hatcher
David Jensen
Helen Jensen
Pamela Neuenfeldt
Kari Schloner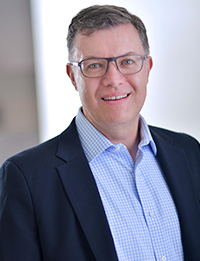 We're so grateful to have you join us for these closing performances of our 2020-21 season at Northrop.
Without a doubt, it has been a season like no other.  Yet, it has been so exciting and reassuring to see how Northrop and our many artistic partners have adapted and given us such thrilling, thought-provoking, and emotional performances to help us through these difficult times. The artists, their talent, and their creations are more important than ever. Thank you for giving Northrop the opportunity to share their incredible work with you.
As we look forward to a more optimistic summer and the anticipation of our upcoming season, I hope you consider supporting the important work that Northrop has done and will do in the future. The Northrop Advisory Board is growing along with new opportunities to engage, so if you are interested in learning more, please contact us at northrop@umn.edu.
I can't tell you how excited I am to see you all in your seats at Northrop as we wait for the curtains to rise on another amazing performance. Until then, stay safe and stay in touch.
Jeff Bieganek, Northrop Advisory Board Chair
THE NORTHROP ADVISORY BOARD
The Northrop Advisory Board is committed to the growth and awareness of Northrop's mission, vision, and the continued future of presenting world-class dance and music in our community. If you would like more information about the advisory board and its work, please contact Cynthia Betz, Director of Development, at 612-626-7554 or betzx011@umn.edu.
Board Members
Cynthia Betz
Jeff Bieganek, Chair
Kristen Brogdon
Dr. Robert Bruininks
John Conlin
Deb Cran
Susan DeNuccio
Karen Hanson
Cari Hatcher
Tammylynne Jonas
Robert Lunieski
Bob McMaster
Katheryn Menaged
Cory Padesky
Holly Radis-McCluskey
Gary Reetz
Robyne Robinson
Kari Schloner
Donald Williams