Mixed repertory including:
Solo from Grace
March
She is Here
For You
Palo y Machete solo from One Shot
Mercy (socially distanced version)
Celebrating its 35th anniversary, Ronald K. Brown/EVIDENCE's body of work blends contemporary, African, Caribbean, and social dance forms to express spirituality, African-American and diaspora culture and the beauty of movement in many forms. For this special online program, the company has assembled a selection of solos and duets from their repertory including the luminous solo from Grace, Brown's breakout piece performed first by the Alvin Ailey American Dance Theater 20 years ago. The program also features a socially distanced version of Mercy, an ethereal movement meditation that seeks to guide our hearts set to music by Meshell Ndegeocello. 
"...'Grace' achieves grace, like an answered prayer, but 'Mercy' is a plea for mercy, as yet unanswered. It's honest, and the truth it tells should make us all the more grateful for anything like 'Grace'." (The New York Times)
Notes from Northrop Director of Programming Kristen Brogdon
As the Performances Intern at the American Dance Festival in 1997, I saw a performance of Chuck Davis' African American Dance Ensemble with a new work by Ronald K. Brown. I had studied with Brown's rehearsal director for a semester when she was a guest teacher in the dance program at Duke, and seeing his choreography danced by professionals was an absolute thrill. Two years later, I was working at the Kennedy Center when Alvin Ailey American Dance Theatre performed Grace, Ron's first work for the Ailey company and the piece that put him on the broader map as a choreographer. Shortly after, Ron brought the work into his own company EVIDENCE. I've had the good fortune of seeing Grace performed by both companies and am happy we can host it. Mercy was commissioned for the 20th anniversary of Grace and the 35th anniversary of EVIDENCE and the two pieces showcase the company's dancers and their incredible technique which blends contemporary, African, Caribbean and social dance forms. Ron is also an amazing teacher for dancers of all levels and is very skilled at engaging communities while on tour. I included this company in the season both because of their stellar dancing and their rich and deep residency work. The company has spent time in the Twin Cities before, courtesy of The Ordway, which generously agreed that we should present the company at Northrop.
"Grace" Photo by Julietta Cervantes
"Grace" Photo by Julietta Cervantes
"Grace" Photo by Julietta Cervantes
"Grace" Photo by Julietta Cervantes
"Grace" Photo by Julietta Cervantes
"Grace" Photo by Julietta Cervantes
"Grace" Photo by Julietta Cervantes
"Mercy" Photo by Julietta Cervantes
"Mercy" Photo by Julietta Cervantes
"Mercy" Photo by Julietta Cervantes
Previous
Next
Program Notes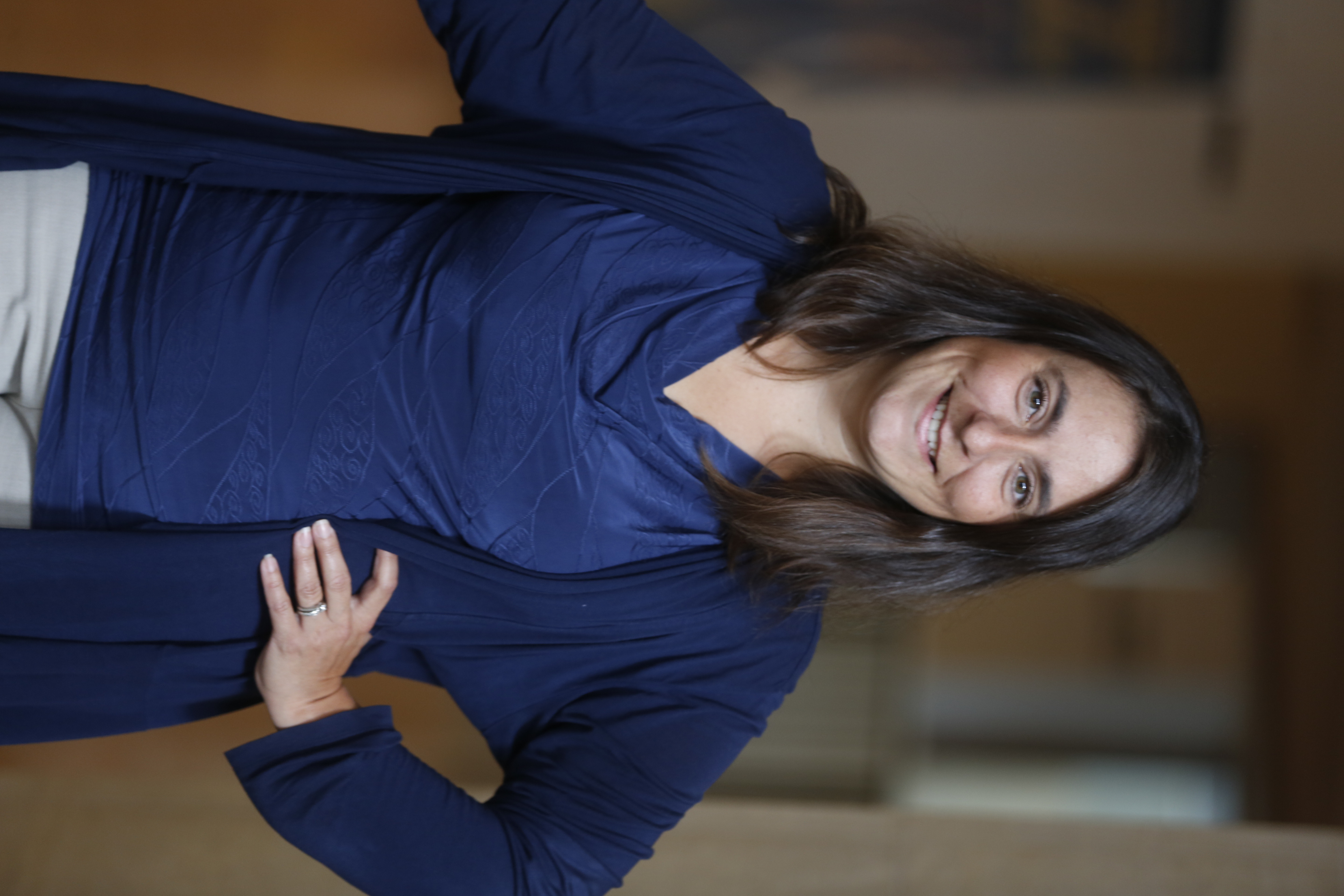 Greetings! It is my great pleasure to welcome you to the first presentation in the second half of Northrop's 2020-21 Dance Series, with Ronald K. Brown/EVIDENCE. Whether you are joining us for the live-streamed premiere, watching the on-demand recording, or participating as part of the K-12 program, I'm so glad you're here.
This event represents something truly significant. While this past year has been marked by challenge and change, filled with isolation, pain, anger, and loss, this special event represents a silver lining. In this time when nothing is as it was, our purpose and mission remain constant. With this first live-streamed performance in Northrop's Dance Series, our community of artists, arts presenters, and arts audiences reaffirm their commitment to live performance. And so, in this new space, we gather. At no other time in history would performing arts presenters from New York, Ohio, and Minnesota partner with a dance company to present an online performance. But here, in this moment, we come together virtually to escape isolation and find belonging in the company of our community. We surrender our pain and find healing in the presence of art. We release our anger and find answers to our questions. And in this time of loss, we discover signs of new growth. Here in this moment, with those around us, we can give grace and receive it; ask for mercy, and grant it.
One day soon we will gather together again safely in person. But we will not sit idly by until that day comes. Thank you–to the artists, arts presenters, and arts audiences who are showing how innovative, resilient, and adaptable we can be. Together, we will persevere.
Gratefully,
Kari Schloner
ARTISTIC DIRECTOR
RONALD K. BROWN
ASSOCIATE ARTISTIC DIRECTOR
ARCELL CABUAG
DANCERS
DEMETRIUS BURNS, ARCELL CABUAG, STEPHANIE CHRONOPOULOS, JOYCE EDWARDS, CHARLES GRANT, ANNIQUE ROBERTS, SHAYLIN WATSON
GUEST ARTISTS
DANIEL S. HARDER & HANNAH ALISSA RICHARDSON
APPRENTICES
AUSTIN COATS, BREANA MOORE & CHRISTOPHER SALANGO
REHEARSAL DIRECTOR
ANNIQUE ROBERTS
COSTUME DESIGNER
OMOTAYO OLAIYA
TECHNICAL DIRECTOR / RESIDENT LIGHTING DESIGNER
TSUBASA KAMEI
COMPANY MANAGER
MEGHAN ROSE MURPHY
ABOUT THE COMPANY
Founded by Ronald K. Brown in 1985 and based in Brooklyn, EVIDENCE, A DANCE COMPANY focuses on the fusion of African dance with contemporary choreography and spoken word. This work provides a unique view of human struggles, tragedies, and triumphs. Brown uses movement as a way to reinforce the importance of community in African American culture and to acquaint audiences with the beauty of African forms and rhythms. EVIDENCE tours to some 30 communities in the United States annually. The company has traveled to Cuba, Brazil, England, France, Greece, Hungary, Hawaii, Ireland, Holland, Mexico, Columbia, South Africa, Nigeria, Senegal, and in 2010 joined the U.S. State Department's DanceMotion USASM tour to perform works, teach master classes, and conduct demonstrations. Annually, the company reaches an audience of more than 30,000.
Ronald K. Brown/Evidence, A Dance Company
Honors Pamela Green
February 18, 2021
In the Premiere Live Stream Performance
Note from Ronald K. Brown
The foundation of the relationship between Pamela Green, PMG Arts Management, Evidence, and I began over 20 years ago.  In 1998, I was preparing an application for National Dance Project and there was a requirement to list a Booking Agent.  I knew that Pam had worked for Baba Chuck Davis and with fingers crossed, I sent her a note asking her to work with Evidence. She said yes.  
When we began working together in 1999, we talked business, dreams, and family.  In our work together, we were able to share the work of Evidence in 50 of the states in the US and at over 8 venues internationally. 
During our relationship, Pam has brought many opportunities that have resulted in magic.  She has been instrumental in the development of some of the most potent works in the Evidence repertory including; Come Ye, One Shot, The Subtle One, and Blueprint of a Lady: The Once and Future Life of Billie Holiday, in collaboration with Nneena Freelon and over five other works. 
When Pam mentioned that Gideon Lester wanted to meet with me to discuss a presentation for the 20th Anniversary of Grace and the possible creation of a new work, I had no idea that it would result in a collaboration with Meshell Ndegeocello and the creation of Mercy.
It is perfect that for this special digital performance, Evidence is performing Mercy and some of the solos and duets that are a part of our history.  The dancers and I are happy to dedicate these performances to Pamela Green as a thank you for her support, encouragement, love, and contribution to us all.
RONALD K. BROWN (Founder/Artistic Director) raised in Brooklyn, NY, founded EVIDENCE, A Dance Company in 1985. He has worked with Mary Anthony Dance Theater, Jennifer Muller/The Works, as well as other choreographers and artists, and has been on the faculty of The Julliard School. Brown has set works on Alvin Ailey American Dance Theater, Ailey II, Cleo Parker Robinson Dance Ensemble, Dayton Contemporary Dance Company, Jeune Ballet d'Afrique Noire, Ko-Thi Dance Company, Philadanco, Muntu Dance Theater of Chicago, Ballet Hispánico, TU Dance, and Malpaso Dance Company.
He has collaborated with such artists as composer/designer Omotayo Wunmi Olaiya, the late writer Craig G. Harris, director Ernie McClintock's Jazz Actors Theater, choreographers Patricia Hoffbauer and Rokiya Kone, composers Robert Een, Oliver Lake, Bernadette Speech, David Simons, and Don Meissner, and musicians Jason Moran, Arutor O'Farrill and Meshell Ndegeocello.
Brown is the recipient of the 2020 Jacob's Pillow Dance Award. His other awards and recognitions include the AUDELCO Award for his choreography in Regina Taylor's award-winning play Crowns, two Black Theater Alliance Awards, and a Fred & Adele Astaire Award for Outstanding Choreography in the Tony Award winning Broadway and national touring production of The Gershwin's Porgy and Bess, adapted by Suzan Lori Parks, arranged by Diedre Murray, and directed by Diane Paulus.
Brown was named Def Dance Jam Workshop 2000 Mentor of the Year and has received the Doris Duke Artist Award, NYC City Center Fellowship, Scripps/ADF Award, John Simon Guggenheim Memorial Fellowship, National Endowment for the Arts Choreographers Fellowship, New York Foundation for the Arts Fellowship, United States Artists Fellowship, a New York Dance and Performance "Bessie" Award, Dance Magazine Award, and The Ailey Apex Award.
Brown is Co-Artistic Director of Restoration ART Youth Arts Academy Pre-Professional Training Program / Restoration Dance Youth Ensemble and a member of Stage Directors & Choreographers Society.
ARCELL CABUAG (Associate Artistic Director/Dancer) is a first generation Filipino American who is a native of San Jose, California. In 1995, he moved to New York and attended the Alvin Ailey American Dance Center where he was first introduced to Ronald K. Brown. His professional experiences include: Rock the House for Paramount Pictures (California), The Shoji Tabuchi Show (Branson, MO), and the Richard Rodgers Centennial Production of The King and I. Arcell can be seen in the episode "Choreographed" on Law and Order SVU, and a Codorinu commercial with PILOBOLUS, shot and aired in Barcelona. He has served  his community as dance professor at Long Island University (Brooklyn Campus), the Co-Artistic Director of RestorationART Youth Arts Academy Pre-Professional Training Program / Restoration Dance Youth Ensemble, and continues to teach  master class locally and abroad. Cabuag has also set EVIDENCE repertory at NYU TISCH, UMASS, Boston Arts Academy, the Peridance Certificate Program, The Ailey Fordham BFA Program, University of the Arts, Kent State, DeSales University, Coker College, Marymount Manhattan College, and Boston Conservatory. Cabuag has assisted Brown in creating repertory on Philadanco Dance Company, MUNTU, TU Dance, Ballet Hispánico, the Alvin Ailey American Dance Theater, Malpaso Dance Company of Havana, Cuba, and was the associate choreographer for the Tony Award winning Broadway and National touring production of The Gershwins' Porgy and Bess. Arcell was the first EVIDENCE apprentice in 1996, joined the company in 1997, was appointed to be the associate artistic director in 2003 and won a New York Dance and Performance "Bessie" Award in 2004.
TSUBASA KAMEI (Technical Director/Production Manager/Resident Lighting Designer) has toured with the company for more than 65 venues globally and internationally. Credits include: Scene and lighting for Mercy (World Premiere), lighting for Four Corners; Dancing Spirit (Company Premiere); New Conversations: Iron Meets Water (World Premiere) for Ronald K. Brown/EVIDENCE. He has also designed The Call (Alvin Ailey American Dance Theater) and Where The Light Shines Through (TU Dance), all choreographed by Ronald K. Brown.
ANNIQUE ROBERTS (Rehearsal Director/Dancer) is from Atlanta, Georgia and a graduate of Tri-Cities High School for the Visual and Performing Arts. She attended the Junior Division Summer Intensive Program at The Ailey School and the School at Jacob's Pillow. She graduated Magna Cum Laude with a BFA in Dance from Howard University under the direction of Dr. Sherrill Berryman Johnson. There, she performed works by distinguished choreographers such as Ronald K. Brown, Kevin Iega Jeff, Christopher Huggins, and Eleo Pomare. Annique joined Garth Fagan Dance in January 2004 and became senior dancer in 2006. She also taught at the Garth Fagan Dance School and was featured in the August 2008 issue of Dance Magazine. Annique joined EVIDENCE in January 2010 and became the rehearsal director in 2017. She was nominated for a 2013 and 2020 New York Dance and Performance Award "Bessie" for Best Performer and featured in the February 2013 edition of TimeOut NY. In 2020, she was one of seven dancers selected to perform in The Joyce Theater's production of the revival of Molissa Fenley's tour de force solo, State of Darkness. Annique also holds an MA in Arts Administration from Savannah College of Art & Design. She currently serves on Jacob's Pillow's School Advancement Committee and is an Adjunct Professor of Dance at NYU's Tisch School of the Arts.
DEMETRIUS BURNS (Dancer) was born in Anniston, AL and grew up in Boston, MA. He graduated from Boston Arts Academy and the Boston Conservatory on scholarship where he choreographed Urinetown on the musical theatre department. He spent several summers at the Earl Mosley Institute of the Arts (EMIA) as a student, intern, and dance instructor. While at EMIA he performed at Jacob's Pillow with Earl Mosley's Life Dance Company and repertory by Ronald K. Brown. Demetrius attended the Bates Dance Festival, Jacob's Pillow social dance program with the American Dance Guild Scholarship under the direction of Camille A. Brown and Moncell Durden, and the Jacobs Pillows Improvisation Traditions and Innovation program under the direction of Jawole Zollar. Demetrius is a recipient of the EVIDENCE, A Dance Company Beth Young Scholarship and is celebrating his fourth season with EVIDENCE. He recently received his MFA in Dance from Hollins University.
STEPHANIE CHRONOPOULOS (Dancer) is a first generation Greek American, born and Raised in New York City. She graduated Cum Laude with a B.S. in Dance from LIU Brooklyn. At LIU, Stephanie had the privilege of performing works by influential choreographers such as Khaleah London, Frederick Earl Mosley, Erika Pujic, Doug Varone, and Ronald K. Brown. In 2015, she became a company member of Forces of Nature Dance Theater under the Direction of Abdel Salaam. During her time with the company, she performed in the Bessie Award winning Healing Sevens at BAM's Dance Africa, and in the revival of Terrestrial Wombs at the Apollo Theater. Stephanie has also apprenticed with Jennifer Muller/ The Works, and is now a company member with EVIDENCE, A Dance Company. She is also a recipient of the EVIDENCE Dance Workshop Series Beth Young Scholarship.
JOYCE EDWARDS (Dancer), a Rochester, NY native, is a dancer, storyteller, and a lifelong student. Her undergraduate studies in Dance and African/Afro-American Studies, at The College at Brockport SUNY, journeyed her to The University of East Legon in Ghana, and to La Universidad de Granada in Spain. Joyce has performed in works by Bessie Award winning choreographer Beth Gill and Netta Yerushalmy (Brand New Sidewalk-2017, Pitkin Grove-2018, Paramodernities-2019). She is mentioned in the 2019 Dance Magazine issue of the "25 to Watch" in 2020 for her work in Gill's Pitkin Grove. EVIDENCE welcomed Joyce as an apprentice in May of 2018, and later as a company member in August of 2019 following her premiere in Ronald K. Brown's Mercy at Bard SummerScape Dance Festival. Joyce is thrilled to be celebrating her second season with the company.
CHARLES GRANT (Dancer) hails from South San Francisco, CA. He started dancing with tap classes at Schumacher's School of Dance and later began to expand his dance experiences at the ODC School in San Francisco, The Rites of Passage Program in Oakland, and the Howard University Dance Major Program. After receiving his Bachelor degree from Fisk University, he attended The Ailey School for four years. During his studies, Charles participated in Buglisi Dance Theater's Table of Silence Project, the student ensemble of Alvin Ailey's Memoria, the Bessie Award winning show The Let Go by Nick Cave, and appeared in an episode of the FX series Pose. He has performed works by known artists such as Alvin Ailey, Ephrat Asherie, Darshan Bhuller, Hope Boykin, Clifton Brown, Ronald K Brown, Thang Dao, Amy Hall, Francesca Harper, Tracy Inman, Donald McKayle, Ray Mercer, Frederick Earl Mosley, and Pearl Primus. This is Charles' second season with EVIDENCE.
SHAYLIN WATSON (Dancer) was born in Lanham, Maryland and trained at Duke Ellington School of the Arts under the instruction of Charles Augins and Katherine Smith. She obtained a BFA in Dance with a concentration in Choreography and Performance from the University of North Carolina at Greensboro in 2019. While in North Carolina, her choreography was featured in the National Black Theater Festival (Winston Salem, NC 2019). Ms. Watson is a recipient of the EVIDENCE dance workshop series Beth Young Scholarship and has also received scholarships to intensives such as American Dance Festival and University of North Carolina School of the Arts. She has performed works by choreographers such as Clarice Young, Ronald K. Brown, T Lang, Christopher Huggins and Marcus White, and Shen Wei.This is Shaylin's second season with EVIDENCE.
DANIEL S. HARDER (Guest Artist) began dancing at Suitland High School's Center for the Visual and Performing Arts in Maryland and received additional training at the Dance Institute of Washington, Debbie Allen Dance Academy, The Ailey School and Dance Theater of Harlem. Upon graduating, Mr. Harder attended the Ailey/Fordham BFA Program in Dance on full scholarship, where he had the opportunity to work with and perform works by world renown choreographers. Before graduating in 2009, he danced in an international tour of West Side Story, and with Camille A. Brown & Dancers. Daniel became a member of Ailey II in 2009 and joined the Alvin Ailey American Dance Theater in 2010, under the direction of Judith Jamison, where he was featured in works by Alvin Ailey, Rennie Harris, Ronald K. Brown, Hans van Manen, Aszure Barton, Ulysses Dove, and Kyle Abraham, to name a few. Recently, Daniel made his Broadway debut in Disney's THE LION KING. Mr. Harder has had the privilege to work as a choreographer's assistant with powerhouses including Debbie Allen and Christopher L. Huggins at Lula Washington Dance Theater, Philadanco, and Dallas Black Dance Theater. When Mr. Harder is not performing, he teaches master classes at high schools and universities in the U.S. and abroad.
HANNAH ALISSA RICHARDSON (Guest Artist) is from Toronto, Canada. She has graduated with honors from the prestigious Ailey School. Hannah can be found on TV shows such as Family Channel's The Next Step, Disney Channel's Backstage, and also roles in movies. She plays "Katie" in the film Everyday based on the book written by David Levithan, directed by Michael Sucsy. She has also performed in the 2017 fall/winter Vogue Collections fashion video and has been the opening and closing performer for many New York Fashion Week shows. Hannah has performed works by Bradley Shelver, Tina Bush, Ray Mercer, Fredrick Earl Mosley, Clifton Brown, William Forsythe, Moonlight choreographed by Robert Battle at the Lincoln Center, the premiere performance of Grace and Mercy choreographed by Ronald K. Brown at Fisher Center at Bard's SummerScape festival, and danced in Alvin Ailey's Memoria during Ailey's 2017, 2018, and 2019 New York City Center season. Hannah was featured in a dance video tribute to Judy Chicago's, The Dinner Party, directed by Redha Medjellekh. She was also a principal dancer in performances at the 2020 Holland Dance Festival and took part in a video performance for Def Jam artist Teyana Taylor. Hannah is currently a special guest artist with Evidence, A Dance Company and the newest company member with Ailey II. Hannah is very thankful to those who have guided and supported her along her journey and feels very blessed being able to do what she loves most.
GRACE (excerpt)
(1999/2003)
Choreography: Ronald K. Brown
Original Lighting for Alvin Ailey American Dance Theater: William H. Grant
Original Lighting for EVIDENCE: Brenda Gray
Lighting Re-creation: Tsubasa Kamei
Costumes: Omotayo Olaiya
Performance: The Company
Music: 
"Come Sunday"
Composed by Duke Ellington
Recorded by Jimmy McPhail
Grace was originally choreographed for the Alvin Ailey American Dance Theater in 1999.
Grace became a part of the EVIDENCE repertory in 2003.
MARCH
(1995)
Choreography: Ronald K. Brown
Lighting: Tsubasa Kamei
Costumes: Omotayo Olaiya
Performance: Demetrius Burns & Shaylin Watson
Music: Selected Speeches by Martin Luther King Jr. 
"The 23rd Psalm" by Bobby McFerrin
Courtesy of Blue Note Records under license from Universal Music Enterprises
Publisher and rights holder Universal Music, on behalf of Probnoblem Music
SHE IS HERE
(2016)
Choreography: Ronald K. Brown
Lighting: Tsubasa Kamei
Costumes: Keiko Voltaire
Performance: Annique Roberts
Music: "Vieques" composed by Andy Gonzalez,
recorded by Arturo O'Farrill, Andy Gonzalez and Dafnis Prieto
FOR YOU
(2003)
Choreography: Ronald K. Brown
Lighting: Tsubasa Kamei
Costumes: Omotayo Olaiya
Performance: Daniel S. Harder
Music: "A Song For You"
By Leon Russell,
performed by Donny Hathaway
By arrangement with Universal Music Publishing Group and Warner Music Group Film & TV Licensing
Courtesy of Atlantic Recording Corp.
ONE SHOT: PALO Y MACHETE (excerpt)
(2007)
Choreography: Ronald K. Brown
Music: "Loma Y Machete" by Anónimo Consejo
Original Lighting: Dalila Kee
Lighting Recreation: Tsubasa Kamei
Costumes: Omotayo Olaiya
Performance: Arcell Cabuag
Commissioned by August Wilson Center for African American Culture, The Joyce Theater, American Dance Festival, One Shot was made possible, in part, by the Doris Duke Fund for Dance of the National Dance Project, a program administered by the New England Foundation for the Arts with funding from the National Endowment for the Arts, the Doris Duke Charitable Foundation, the Andrew W. Mellon Foundation, and the Philip Morris Companies Inc.
Special Thanks to Charles Teenie Harris Jr, Kamau Ware, Louise Lippincott, Celeta Hickman, Carnegie Museum of Art, Sandra Jackson Dumont, Deborah Willis, the staff of August Wilson Center for African American Culture, Bedford Stuyvesant Restoration Plaza, Youth Arts Academy, Jana Feinman, Jennifer Rabb, Dean Judith Freidlander, the staff of Hunter College, Kay Cummings, New York University Tisch School of the Arts, Pam Tatge, Barbara and the staff of Wesleyan University.
MERCY
(2019)
Choreography: Ronald K. Brown
Original Music: Meshell Ndegeocello
Scenery and Lighting: Tsubasa Kamei
Costumes: Omotayo Olaiya
Performance: The Company
Mercy was co-commissioned by the Fisher Center at Bard, where it received its world premiere in July 2019, The John F. Kennedy Center for the Performing Arts, Carolina Performing Arts at UNC Chapel Hill, and The Joyce Theater's Stephen and Cathy Weinroth Fund for New Work.
Thank you for supporting Northrop! 
MAKE LEGENDARY PERFORMANCES POSSIBLE! 
At Northrop, we believe in connecting great artists and ideas with our community and to a new generation of audiences. Your gift helps make memorable arts experiences possible by supporting extraordinary performances and new arts commissions, and helping ensure accessibility to everyone through live-streamed programming, outreach to diverse communities and subsidized student tickets. Our Friends are at the center of Northrop's biggest ideas and brightest moments on stage. 
Become a Friend of Northrop today!
Donate online at northrop.umn.edu/support-northrop 
Ways to Give: 
Annual Giving, a yearly gift amount of your choice. 
Monthly Giving, choose a recurring gift amount that works for you. 
Stock Gifts, Northrop accepts charitable gifts of stock. 
Planned Giving, consider a legacy gift by including Northrop in your will or trust, or by designating Northrop as a beneficiary of a retirement plan or life insurance policy. 
Matching Gifts, double your gift through your company's matching gift program. 
To learn more about supporting Northrop please contact: 
Cynthia Betz betzx011@umn.edu or 612-626-7554
FRIENDS OF NORTHROP
A special thank you to our patrons whose generous support makes Northrop's transformative arts experiences possible. Make your mark on Northrop's future by becoming a Friend today, learn more by visiting northrop.umn.edu/support-northrop. 
We gratefully acknowledge the support from, Arts Midwest Touring Fund, Minnesota State Arts Board, National Endowment for the Arts, New England Foundation for the Arts and RBC Wealth Management. 
We extend a special thank you to our event sponsors PNC Bank, RBC Wealth Management, and HGA. 
Director's Circle
25,000+ 
David and Naomi Balto 
10,000+ 
Drs. Robert Bruininks and Susan Hagstrum 
Curtis L Carlson Family Foundation 
Robert Lunieski
5,000+ 
Ellie Crosby, The Longview and Crosswols Foundations
Susan DeNuccio
Nancy Gossell
Richard Gregory
Marbrook Foundation
Jennifer Marrone and David Short
Gary A. Reetz
Richard M. Schulze Family Foundation
Dr. Darlene Sholtis and Dr. Heino Beckmann
2,500+ 
Jerry Artz 
Gail and Stuart Hanson 
Provost Karen Hanson and Dennis Senchuk 
Randy Hartten and Ron Lotz 
Shawn Monaghan and Greg Plotnikoff 
Thomas and Conchy Morgan, In Memory of Sylvia and Henry Frisch 
Sandy and Bob Morris 
Scarborough Fair Boutique 
Sally and Kenneth Spence 
Donald Williams and Pamela Neuenfeldt
Friend's Circle
1,000+ 
Karen Bachman 
Frederick L. Betz, In Memory of James and Maren Stocke 
Jeff Bieganek 
Kurt and Susan Bjorklund, Dedicated to Silas and Victoria Ford 
James Callahan
Deb Cran and Bob Craven
Bruce and Judith Hadler
Minhchau and Lawrence Harms
Dana and Lori Klimp
Gail and Jack Kochie
Sally and Richard Leider
Glenn Lindsey
Bob and Susanna McMaster
Lance Olson
Cory and Elizabeth Padesky
Kathryn Sedo and Scott Beers
500+ 
Jeanne Andre 
Kathryn Cahill, In Honor of Ferne Rowland 
Rob Carlson and Gregg Larson 
John and Nancy Conlin 
Jay and Page Cowles 
Will and Ginny Craig
John and Mary Jean deRosier
George Ehrenberg
Bob and Nancy Erickson
Pat Gaarder
Jo-Ida Hansen
Tammylynne Jonas
David and Leni Moore Family Foundation
Rebekah Nagler
Derrill Pankow
David and Kathleen Rothenberger
Gordon Rouse and Sylvia Beach
Dale Schatzlein and Emily Maltz Fund of The Minneapolis Foundation
Bonnie and Craig Sommerville
Richard Taylor
Jon Thomas
Michael Weinbeck
Mark and Carol Weitz 
250+ 
Anonymous
Margaret Albrecht
Greg and Ann Allen
Ruth Alliband
Janice Apple
Alexandra Beaumont
Mark Bohnhorst and Mary Wahlstrand
R. and J. Cameron
Stephen Davis 
Robert Dufault and Ann Wilcox
Kristin Elizondo
Lorinda Fraboni
Richard Gwynne
William Hartup
Gayle Hjellming
Deborah Hennrikus
Candice Hern
Denise and Cory Holtz
Jan and Lance Johnson
Janet Johnson
Sharon Knopp
Miriam Kowarski
Daniel and Dianne Latham
Laura Lentz Landstad
Joan Liaschenko
Elise Linehan
Candy Lord
Holly MacDonald
Nancy MacGibbon
Carrie Madison
Kenneth and Judith Matysik
Howard Mooers and Kathleen Jones
Mark and Cecilia Morrow
Gordon Mosser
Gwen and Mason Myers
Shannon Nemer
Timothy Palmer
David Perlman
Ann Piotrowski
Holly Radis-McCluskey and Glen McCluskey
John Reay
Mary Roberts and Edward Kraft
Judith Rohde
Phyllis Saltzman
Julia Sand
Buddy Scoggins and Kelly Schroeder
John and Susan Steffen
John Van Bogart
David Vanney and Catharine Ruther
Cheryl Wall
John and Kelly Wheaton
Roger Worm
Mark Wright and Elizabeth Walton
Lin Wyrick 
100+
Anonymous
Melissa Albachten
Marcia Anderson
Louise Anderson
Linda Z Andrews
Conrado Aparicio-Badenas
Barbara Ashley
Rebecca Biderman and David Fraher
Sharon Bigot
Amy Briggs
Jessica Briggs
Nancy Brown
David Burton
Sharane Calabresa
Mark and Karena Casey
Karen Charles
Troy Couillard
Cynthia Crawford
Dee Ann and Kent Crossley
Catherine Day
Christy Dobbratz
Richard Duncan
Christina and Jacob Dunn
William Durfee and Devorah Goldstein
Stephen Elde and Amy Funk
Marcia and Berkan Endes
Susan Engel
Terry Farley
Mark Gilberstadt 
Magee Glenn Burns
Michelle Golden
Pamela and Robert Goldman
Annalee Gray
Birgit Grund
Nancy and Richard Haskin
Polina Hektner
Patricia Herrmann
Jay Huang
Debra Hughes
Glenda and Hugh Huston
Kimberly Hutchens
Edward and Julie Idzorek
Ramona Jacobs and Charles Christianson
Ann Jaede
Jeralyn Jargo
Helen and David Jensen
Robert Johns and Linda Hennum
Jennifer and Mark Johnson
Micki and Neil Kay
Warren and Patricia Kelly
Kelly Kemp
Karen Kirby
Randy Kish
Kate Kleckner
Frank Lambert
Laura Beth Landy
Eric Larson
Alan and Peggy Lathrop
Gabrielle Lawrence and Don Postema
Ross and Sally Legrand
Douglas and Elisabeth Lewis
Holly Manning
Candice and Gerald Matykowski
George and Orla McClure
Anne and Michael McInerney
Mary Ann McKenna
Elizabeth Messina
M Valeriana Moeller
Margaret Moutvic-Wasz
David Musolf
Jennifer and Jonathan Nelson
Rebecca Ness
Aaron Nesser
Kathryn Nettleman
Gene-Hua Ng
Ava and David Nielsen
Denis O'Pray
Donald Ofstedal
Field and Cynthia Olson
Barbara Owens
David Pace
Ann and Bill Parker
David and Mary Parker
Elizabeth Parker
Claudia Poser
Joe and Pat Pulice
Jacob Rabinowitz
Debra Reischl
Gail and Joel Roberts
Greta Blinn Rudolph
Charles and Jeanne Scheiderer
Jessica Schroeder
Thomas Scott
Doris Seely
Rebecca and John Shockley
Kari Schloner
Jan and Alan Sickbert
Mary Skelley
Carol Skinner
Roger Snyder
Jennifer Song
Patricia Stankovich
Cynthia Stone
Lynn Strehlow
Betsy Sylvester
Rodney and Carol Thompson
Barbara and Keith Thorkelson
Cindy Tong and Robert Denison
Susan Travis
Ertugrul and Karen Owens Tuzcu
Patti Wales
Melinda Ward
Cathy Westrum and Annelynn Westrum
Laura Wilson
Monica Winker-Bergstrom
Millie Woodbury
Kristine Wright
Anna Yurchenko
Michael Zimmerman
Margaret Zoerhoff
Up to $99
Anonymous
Joyce Albers
Eric Anderson
Sarah Anthony
Gail Armbrust
Michael Austin
Habiby Aydin
Veronika Bachanova
Todd Barton
Austin Beatty
Betty Biernat and JC Paulet
Michael Blomberg
Angella Boettcher
Jason Borah
Mary Boyer
Reginald and Susan Boyle
Clifford Brody
Justin Burke
Thomas Cabaniss
Mary Campbell
Deborah Carlson
Kate Carson
JaNan Cavaaugh
Oscar Chamberlain
Fay Chang
Karen Charles
Deborah Clendenning
Janet Conn
Beverly Connolly
Charlotte Curry
Neal Cuthbert and Louise Robinson
Emily Dail
Andre Delattre
Sher DeMeter
Dana Dimit
Mary Doyscher
Nancy Duffy
Alisa Eland
Susan Elsner
Robert Ferguson and Carol Swenson
Salvatore Franco
Wendy Friede
Kirk Froggart
Frieda Gardner
Katherine Gibney
John and Joanne Gordon
Nancy Gossen
Michael Green and Jane Powers
Jane Greenberg
Urbae Hall
Marcia Hammond
Amy Handelsman
Marylee Hardenbergh
Jim Hartmann
Cari Hatcher
Joyce and Eugene Haselmann
Christina Herzog
Kurt Hollender
Michael Hull
Jay Jaffee and Wendy Friede
Karen Jeanette
Yin Jiang and Xiaoping Guo
Kenyon Johanson
Robert Johnson
Karen and Barry Johnson
Jonathan Junker
Aseem Kaul
Milo Kim
Martin Kokes
Farhad Kosari
Arnold Kvam
Roberta Lamps
Rose Mary and William Larson
Linda Leamer
Erik Lee
Jennifer and William Neujahr
Libby Nickel
Nina Norum
James and Sarah Novotny
Sandra Olson
Lynn O'Neal
John Opsahl
Matthew Peak
Christina Peterson
Cathy Poff
Claudia Poser and Ronald Ofstead
James Potter
Nancy Price
Bridget Reddan
Mark Rekow and Lynn Mader
Piper Ritter
Yvonne Rode
Susan Rose
Jane Rosemarin and Val Landwehr
Thomas Rosen
Thomas Ryan
Makie Sanchez
Rebecca Scherpelz
Reka Leeaphon
Patricia Lefebvre
Elizabeth Ler
Suzanne Levi
Michelle and Kevin Lian-Anderson
Kristine Loh
Dianne and Don MacLennan
Kimberley MacLennan
Kyle Maltz
Zarah Mamun
Kathryn Manger
Judy Marcouiller
Alexandra Mentes
Margaret Michaelson
Timothy and Mary Miley
Eric Molho
Daniel Moore
James Moore
Ayaka Moriyama
Nadia Muhamad Rashid
Chuck Munro
Shinji Muro
Lisa Murray
Amy Nelson Sander
Lloyd Nestrud
Kris Schmitt
Robin Schow
Cynthia Sharon
Michael and Tara Sime
Edward Skelly
Kathleen Stanley
Nanette Stearns
Kate Stolpman
George Swan
Toni Taylor
Jeffrey Teeple
Mark Ten Eyck and LaRaye Osborne
Mary Teurman
Connor Theisen
Arthur Troedson
Brandon Ure
Alla Valdberg
William Venne and Douglas Kline
John Vilandre
Brian and Katherine Weitz
Andrew Welken
Ellena and Gregory Weyandt
Allison Wickler
Anne Wiltscheck
Susan Wiste
Mary Jo Zidwick
Mary Zilge
This season's listing is current as of 01/19/21. Please contact Trisha Taylor at taylort@umn.edu if you have any corrections or questions.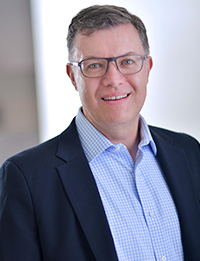 Thank you for joining us this season for the remarkable performances at Northrop.
We have run out of words to describe the last few months and are so grateful for the arts and to be able to experience all that Northrop has to offer, which is now more accessible than ever.
Northrop continues to move forward, and all of us on the Advisory Board are so proud to be part of the launch of our new commissioning program. Now more than ever, Northrop's commitment to presenting, and now commissioning, the greatest of the world of dance remains strong and innovative.
I am honored to be part of an organization that has been serving the community for so many years, not only with great art but great outreach to the community. I support Northrop because I believe in its mission and love the amazing work we see on this stage each season. I hope you will join me in supporting Northrop in any way that best fits you. There are many opportunities, and we welcome your participation. Let me know and we can get you involved.
We look forward to seeing you at an upcoming performance or event.
Jeff Bieganek, Northrop Advisory Board Chair
THE NORTHROP ADVISORY BOARD
The Northrop Advisory Board is committed to the growth and awareness of Northrop's mission, vision, and the continued future of presenting world-class dance and music in our community. If you would like more information about the advisory board and its work, please contact Cynthia Betz, Director of Development, at 612-626-7554 or betzx011@umn.edu.
Board Members
Cynthia Betz
Jeff Bieganek, Chair
Kristen Brogdon
Dr. Robert Bruininks
John Conlin
Deb Cran
Susan DeNuccio
Karen Hanson
Cari Hatcher
Tammylynne Jonas
Robert Lunieski
Bob McMaster
Katheryn Menaged
Cory Padesky
Holly Radis-McCluskey
Gary Reetz
Robyne Robinson
Kari Schloner
Donald Williams