We seek to enrich the campus experience, promote engagement beyond the classroom, develop and foster vitality in arts and culture, and create opportunities for cross-disciplinary dialogue. We invite U of M faculty and staff to engage with Northrop through various programs, opportunities, and discounts. 
Northrop Across Campus
Learn More
The event links below contain educational information that has been gathered for all Northrop audiences, specifically keeping in mind University of Minnesota faculty/staff and students as a part of the Northrop Across Campus program.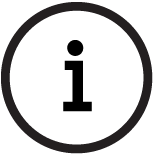 Look for the Learn More icon to take a deeper look into this performance.
Save $5 on adult single tickets and 50% on tickets for children 17 and under when purchased with at least one adult ticket to any Northrop Season event. Other discounts are available for groups, those under 30 years old, and rush tickets the day of the performance. 
This program is for new staff and faculty. Welcome to your first year at the University of Minnesota Twin Cities campus! We invite you to explore Northrop often during your time at the U to experience many exciting events. The first show is on us! Choose any in-person or online performance in the 2023-24 Northrop Season. We hope you will enjoy all that Northrop has to offer.
Contact the Box Office Mon - Fri, 10:00am-2:00 pm (summer hours through Aug 25) with your U Card number to reserve your First-Year Free Ticket. Limited to one event. 
This program is made possible, in part, by the generous support from David and Naomi Balto.