In-demand choreographer Andrea Miller's dances emphasize the contrasts of being human—the grotesque and the sublime, the chaos and the elegance, with movement both primal and poetic. Through an innovative creative collaboration with Northrop, Miller's company, GALLIM, debuts an evocative new dance film adapted from Miller's 2016 piece BOAT that explores what it looks like, feels like, and means to be searching for home. Featuring the music of Northrop's pipe organ played by University Organist Dean Billmeyer and the Twin Cities-based PopUp Choir in the score, the film takes viewers on a journey of people becoming undone, floating adrift, holding each other, building bonds, and allowing hope and dignity to grow anew. The online performance will also include two bonus dance films created by Andrea Miller and Ben Stamper prior to their collaboration on BOAT.
"The choreography of Andrea Miller is extraordinary. You saw how humans are really built to interlock." (Zeid Raad Al Hussein, Former UN High Commissioner of Human Rights, about BOAT)
"The blend of the music coming to life through the dancers' movements and the dance being imagined while listening to the harmonic offerings made for a sensory feast." (The Dance Enthusiast about BOAT)
This event will be captioned, with other accessibility services available upon request.
Notes from Northrop Director of Programming Kristen Brogdon
I saw GALLIM perform BOAT at Jacob's Pillow last August and was immediately taken with the piece, which requires the dancers to support and hold on to each other with a beautiful sense of urgency. The other thing I love about Boat is the music by Arvo Pärt, which features organ and choir. While I would have loved to host the performance with live dance and music, we're doing the next best thing. Throughout the fall, Andrea will also be hosting monthly Virtual Happy Hour conversations with her friends who are dance and art luminaries. It will be a great chance for you to get to know her, and hear more about the creative lives of amazing artists in the process.
The Program
Good evening!
Fall is typically one of my favorite times of the year here in Minnesota. For me it conjures images of the campus coming to life with students, visits to apple orchards and pumpkin patches, and driving along the Mississippi to admire the beauty of the fall colors on display. As I write this note in mid-October, I'm looking out my window at a landscape covered in snow, while watching icy rain fall from the sky. It feels more like the depths of winter than it does the middle of fall. Yet somehow this feels oddly appropriate in a year when nothing is as it should be.
When we originally planned the 2020-21 Northrop Season, we
had anticipated welcoming you into the theater tonight to share an evening of mixed repertory created by Andrea Miller, and danced by
her company GALLIM. The original program included Miller's work BOAT, which explores what it looks like, feels like, and means to be searching for home, and utilizes both a local choir and live music played on a pipe organ. Instead of canceling the event when it became apparent that
an in-person performance would not be possible, Northrop and Miller worked together to pivot, innovate, and adapt – a practice we've become very adept at over the last eight months.
As part of Northrop's newly launched Centennial Commissions program, Andrea Miller partnered with Ben Stamper, co-founder of Helix Films, to co-direct this evocative new dance film based on BOAT. They worked from afar with University of Minnesota organist Dean Billmeyer and the Twin Cities based Pop-Up Choir, who came together on the Northrop stage in August (fully masked and physically distanced, of course!) to record the soundtrack for the film using Northrop's historic Aeolian-Skinner pipe organ. Tonight, from the comfort of your home, you will be the first to see the fruit of this incredible collaboration.
When nothing is as it should be, we have a unique opportunity to create something new. In
a season like none before it, you can experience many of our events in person, and all of them online. Some of the online events can be watched in real time, and others can be enjoyed at your leisure. Many events are free. Check out the Film Series related to the companies, choreographers, and themes explored in this year's Dance Series. Join us for the Spotlight Series events that focus on polarization and identities, inspired by both the 2020 Presidential election and the polarization that has appeared in response to the COVID-19 pandemic. There are performances, master classes, lectures, intimate conversations and activities with artists, and so much more. I want
to encourage you to explore the full range of upcoming events and to participate in as many as you are able. This crisis has been devastating to the arts and culture sector worldwide. Your attendance and financial support are critical to sustaining Northrop, the staff and local crew who work the events, and the artists we bring to our communities.
Thank you for joining us. I am especially grateful to our subscribers and donors. Now more than ever before, it is your active involvement that will ensure Northrop can continue bringing world-class artists and performances to the Twin Cities—now and for generations to come.
Enjoy the evening!
Kari Schloner
Director of Northrop
This event runs approximately 1 hour.
This activity is made possible by the voters of Minnesota through a Minnesota State Arts Board Operating Support grant, thanks to a legislative appropriation from the arts and cultural heritage fund.
Co-Directors
ANDREA MILLER
BEN STAMPER
Choreographer ANDREA MILLER
Cast
ALLYSEN HOOKS
CHRISTOPHER KINSEY
SEAN LAMMER
TAYLOR STANLEY
HALEY SUNG
GEORGIA USBORNE
Organist DEAN BILLMEYER
PopUp Choir Music Director MICHAEL JEFFREY
PopUp Choir Producer JONATHAN GUYTON
PopUp Choir Singers Soprano:
BETHANY BATTAFARANO
KRISTINA BUTLER
GABRIELLE DORAN
RACHEL FARHI
HEATHER FORD
Alto:
ALYSSA ANDERSON
JENNIFER DUSEK
INGRID ELZEY
KRIS KAUTZMAN
MARY KATE MANEY
Tenor:
ZACHARY BUSCH
JONATHAN GUYTON
WILIAM MILL
ERIC SMITH
BRYAN WELLS
Bass:
JOSEPH KASTNER
MARK HENNING
TAYLOR QUINN
JOSUÉ SILVA
SHANE WILSON
Audio Supervisor BRAD KERN
Cinematographer  ANDREW MICHAEL ELLIS
Company Manager and Studio Crew Chief ANNA MCDUNN
Costumes ANDREA MILLER ANNA MCDUNN
Producer STEPHANI DE LUCA
Art Director SCOTT DOUGAN
Production Manager JEANETTE BONNER
Assistant Camera
SEBASTIAN LAROSSA ROGERS
SAM ROB WOOD
Production Sound Mixer BLAKE GOLDBERG
Production Assistant ERNEST FELTON BAKER
Medic and COVID-19 Safety Compliance PARADOCS
Production Support MIKE FABA ALI LANE
Minneapolis Filming
JEFF NOHNER
DAMIAN KUSSIAN
RITA NOHNER
Film adaptation commissioned by Northrop, University of Minnesota, 2020
Theatrical commission by the Kimmel Center, Philadelphia, PA, 2016 and reworked for The Ted Shawn, Jacob's Pillow 2019
Score: "Berliner Messe: II. Gloria" & "Salve Regina," composed by Arvo Pärt. Performed by Twin Cities- based PopUp Choir and University of Minnesota Organist Director Dean Billmeyer. "Fratres," composed by Arvo Pärt. Performed by Gidon Kremer and Keith Jarrett. Used by arrangement with ECM Records. All musical compositions used with permission of Universal Edition EG, Vienna, universaledition.com
Shot in the GALLIM Studio at the Church of St. Luke and St. Matthew, Clinton Hill, Brooklyn, NY, and on location at Killam's Point, Branford, CT; Surf Club Beach, Madison, CT; and Bayley Seton Hospital, Staten Island, NY.
Music recorded at Northrop, University of Minnesota, 2020
BOAT 
BOAT is told in three short stories that trace tragic narratives, both contemporary and ancient: environmental destruction, collective displacement, and an intimate struggle with death. The roles of media and technology insert themselves subtly throughout the several captivating locations, from rocky islands off the Atlantic shore to a hospital in Staten Island, and a red, shape-shifting "nowhere" room. 
Creating a film in a pandemic has been the result of many efforts and collaborations initiated by Northrop and GALLIM and extending to director and cinematographer team Ben Stamper and Andrew Michael Ellis of Helix Films, Minneapolis-based PopUp Choir, UMN organist Dean Billmeyer, Producer Stephani De Luca, and Art Director Scott Dougan. 
ORILLA 
Directed by: Andrea Miller and Ben Stamper 
Dancers: Chris Bloom and Gabrielle Sprauve, Ballet Hispanico company members 
Choreographed by: Andrea Miller in collaboration with the dancers 
Edited by: Ben Stamper 
Filmed by: Chris Bloom and Gabrielle Sprauve 
Music by: Nicola Cruz 
Commissioned by: Ballet Hispánico (2020) 
Notes on Gathering 
Directed by: Ben Stamper and Andrea Miller 
Choreography by: Andrea Miller 
Performance by: Misa Lucyshyn and Arden Stamper 
Music by: Jordan T. Chiolis 
Camerawork by: Ben Stamper and Misa Lucyshyn 
Editing by: Ben Stamper 
Commissioned by: Works & Process at the Guggenheim (2020) 
GALLIM 
Artistic Director: Andrea Miller 
Interim Executive Director: Lily Binns 
Company Manager: Anna McDunn 
Booking Agent: Johanna Rajamäki 
Brooklyn-based company GALLIM kneads movement into raw emotions, distills it from existential uncertainty and unleashes it onto unexpected paths of connection between artists and audiences. Underpinned by physicality, virtuosity, and a distinct approach to performance, the company has an expansive language bridging theater, visual arts, music, fashion, and film. Under the direction of Andrea Miller, GALLIM is recognized worldwide for its powerful and transcendent works, movement language and commitment to the creative praxis. 
Helix Films 
Helix is a bi-coastal production company that uses dance to tell stories on film. From experimental performance pieces to commercials for Broadway shows to feature documentaries, Helix's films always interweave narrative and performance for a one-of-a-kind viewing experience.
PopUp Choir 
PopUp Choir was created in 2014 by a community of friends who are experienced choral singers so they could perform together. They invite emerging and established female and male conductors from the U.S. and U.K. to lead projects throughout Minneapolis and Saint Paul, MN and around Great Britain, including for Her Majesty the Queen and members of the Royal Family.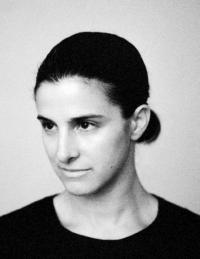 Andrea Miller (Co-Director, BOAT; Founder, GALLIM) is the choreographer, artistic director, and founder of Brooklyn-based company GALLIM. An internationally known artist whose works are ancient and ultra-modern, nuanced and explosive, fantastical and honest, Miller creates movement-based works for stage, film, and the visual arts. Her works have been presented by major venues including The Metropolitan Museum of Art, The Guggenheim Museum, Art Basel, Sadler's Wells, London Royal Opera House, Lincoln Center, The Kennedy Center, BAM, The Joyce, Jacob's Pillow, Theatre National de Chaillot, Grec of Barcelona, Theaterhaus Stuttgart, and Canal Madrid among others. 
From 2017–2018, Miller became the first choreographer to hold the distinction of being named Artist-in-Residence at the Metropolitan Museum of Art. A 2014 Guggenheim Fellow, she has also received fellowships from Sadler's Wells, New York City Center, and the Princess Grace Foundation. In Oct 2018, she was featured in Forbes as a female entrepreneur and leader in the dance world, and in 2008, as Dance Magazine's "25 to Watch." 
Recent live dance commissions include New York City Ballet, Works & Process at the Guggenheim, Martha Graham Dance Company, Ailey II, Rambert 2, Netherlands Dance Theater 2, Bern Ballet, Atlanta Ballet, The Juilliard School, Pennsylvania Ballet, Grace Farms, Ballet Hispánico, Abraham.in.Motion, and Noord Nederlands Dans. 
Collaborations in fashion include work with Hermès, Vogue, Lacoste, Calvin Klein, Lane Crawford, and KSwiss. 
Film credits include The Death and Life of John F. Donovan (2018), directed by Xavier Dolan, and In This Life (2018), starring Robbie Fairchild; Notes on Gathering (2020) directed by Andrea Miller and Ben Stamper; How Not to Make a Dance Film (2020), directed by Ariel Schulman; Shaping Absence (2020), directed by Andrea Miller and Ben Stamper; ORILLA (2020), directed by Andrea Miller and Ben Stamper. 
Miller currently lives in New York City with her family and serves as an adjunct professor at Marymount Manhattan College. She has been an adjunct professor for Barnard College and a guest teacher across the US, including at Harvard University, the Juilliard School, NYU, Wesleyan University, UCSB, and SJSU, among others. 
Miller's own educational programming is run from GALLIM's Brooklyn home studio and has been brought to universities and educational centers across the US. Currently, GALLIM is running classes and programming virtually through gallim.org.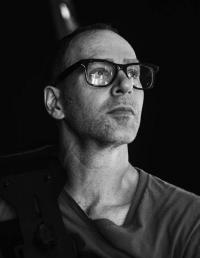 Ben Stamper (Co-Director, BOAT; Co-Founder, Helix Films) is an award-winning filmmaker and artist based in the northeastern United States. His work spans narrative, documentary and contemplative genres with a particular interest in the patterns of nature and human movement. With a background in fine art and music, Stamper's intuitive approach to imagery and sound has led him to a broad range of human interests around the world. 
In recent years, Stamper has been commissioned to create numerous short films, video installations and projections by MetLiveArts, GALLIM Dance, Utah State University, Center for Faith & Work and All Angels' Church (NYC). Stamper is also a Lincoln City Fellow and has been the artist-in-residence at Center for Faith & Work and Grace Farms Foundation. He has received numerous awards for his documentary work about survivors of human trafficking in India and Africa, as well as his films about young people on the autism spectrum. 
Stamper also works in close collaboration with cinematographer Andrew Ellis to create films that explore the dance-on-film genre through their production company Helix Films. Past works have featured Meredith Monk, the Paul Taylor American Modern Dance Company, GALLIM Dance, New Chamber Ballet, Bill T. Jones, Ernest Felton Baker, and Matthew Rushing of Alvin Ailey American Dance Theater. Stamper is also a regular contributor to the Brooklyn-based filmmaking collective Nomadique, as well as a frequent collaborator with Mason Jar Music, a pioneering audio/visual production company and creative collective. 
Andrew Michael Ellis (Cinematographer, BOAT; Co-Founder, Helix Films) is a cinematographer based in Austin, TX, who uses heartfelt stories to raise consciousness around complex social issues. Having made films in 52 countries, he specializes in using thoughtful imagery to foster cross-cultural communication. At large, his work has been featured by festivals such as Sundance, DOC NYC, and Camerimage, as well as through outlets such as CNN, The New York Times, and The New Yorker. Most recently, Ellis spent the past year working under film director Terrence Malick, as both an editor and a 2nd unit cinematographer.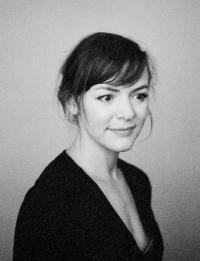 Allysen Hooks (Dancer, Rehearsal Director) is from Houston, TX, where she attended the High School for Performing and Visual Arts. She graduated from The Juilliard School in 2010 and went on to work with Dance Heginbotham, directed by John Heginbotham. Hooks has been working with GALLIM since 2012, and is a close collaborator of Artistic Director Andrea Miller's. She has created her own work at the High School for Performing and Visual Arts and Indiana University.
Christopher Kinsey (Dancer) earned a BFA in contemporary dance performance with an emphasis in creating performance from Boston Conservatory in 2018. Following graduation, Kinsey danced for MADBOOTS DANCE and Pfalztheater Kaiserslautern in Germany. He has performed the work of James Sutherland, Aszure Barton, Doug Varone, Jasmine Ellis, José Limón, and Francesco Nappa, among others. 
Sean Lammer (Dancer) was born in Lancaster, PA. Upon graduating from Walnut Hill School for the Arts in 2015, Lammer attended The Juilliard School. He received his BFA in dance and performed works by Ohad Naharin, Roy Assaf, Martha Graham, Twyla Tharp, Nacho Duato, José Limón, Helen Simoneau and Katarzyna Skarpetowska, while exploring his own choreographic work. Lammer has worked and volunteered as a teaching artist internationally and domestically at programs in Botswana, New Orleans and Orlando, and has performed in free and interactive concerts at health care facilities across New York City's five boroughs. 
Haley Sung (Dancer) is originally from South Korea, where she received Korean folk dance and ballet training starting at the age of eight. She earned her BFA in Dance from University of the Arts with a "Promising Artist" Scholarship in May 2017. Sung further studied dance at The Royal Conservatoire of Antwerp and has performed abroad in France, Korea, Italy, and Luxembourg. Sung first joined GALLIM as an apprentice in 2017 for Stone Skipping and is thrilled to continue working with the company.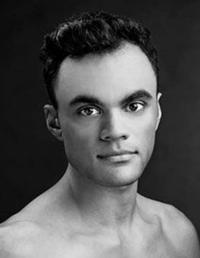 Taylor Stanley (Guest Artist) was born in Philadelphia, PA and began his dance training at the age of three at The Rock School for Dance Education. He attended summer programs at Miami City Ballet in 2006 and 2007 and at The School of American Ballet during the summer of 2008 before enrolling full-time at SAB in the fall of that same year. In Sep 2009, Stanley became an apprentice with New York City Ballet, and joined the Company as a member of the Corps de Ballet in Sep 2010. He was promoted to Soloist in Feb 2013 and to Principal Dancer in May 2016. Stanley received the Mae L. Wien Award for Outstanding Promise in 2009 and was the 2011-2012 recipient of the Janice Levin Award. He also performed in NYCB Soloist Troy Schumacher's BalletCollective from 2010-2015. He has had the pleasure of working with various choreographers including Andrea Miller, Jodi Melnick, Annabelle Lopez-Ochoa, Liz Gerring, Pam Tanowitz, Kim Brandstrup, and Christopher Williams, and has participated in dance workshops with Hubbard Street Dance Chicago, Nederlands Dans Theater, and Batsheva Dance Company. In 2019, Stanley received a Bessie Award for "Outstanding Performance" in Kyle Abraham's The Runaway, choreographed for NYCB in 2018, and in Jun 2020 collaborated with Abraham on a dance film titled Ces noms que nous portons. 
Georgia Usborne (Dancer) was born in Sheffield, England. Upon graduating from Central School of Ballet, she joined Bern Ballet in Switzerland under the direction of Cathy Marston. There, Usborne worked with choreographers including Orjan Andersson, Alexander Ekman, Adonis Foniadakis, Johan Inger, Didy Veldman and Noa Zuk, and completed her MA in Contemporary Dance. Usborne joined GALLIM in 2014, and has since created, performed, and taught with the company nationally and internationally. She is also the founder and producer of Create:ART, a pop-up performance and residency platform for emerging artists in NYC, supported by the Brooklyn Arts Council. 
Dean Billmeyer (Organist) is the longtime University Organist and a Professor of Music at the University of Minnesota, where he teaches core courses in the keyboard curriculum as Organ Literature and History, Continuo Realization, and Advanced Keyboard Skills. Billmeyer began his organ studies at the age of five, eventually going on to complete both his undergraduate degree and doctorate at the Eastman School of Music in Rochester, NY. A Fellow of the American Guild of Organists, Billmeyer was the winner of the American Guild of Organists' S. Lewis Elmer Award, given for the highest scores in the nation on the Guild's Certification examinations, in two consecutive years. Billmeyer has been praised for his "steely control" and "absolute musical and technical assurance and concentration." (Irish National Radio)
GALLIM is generously supported by the Howard Gilman Foundation, the Arnhold Foundation, The Shubert Foundation, the New York City Department of Cultural Affairs, the New York State Council on the Arts, the National Endowment for the Arts, First Republic Bank, the Dance/NYC Dance Advancement Fund, the Jerome Robbins Foundation, the NY Community Trust, and the Harkness Foundation for Dance. GALLIM gratefully acknowledges the individual donors who support our creativity and work. 
GALLIM would like to express our special gratitude to Kristen Brogdon and her team at Northrop at the University of Minnesota, for being the strongest imaginable advocates for artists during this most difficult year of our collective experience. You've given us reason to get up in the morning and get to work. Thank you! 
For support of the ambitious and successful production of BOAT, many thanks go to: 
Carly Callahan and Caroline Callahan 
Stephani De Luca and Scott Dougan 
Rashida Jones 
The Church of St. Luke and St. Matthew 
Lily Binns 
Anna McDunn 
Michael Rosenthal and Irena Tocino 
The Residents of Killam's Point, CT 
First Congregational Church of Branford, CT 
Surf Club Park 
Andrea's personal tremendous thanks go to GALLIM's Board of Directors, who, through their extraordinary guidance, have made it possible for the company to not only survive but thrive this year. Thank you Jim and Cecilia Herbert, First Republic Bank, David and Marian Parker, Meryl Rosofsky and Stuart Coleman, Irena Tocino, Michael Rosenthal, Shannon Houston, Jody and John Arnhold, and John Costantino, for your friendship, wisdom, and support. A special thanks go to her family, Irena and Michael, her partner JuanFe, and her inspiring children. 
Thank you for joining us, virtually or in person, for these remarkable performances at Northrop!
We have run out of words to describe the last few months and are so grateful for the arts and to be able to experience all that Northrop has to offer, which is now more accessible than ever.
Northrop continues to move forward, and all of us on the Advisory Board are so proud to be part of the launch of our new commissioning program. Now more than ever, Northrop's commitment to presenting, and now commissioning, the greatest of the world of dance remains strong and innovative.
I am honored to be part of an organization that has been serving the community for so many years, not only with great art but great outreach to the community. I support Northrop because I believe in its mission and love the amazing work we see on this stage each season. I hope you will join me in supporting Northrop in any way that best fits you. There are many opportunities, and we welcome your participation. Let me know and we can get you involved.
We look forward to seeing you at an upcoming performance or event.
Jeff Bieganek, Northrop Advisory Board Chair
THE NORTHROP ADVISORY BOARD
The Northrop Advisory Board is committed to the growth and awareness of Northrop's mission, vision, and the continued future of presenting world-class dance and music in our community. If you would like more information about the advisory board and its work, please contact Cynthia Betz, Director of Development, at 612-626-7554 or betzx011@umn.edu.
Cynthia Betz
Jeff Bieganek, Chair
Kristen Brogdon
Dr. Robert Bruininks
John Conlin
Deb Cran
Susan DeNuccio
Karen Hanson
Cari Hatcher
Tammylynne Jonas
Robert Lunieski
Bob McMaster
Katheryn Menaged
Cory Padesky
Holly Radis-McCluskey
Gary Reetz
Robyne Robinson
Kari Schloner
Donald Williams
Thank you for supporting Northrop! 
MAKE LEGENDARY PERFORMANCES POSSIBLE! 
At Northrop, we believe in connecting great artists and ideas with our community and to a new generation of audiences. Your gift helps make memorable arts experiences possible by supporting extraordinary performances and new arts commissions, and helping ensure accessibility to everyone through live-streamed programming, outreach to diverse communities and subsidized student tickets. Our Friends are at the center of Northrop's biggest ideas and brightest moments on stage. 
Become a Friend of Northrop today! Donate online at northrop.umn.edu/support-northrop 
Ways to Give: 
Annual Giving, a yearly gift amount of your choice. 
Monthly Giving, choose a recurring gift amount that works for you. 
Stock Gifts, Northrop accepts charitable gifts of stock. 
Planned Giving, consider a legacy gift by including Northrop in your will or trust, or by designating Northrop as a beneficiary of a retirement plan or life insurance policy. 
Matching Gifts, double your gift through your company's matching gift program. 
To learn more about supporting Northrop please contact: 
Cynthia Betz betzx011@umn.edu or 612-626-7554
FRIENDS OF NORTHROP
A special thank you to our patrons whose generous support makes Northrop's transformative arts experiences possible. Make your mark on Northrop's future by becoming a Friend today, learn more by visiting northrop.umn.edu/support-northrop. 
We gratefully acknowledge the support from, Arts Midwest Touring Fund, Minnesota State Arts Board, National Endowment for the Arts, New England Foundation for the Arts and RBC Wealth Management. 
We extend a special thank you to our event sponsors PNC Bank, RBC Wealth Management, and HGA. 
DIRECTOR'S CIRCLE
25,000+ 
David and Naomi Balto 
10,000+ 
Drs. Robert Bruininks and Susan Hagstrum 
Curtis L Carlson Family Foundation 
Robert Lunieski 
5,000+ 
Susan DeNuccio 
Nancy Gossell 
Richard Gregory 
Jennifer Marrone and David Short 
Gary A. Reetz 
Richard M. Schulze Family Foundation 
Dr. Darlene Sholtis and Dr. Heino Beckmann 
2,500+ 
Jerry Artz 
Gail and Stuart Hanson 
Provost Karen Hanson and Dennis Senchuk 
Randy Hartten and Ron Lotz 
Shawn Monaghan and Greg Plotnikoff 
Thomas and Conchy Morgan, In Memory of Sylvia and Henry Frisch 
Sandy and Bob Morris 
Scarborough Fair Boutique 
Sally and Kenneth Spence 
Donald Williams and Pamela Neuenfeldt 
FRIENDS CIRCLE
1,000+ 
Karen Bachman 
Frederick L. Betz, In Memory of James and Maren Stocke 
Jeff Bieganek 
Kurt and Susan Bjorklund, Dedicated to Silas and Victoria Ford 
James Callahan 
Deb Cran and Bob Craven 
Ellie Crosby, The Longview Foundation 
Bruce and Judith Hadler 
Minhchau and Lawrence Harms 
Dana and Lori Klimp 
Gail and Jack Kochie 
Sally and Richard Leider 
Glenn Lindsey 
Bob and Susanna McMaster 
Lance Olson 
Cory and Elizabeth Padesky
500+ 
Jeanne Andre 
Kathryn Cahill, In Honor of Ferne Rowland 
Rob Carlson and Gregg Larson 
John and Nancy Conlin 
Jay and Page Cowles 
John and Mary Jean deRosier 
George Ehrenberg 
Bob and Nancy Erickson 
Pat Gaarder 
Tammylynne Jonas 
Tim and Mary Miley 
David and Leni Moore Family Foundation 
Rebekah Nagler 
Derrill Pankow 
David and Kathleen Rothenberger 
Gordon Rouse and Sylvia Beach 
Dale Schatzlein and Emily Maltz Fund of The Minneapolis Foundation 
Bonnie and Craig Sommerville 
Jon Thomas 
Michael Weinbeck 
Mark and Carol Weitz 
250+ 
Anonymous 
Margaret Albrecht 
Greg and Ann Allen 
Ruth Alliband 
Janice Apple 
Alexandra Beaumont 
Mark Bohnhorst and Mary Wahlstrand 
R. and J. Cameron 
Will and Ginny Craig 
Stephen Davis 
Robert Dufault and Ann Wilcox 
Kristin Elizondo 
Lorinda Fraboni 
Richard Gwynne 
Jo-Ida Hansen 
William Hartup 
Gayle Hjellming 
Deborah Hennrikus 
Candice Hern 
Denise and Cory Holtz 
Jan and Lance Johnson 
Janet Johnson 
Sharon Knopp 
Miriam Kowarski 
Daniel and Dianne Latham 
Laura Lentz Landstad 
Joan Liaschenko 
Elise Linehan 
Candy Lord 
Holly MacDonald 
Nancy MacGibbon 
Carrie Madison 
Howard Mooers and Kathleen Jones 
Mark and Cecilia Morrow 
Gordon Mosser 
Gwen and Mason Myers 
Shannon Nemer 
Timothy Palmer 
David Perlman 
Ann Piotrowski 
John Reay 
Mary Roberts and Edward Kraft 
Judith Rohde 
Phyllis Saltzman 
Julia Sand 
Buddy Scoggins and Kelly Schroeder 
Kathryn Sedo and Scott Beers 
John and Susan Steffen 
John Van Bogart 
David Vanney 
Cheryl Wall 
John and Kelly Wheaton 
Roger Worm 
Mark Wright and Elizabeth Walton 
Lin Wyrick 
100+
Anonymous
Melissa Albachten
Marcia Anderson
Louise Anderson
Linda Z Andrews
Conrado Aparicio-Badenas
Barbara Ashley
Rebecca Biderman and David Fraher
Sharon Bigot
Amy Briggs
Jessica Briggs
Nancy Brown
David Burton
Sharane Calabresa
Mark and Karena Casey
Karen Charles
Troy Couillard
Cynthia Crawford
Dee Ann and Kent Crossley
Catherine Day
Christy Dobbratz
Richard Duncan
Christina and Jacob Dunn
William Durfee and Devorah Goldstein
Stephen Elde and Amy Funk
Marcia and Berkan Endes
Susan Engel
Terry Farley
Mark Gilberstadt
Magee Glenn Burns
Michelle Golden
Pamela and Robert Goldman
Annalee Gray
Birgit Grund
Nancy and Richard Haskin
Polina Hektner
Patricia Herrmann
Jay Huang
Debra Hughes
Glenda and Hugh Huston
Kimberly Hutchens
Edward and Julie Idzorek
Ramona Jacobs and Charles Christianson
Ann Jaede
Jeralyn Jargo
Helen and David Jensen
Robert Johns and Linda Hennum
Jennifer and Mark Johnson
Micki and Neil Kay
Warren and Patricia Kelly
Kelly Kemp
Karen Kirby
Kate Kleckner
Frank Lambert
Laura Beth Landy
Eric Larson
Alan and Peggy Lathrop
Gabrielle Lawrence and Don Postema
Ross and Sally Legrand
Douglas and Elisabeth Lewis
Holly Manning
Candice and Gerald Matykowski
Kenneth and Judith Matysik
George and Orla McClure
Anne and Michael McInerney
Mary Ann McKenna
Elizabeth Messina
M Valeriana Moeller
Margaret Moutvic-Wasz
David Musolf
Jennifer and Jonathan Nelson
Rebecca Ness
Aaron Nesser
Kathryn Nettleman
Gene-Hua Ng
Ava and David Nielsen
Denis O'Pray
Donald Ofstedal
Field and Cynthia Olson
Barbara Owens
David Pace
Ann and Bill Parker
David and Mary Parker
Elizabeth Parker
Claudia Poser
Joe and Pat Pulice
Jacob Rabinowitz
Debra Reischl
Gail and Joel Roberts
Greta Blinn Rudolph
Charles and Jeanne Scheiderer
Jessica Schroeder
Thomas Scott
Doris Seely
Rebecca and John Shockley
Jan and Alan Sickbert
Mary Skelley
Carol Skinner
Roger Snyder
Jennifer Song
Patricia Stankovich
Cynthia Stone
Lynn Strehlow
Betsy Sylvester
Rodney and Carol Thompson
Barbara and Keith Thorkelson
Cindy Tong and Robert Denison
Susan Travis
Ertugrul and Karen Owens Tuzcu
Patti Wales
Melinda Ward
Cathy Westrum and Annelynn Westrum
Laura Wilson
Millie Woodbury
Kristine Wright
Anna Yurchenko
Michael Zimmerman
Margaret Zoerhoff
OTHER
Anonymous
Joyce Albers
Eric Anderson
Sarah Anthony
Gail Armbrust
Michael Austin
Habiby Aydin
Veronika Bachanova
Betty Biernat and JC Paulet
Angella Boettcher
Jason Borah
Mary Boyer
Reginald and Susan Boyle
Clifford Brody
Mary Campbell
Deborah Carlson
Kate Carson
Oscar Chamberlain
Fay Chang
Janet Conn
Sher DeMeter
Dana Dimit
Mary Doyscher
Nancy Duffy
Alisa Eland
Susan Elsner
Robert Ferguson and Carol Swenson
Salvatore Franco
Wendy Friede
Kirk Froggart
Frieda Gardner
Katherine Gibney
John and Joanne Gordon
Jane Greenberg
Urbae Hall
Marcia Hammond
Amy Handelsman
Marylee Hardenbergh
Jim Hartmann
Joyce and Eugene Haselmann
Christina Herzog
Kurt Hollender
Michael Hull
Karen Jeanette
Yin Jiang and Xiaoping Guo
Kenyon Johanson
Robert Johnson
Karen and Barry Johnson
Jonathan Junker
Aseem Kaul
Milo Kim
Martin Kokes
Farhad Kosari
Arnold Kvam
Roberta Lamps
Rose Mary and William Larson
Erik Lee
Reka Leeaphon
Patricia Lefebvre
Suzanne Levi
Michelle and Kevin Lian-Anderson
Kristine Loh
Diane MacLennan
Kimberley MacLennan
Zarah Mamun
Judy Marcouiller
Alexandra Mentes
Margaret Michaelson
Timothy and Mary Miley
Daniel Moore
James Moore
Nadia Muhamad Rashid
Shinji Muro
Lisa Murray
Amy Nelson Sander
Lloyd Nestrud
Jennifer and William Neujahr
Nina Norum
James and Sarah Novotny
Sandra Olson
John Opsahl
Matthew Peak
Cathy Poff
Bridget Reddan
Piper Ritter
Susan Rose
Jane Rosemarin and Val Landwehr
Thomas Rosen
Thomas Ryan
Makie Sanchez
Kris Schmitt
Michael and Tara Sime
Edward Skelly
Nanette Stearns
Kate Stolpman
George Swan
Jeffrey Teeple
Mark Ten Eyck and LaRaye Osborne
Mary Teurman
Connor Theisen
Arthur Troedson
Alla Valdberg
William Venne and Douglas Kline
John Vilandre
Ellena and Gregory Weyandt
Allison Wickler
Anne Wiltscheck
Monica Winker-Bergstrom
Mary Jo Zidwick
Mary Zilge
This season's listing is current as of 11/02/20. Please contact Cynthia Betz at betzx011@umn.edu if you have any corrections or questions.
Thank you to the generous donors who continue to support programming for Northrop's beloved Aeolian-Skinner Organ. It is because of you that this magnificent instrument's voice will be enjoyed by many for years to come.
Anonymous
Pat Andrle
J. Michael Barone
Fred and Cynthia Betz,
In Honor of Esther Stocke
Joyce Brown
Drs. Robert Bruininks and
Susan Hagstrum
Dean Billmeyer
Francis Carter
Dee Ann and Kent Crossley
Sheena Dufresne
Deborah Ford
Salvatore Franco
Reid Froiland
Maiken Givot
Nils and Heather Halker
Thomas Hanna
Anna Iltis
Helen and David Jensen
Charlie Johnson
Susan Keljik
Mark Kieffer
Peter Lund
Chia-Hsing Pi
Holly Radis-McCluskey
and Glen McCluskey
Pamela Neuenfeldt and Don Williams
Connie Schuelka
Richard M. Schulze Family
Foundation
Paul Stever
Curtis Trout
John Vilandre
Michael Volna
Carolyn Wahl
Nancy Wellington
THE NORTHROP ORGAN COMMITTEE
J. Michael Barone 
Cynthia Betz 
Dean Billmeyer 
Kristen Brogdon 
Dr. Robert Bruininks
Dee Ann Crossley 
Laura Edman 
Cathie Fischer 
Nils Halker 
Cari Hatcher 
David Jensen 
Helen Jensen 
Amy Nelson 
Pamela Neuenfeldt 
Kari Schloner 
BE THE POWER BEHIND THE INSPIRATION